Careers
Imagine waking up every morning, ready to take on important work in an organization that is changing the world. Imagine building your career while protecting the future of nature for generations to come. At WWF, our employees know they are making a difference every day. We share a spirit and devotion for wildlife and nature. Our unique backgrounds and qualifications blend together to help us fulfill WWF's mission. So whether you're working at a desk in our D.C. office, attending a climate change meeting in Europe, or relocating rhinos in Nepal, you have the benefit of knowing that everything you do is part of WWF's global effort to conserve life on Earth. Join us and make a difference. Be a part of the world's leading conservation organization and do the work you've always imagined.
World Wildlife Fund is a nonprofit organization dedicated to environmental conservation through science. As an Equal Opportunity/Affirmative Action Employer, WWF will not discriminate in its employment practices due to an applicant's race, color, religion, sex, national origin, and veteran or disability status.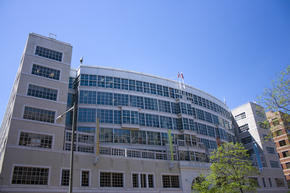 WWF's U.S. headquarters was designed and built to conserve resources, limit waste and pollution, protect the environment, and make wise use of donated funds.
(First Year)
Core Benefits
Sick Leave: 10 days
Annual Leave 15 days
Holidays: 9 + Floating
Life Insurance: Employer paid
Disability Insurance: Employer paid
Emergency Evacuation Coverage
Optional Benefits
Health: Care First (Blue Cross Blue Shield- HMO, PPO, POS)
Dental: Cigna Dental PPO
Flexible spending accounts
Transportation (Metro/Parking)
Supplemental Life Insurance
Long-Term Care Insurance
View all benefits h