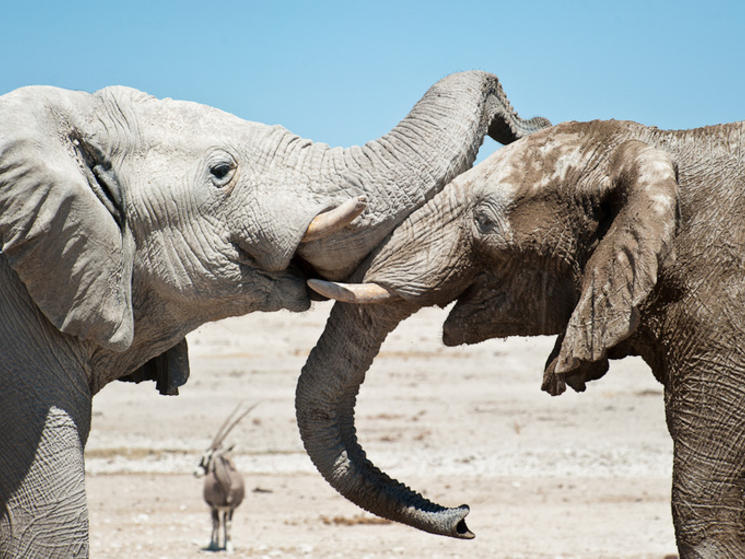 Date: October 31, 2013
Author: WWF Travel
We've compiled a short list of our favorite stories from Namibia. Namibia, innovative at heart, was the first African country to incorporate protection of the environment into its constitution. Through initiatives, such as ecotourism, restoration has generated sustainable income for their communities.

Browse through these five stories to get closer to the people and places Namibia is working hard to conserve.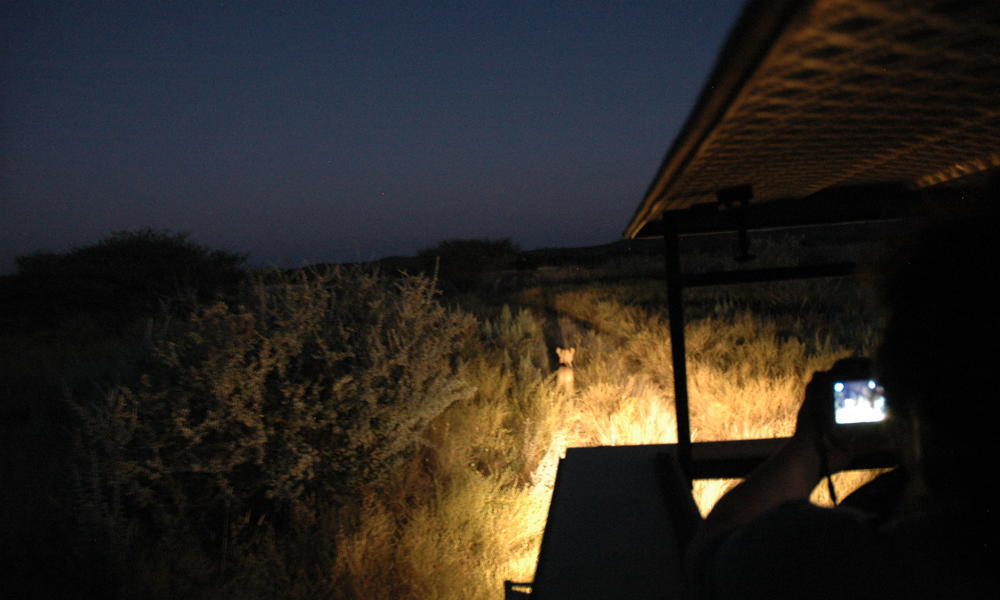 Finally! The jarring rattling stopped. The infinite, bouncing commute across rocky elephant trails came to a halt. No more thorny branches threatening to scar my face with a snappy whip through the windows of our trucks. No more desert dust in my teeth. Finally. Read More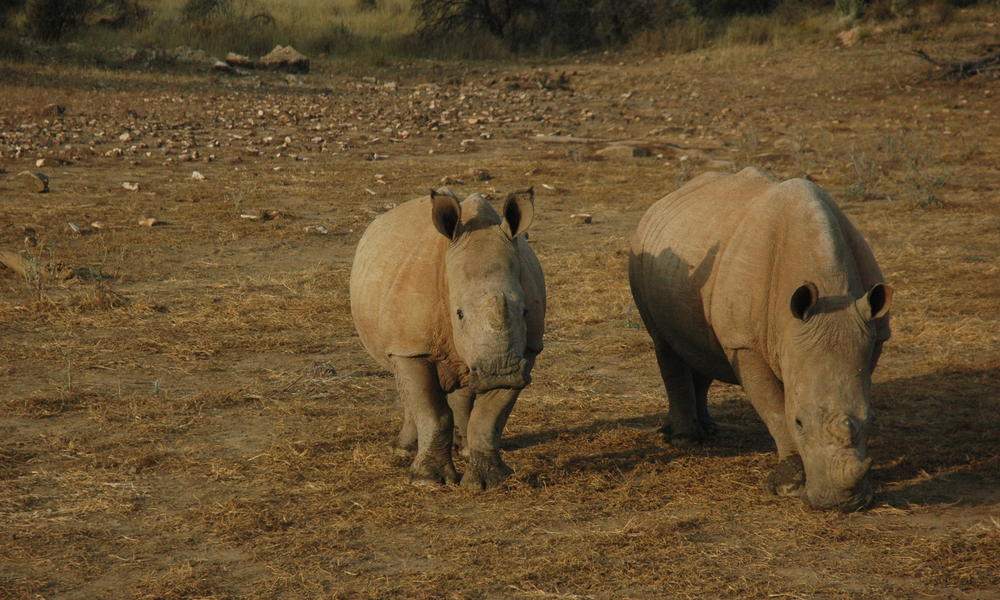 After visiting Namibia, Elissa Leibowitz Poma, Deputy Director of the WWF Travel Program came back armed with stories, ideas and newfound knowledge about wildlife, foreign languages and how she came to embrace dust. Read More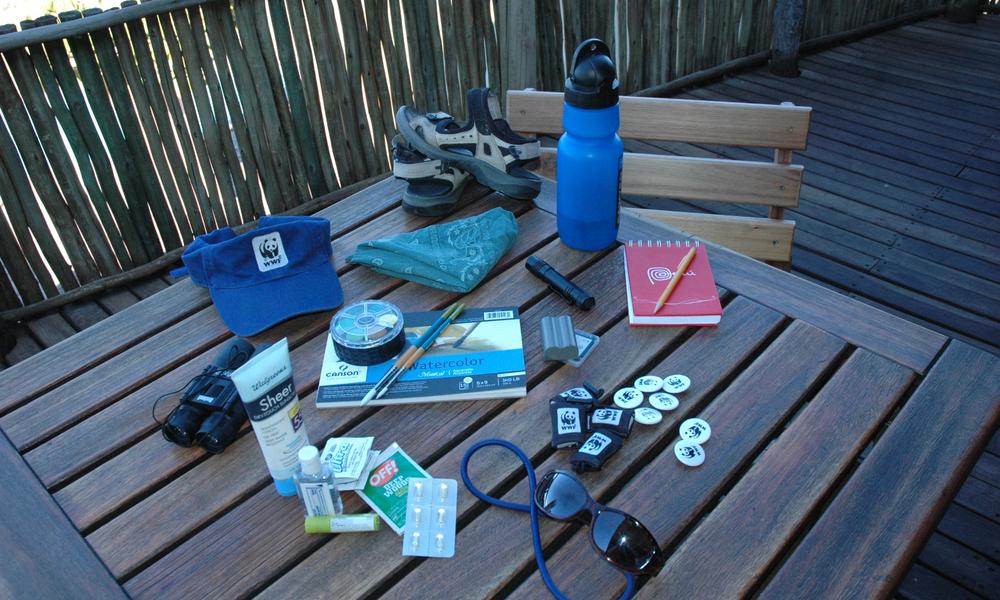 You're in the desert. It's hot. Who wants to make it worse by toting around an overly heavy, busting-at-the-seams daypack? Here's what I stashed in my bag during a Namibia safari . . . Read More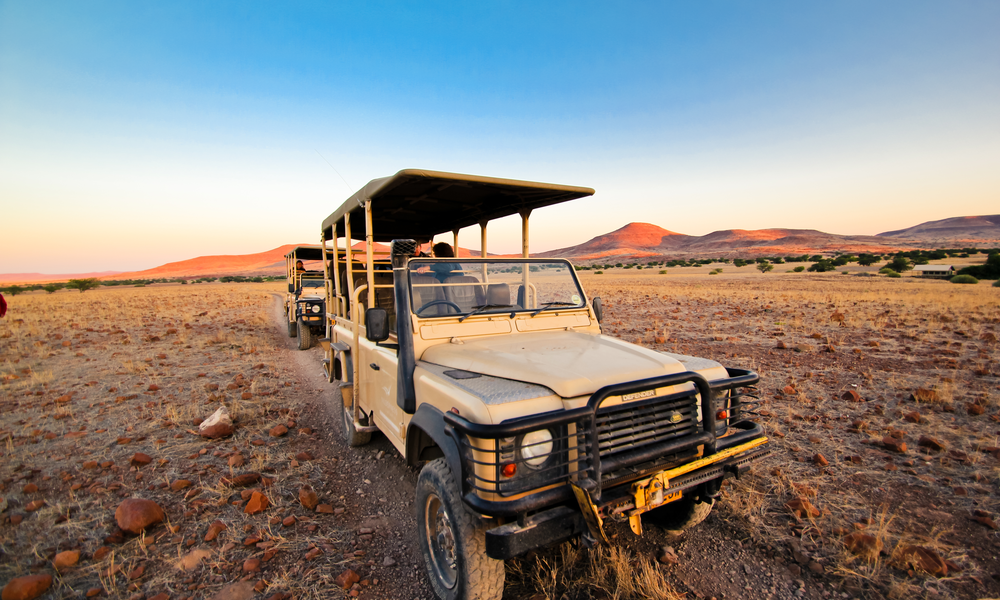 While visiting the Damaraland region of Namibia, WWF's Elissa Poma joined a researcher and trackers from Save the Rhino Trust to go out in search of endangered black rhinos. Below is an excerpt of her journal from that morning. Read More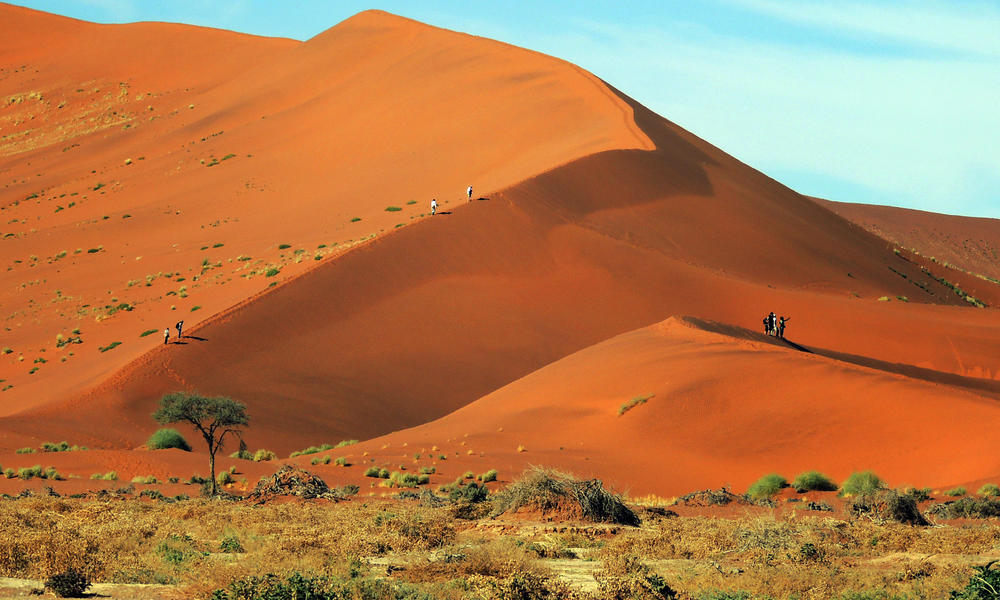 The people of Namibia possess a hard-to-grasp reverence for their landscape. No matter how little rain falls on the southern African country, or how strongly an unforgiving sun bakes the earth, or how swirly dust devils get when they whip across dry river beds, Namibians still respect the natural assets that surround them. Read More