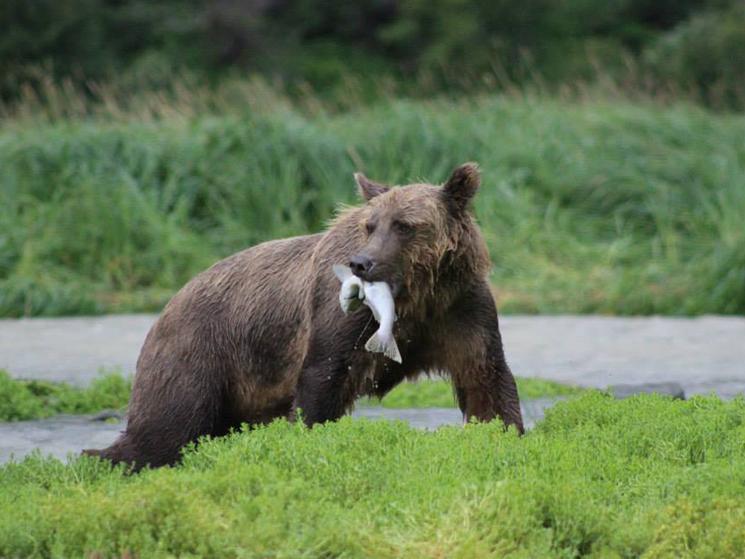 Date: October 03, 2013
Author: Sarah Robie, WWF
In early August, WWF staff member Sarah Robie joined WWF travelers through Alaska's Katmai National Park. With professional guide and expert naturalist, Brad Jospehs at their side, travelers were able to get a close glimpse into the lives of grizzlies at the end of their feeding season. See just how close by watching this short video.