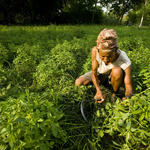 Date

: 29 May 2013

Author

: Jason Clay
A 21st Century Revolution
By Jason Clay, Senior Vice President, Market Transformation, World Wildlife Fund
I grew up on a small farm, living on less than a dollar a day per person. I was lucky—we had a big garden, an orchard, raised some of our own meat, and hunted and fished for most of the rest.
Years later, I worked with refugees and famine victims, seeing firsthand the impacts of malnourishment and stunting in children. At that time I realized how lucky I was that we had enough land and the means to grow our own food. It troubles me that today more than half of the world's billion farmers can't feed themselves.
Continue Reading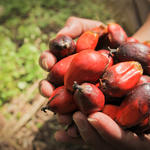 Date

: 28 May 2013

Author

: Mike Fernandez
Empowering Agricultural Entrepreneurs to Sustainably Feed the World
By Mike Fernandez, Corporate Vice President, Corporate Affairs, Cargill, Incorporated.
At Cargill, sustainable food production is fundamental to what we do. Our core business is buying, processing and distributing grains, oilseeds and other agricultural commodities and selling them to customers that include food and beverage manufacturers, foodservice companies and retailers.
These customers increasingly want to know – and want to prove to their consumers – that the ingredients in their products have been produced in ways that respect people and human rights, and employ responsible agricultural practices that protect land and conserve scarce resources. In short, sustainable food production is increasingly a business requirement.
Continue Reading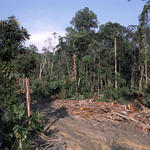 Date

: 18 April 2013

Author

: Nick Conger
There's a good chance that you've bought into a black market of illegal products. But this is not a blogpost about a massive, global conspiracy by corporations to defraud consumers. It's about our collective obliviousness to the growing prevalence of illegal products in our lives, and the consequences of the status quo.
Ostensibly a product that was harvested or traded illegally looks and functions the same as a legal one. But a deeper look reveals the hidden costs of illegal products. There are economic and national security implications. Local communities and endangered species are robbed of their homes. Companies and their customers are complicit in breaking the law.
We can no longer claim ignorance and look the other way. Modern information technology equips us with tools to solve the problem.
Continue Reading