Barney Long
Director, Species Conservation
Barney leads our work on species conservation in Asia focusing on tiger, rhinos, elephants and orangutans as well as other less well known species endemic to the places where we work such as the saola of the Annamite Mountains in the Greater Mekong region and the red panda of the Himalayas. Species conservation is an integral component of place-based conservation work and spatial landscape plans are often designed around the needs of WWF's priority species. As such species conservation includes landscape planning, protected area management, law enforcement and the science of monitoring species population trends.
Barney has been involved in conservation in Asia since the age of 18 working in Sumatra, Cambodia and Vietnam before moving to our US office. He has conducted baseline biodiversity assessments to establish new protected areas including helping establish Vietnam's first community co-managed protected area which was established to conserve the critically endangered western black-crested gibbon. Previously Barney ran WWFs landscape conservation program in the Central Annamites in Vietnam where he developed provincial conservation strategies, strengthened law enforcement operations, built the capacity of protected areas, advised on community forest management protocols and conducted species research and monitoring programs.
"The most satisfying thing is seeing our field projects have greater impact as a result of my support. Whether it's by helping them secure funding or by giving technical input to develop a new approach to a conservation problem—that's what I am here for."
In The News
Videos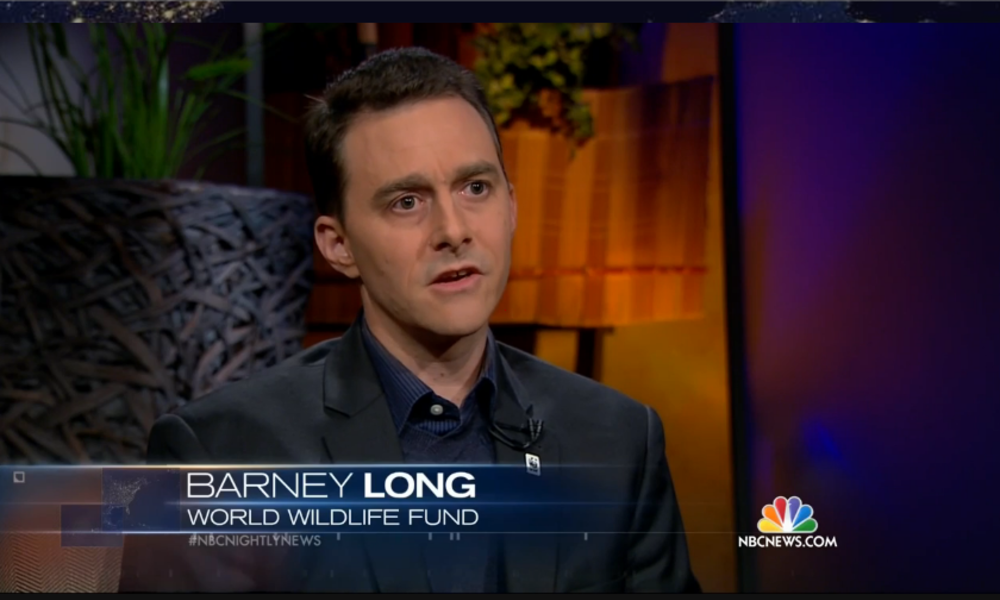 Drones Used to Battle Rhino Poachers
Barney comments on the poaching crisis in this NBC Nightly News segment.
More on Barney
Title
Director
Education
Ph.D. – Biodiversity Management, Durrell Institute of Conservation and Ecology, University of Kent
BSc – Zoology, University of Bristol
Areas of Expertise
Species surveys, conservation and monitoring
Protected area design and management
Landscape-scale conservation and planning
Asian biodiversity
Wildlife law enforcement and trade strategies