Dekila Chungyalpa
Director, Sacred Earth Program
Dekila helps WWF develop partnerships with faith leaders and institutions in order to protect biodiversity, natural resources and environmental services. Her knowledge of five languages – Sikkimese, Tibetan, Hindi, Nepali, and English – as well as her passion for conservation and faith-based work contributes to the success she is having with building WWF's new Sacred Earth program.
"Faith leaders and institutions are often the backbone of local communities." By working with them towards wildlife protection or climate change adaptation, WWF ensures that conservation goals inspire and motivate all parts of the community. At the same time, WWF also engages in a very important dialogue – how to enrich and transform societal values and aspirations towards a sustainable future for all life on Earth.
Prior to creating the Sacred Earth program, Dekila spent six years leading WWF's efforts in the Mekong region on large-scale strategies for hydropower and climate change and five years designing and managing community-based conservation projects with WWF's Eastern Himalayas program.
"Our projects work best when we understand what lies in the heart of a community - its aspirations and its needs - and can marry this understanding with a conservation vision."
What I'm Working on Now
Nine Steps for Greening Your House of Worship
In The News
Videos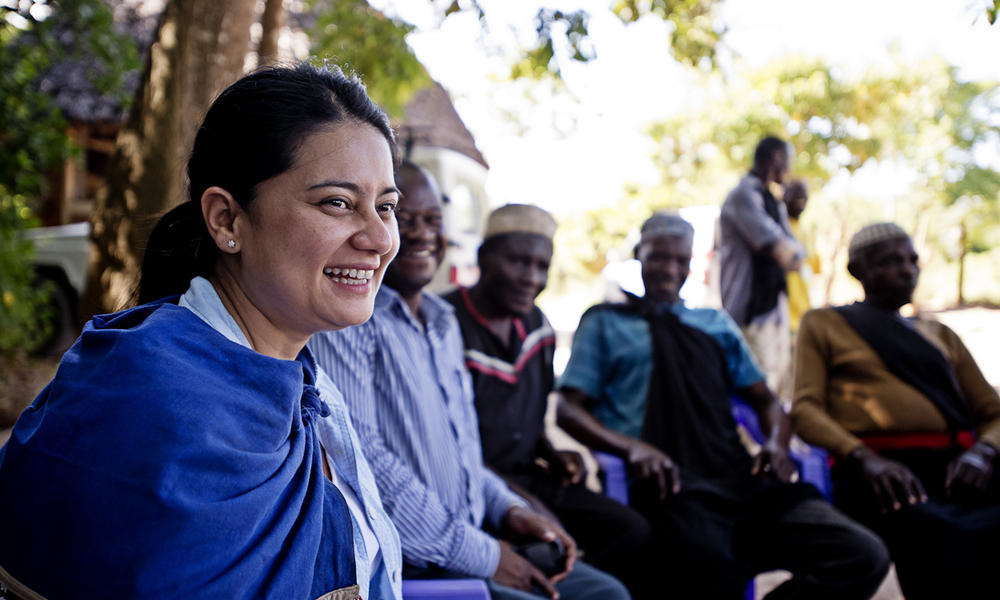 Bridging the Worlds of Faith and Conservation
Learn from Dekila how WWF's new Sacred Earth Program is working with faith leaders, and hear from African leaders why they think this is important. Read more
More on Dekila
Title
Director
Education
MA - Sustainable Development, American University
BA - International Environmental Studies, College of Wooster
Areas of Expertise
Economic drivers of change in the Mekong region
Sustainable livelihoods
Socioeconomic strategy design including human-wildlife conflict mitigation
Community-based natural resource management
Gender dynamics in South Asia
Buddhism and ecology
Religious environmental movements
Community based natural resource management