Leigh Henry
Senior Policy Advisor, Species Conservation & Advocacy
Leigh leads policy efforts related to wildlife conservation. Since joining the WWF family in 2001, Leigh's work has encompassed drafting Congressional testimony, commenting on and drafting proposed legislation and rulemakings, assisting in the prosecution and sentencing phases of high-profile wildlife trade cases, and leading WWF's efforts around CITES (Convention on International Trade in Endangered Species) and the International Whaling Commission. She has played a key role in our efforts to combat illegal tiger trade and to ensure the survival of wild tigers through improved international and U.S. policies. More recently, she was a core member of the Stop Wildlife Trade campaign, which helped to secure unprecedented global and U.S. leadership and commitment to end poaching and wildlife crime.
"My 'field work' takes place in the offices of government agencies and international conference halls. While the work may not be glamorous, it's critical; without the legal framework to support our conservation efforts, we won't succeed."
In The News
Reader's Digest
Each month, Reader's Digest editors invite unique curators to share a photo that resonates with them personally. WWF's Leigh Henry shares her favorite.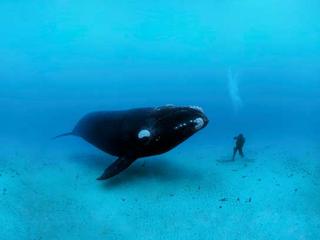 More on Leigh
Title
Senior Policy Advisor
Education
Master of Studies in Environmental Law, Vermont Law School
B.A. Cultural Anthropology with a Minor in Environmental Studies, James Madison University
Areas of Expertise
International and U.S. wildlife conservation policy
International and U.S. wildlife trade policy
CITES (Convention on International Trade in Endangered Species)
IWC (International Whaling Commission)
Tiger trade and conservation
Government advocacy