Rachel Kramer
Program Officer, Wildlife Conservation and TRAFFIC
Rachel is committed to ensuring the sustainability of trade for the benefit of people and wildlife. Her work with TRAFFIC, the global wildlife trade monitoring network, focuses on strategies to stop wildlife crime. Rachel also plays a vital role in advancing technology applications for conservation, primarily through the Google-funded Wildlife Crime Technology Project.
Raised in Africa in the U.S. Foreign Service, Rachel has served three years in the Peace Corps in Madagascar where she worked on community-based conservation and development initiatives in the Makira and Marojejy landscapes. Her research at the Yale School of Forestry & Environment Studies focused on evaluating the impacts of conservation sector investments on forest-bordering communities and mapping rural household economies.
Rachel is passionate about mobilizing the public and private sectors to sustain biodiversity for future generations. Her interest in the nexus between wild species and global trade led her to TRAFFIC and WWF.
"I have experienced first-hand the real and positive impacts on communities and wild species when conservation priorities and markets are successfully wedded. Sustainable use of resources is vital to a living planet."
In The News
Good Nature
My husband and I are scientists. We are fascinated by species and their habitats. When it came to selecting a place for our honeymoon, the Galapagos Islands—visited in as low-impact a manner a possible—was our dream.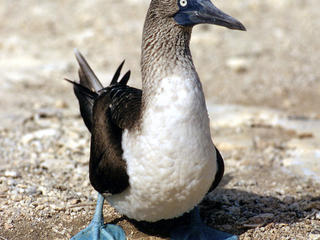 More on Rachel
Title
Program Officer
Education
MESc, Yale School of Forestry & Environmental Studies

BA, Brandeis University
Areas of Expertise
Illegal wildlife trade

Technology tools for conservation

Community-based conservation and development