Ryan Bartlett
Lead, Climate Risk Management
With a background in environmental economics and policy and climate change adaptation, Ryan leads WWF's work in climate risk management. He currently manages the ADVANCE partnership with climate scientists at Columbia University, working to create actionable information from a deluge of often overly complex science to inform WWF's conservation and sustainable development work around the world. Through engagements in diverse landscapes in Latin America, Central Asia, and South East Asia, ADVANCE is helping WWF and our government partners plan for climate resilience.
Prior to joining WWF, Ryan worked in international water policy and economics in the Ganges and Mekong basins for the Nicholas Institute for Environmental Policy Solutions at Duke University. He also received his master's degree from Duke in Environmental Management, focusing on climate change adaptation, international water policy and environmental economics and policy.

Originally from Reno, Nevada, Ryan grew up developing a deep appreciation for nature backpacking, skiing, and hiking in the beautiful Sierra Nevada mountains and throughout the American west. He lives in Washington, DC.
"Climate change is arguably the most difficult challenge humanity has ever faced. It is inspiring to work with so many amazing partners around the world to develop solutions that help build resilience for both people and nature in the face of so much change."
"Climate change is arguably the most difficult challenge humanity has ever faced. It is inspiring to work with so many amazing partners around the world to develop solutions that help build resilience for both people and nature in the face of so much change."
In The News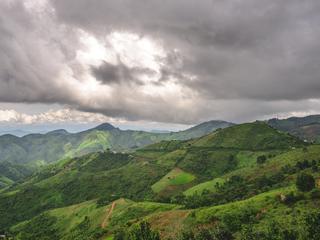 More on Ryan
Title
Lead
Education
Master's of Environmental Management (MEM), Duke University

Bachelor of Arts (B.A.), University of Nevada, Reno
Areas of Expertise
Climate change adaptation and resilience

Climate vulnerability assessment

Water resource management and policy

Environmental economics and policy

Climate-smart conservation

Capacity building and training