Overview
Forests are essential for life on earth. Three hundred million people worldwide live in forests and 1.6 billion depend on them for their livelihoods. Forests also provide habitat for a vast array of plants and animals, many of which are still undiscovered. They protect our watersheds. They inspire wonder and provide places for recreation. They supply the oxygen we need to survive. They provide the timber for products we use every day.
Forests are so much more than a collection of trees. Forests are home to 80% of the world's terrestrial biodiversity. These ecosystems are complex webs of organisms that include plants, animals, fungi and bacteria. Forests take many forms, depending on their latitude, local soil, rainfall and prevailing temperatures. Coniferous forests are dominated by cone-bearing trees, like pines and firs that can thrive in northern latitudes where these forests are often found. Many temperate forests house both coniferous and broad-leafed trees, such as oaks and elms, which can turn beautiful shades of orange, yellow and red in the fall.
The most biologically diverse and complex forests on earth are tropical rainforests, where rainfall is abundant and temperatures are always warm. Forests also play a critical role in mitigating climate change because they act as a carbon sink—soaking up carbon dioxide and other greenhouse gases that would otherwise be free in the atmosphere and contribute to ongoing changes in climate patterns.
But forests are being destroyed and degraded at alarming rates. Deforestation comes in many forms, including fires, clear-cutting for agriculture, ranching and development, unsustainable logging for timber, and degradation due to climate change. This impacts people's livelihoods and threatens a wide range of plant and animal species. Some 46-58 million square miles of forest are lost each year—equivalent to 36 football fields every minute.
The Amazon, the planet's largest rainforest, lost at least 17% of its forest cover in the last half century due to human activity. In Indonesia, the island of Sumatra has lost 85% of its forests—primarily due to conversion for oil palm and pulp plantations—and a similar level of destruction is taking place on the island of Borneo. Deforestation also undermines the important carbon sink function of forests. It is estimated that 15% of all greenhouse gas emissions are the result of deforestation.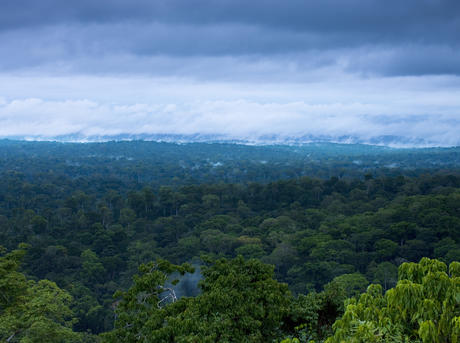 Tree kangaroos inhabit the lowland and mountainous rainforests of Papua New Guinea, Indonesia and the far north of Queensland, Australia. Living up in the foliage, these species looks like a cross between a kangaroo and a lemur.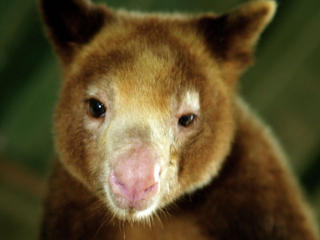 Why They Matter
People Depend on Forests

Millions of people around the world depend on forests for hunting, gathering and medicine, forest products such as rubber and rattan, and small-scale agriculture. Deforestation can disrupt the lives of local communities, sometimes with devastating consequences. Forests provide a vast array of resources to all of us, including food, wood, medicine, fresh water, and the air we breathe. Without the trees, species can disappear, the natural water balance can become disrupted and the ecosystem that supports the human population can fall apart.

Carbon Sink

Forest trees and other plants soak up carbon dioxide from the atmosphere and store it away as they grow and thrive. Tropical forests alone hold more than 210 gigatons of carbon, seven times the amount emitted each year by human activities.

Unique Biodiversity

Eighty percent of the world's known terrestrial plant and animal species can be found in forests, and tropical rainforests are home to more species than any other terrestrial habitat. A square kilometer of forest may be home to more than 1,000 species.
Threats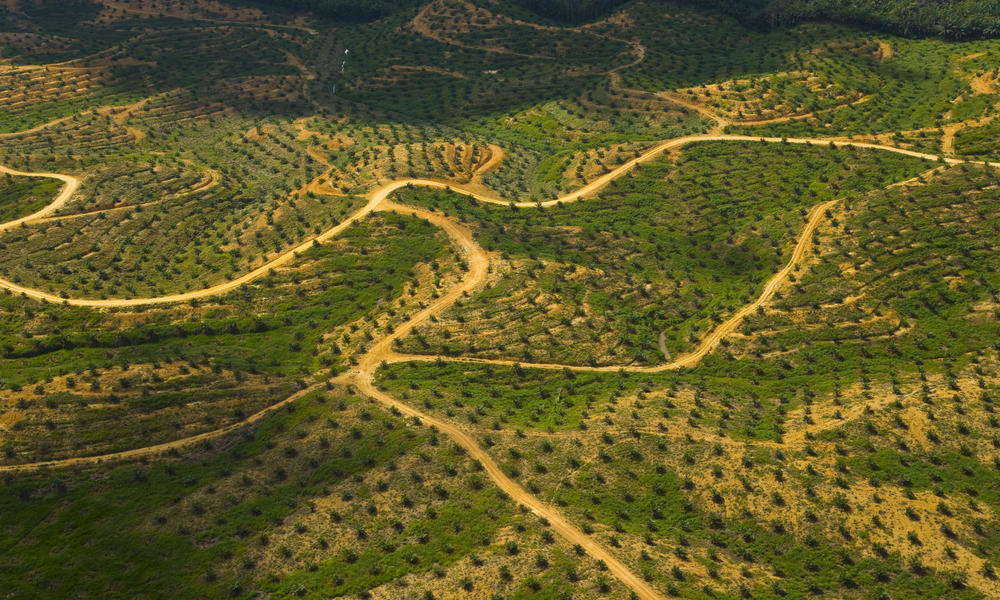 Conversion to Agriculture
As the human population continues to grow, there is an obvious need for more food. In addition, agricultural products, such as soy and palm oil, are used in an ever-increasing list of products, from animal feed to lipstick and biofuels. Rising demand has created incentives to convert forests to farmland and pasture land. Once a forest is lost to agriculture, it is usually gone forever—along with many of the plants and animals that once lived there.
Illegal Logging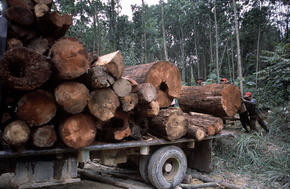 National laws regulate the production and trade of timber products at all stages, from harvesting to processing to sales. These laws can be violated in any number of ways, such as taking wood from protected areas, harvesting more than is permitted and harvesting protected species. Illegal logging occurs around the world, and in some places, illegal logging is more common than the legal variety. This destruction threatens some of the world's most famous and valuable forests, including rainforests in the Amazon, Congo Basin, Indonesia and the forests of the Russian Far East. Illegal logging also depresses the price of timber worldwide, disadvantaging law-abiding companies, and depriving governments of revenues normally generated by duties and taxes. Poor communities near forests are often vulnerable when outsiders try to gain control over the timber nearby, which can lead to repression and human rights violations.
Fires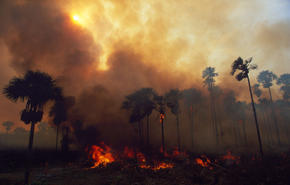 Fires are a natural and beneficial part of the forest landscape, but they can be a problem when they occur in the wrong place, at the wrong frequency or at the wrong severity. Each year, millions of acres of forest around the world are destroyed or degraded by fire. The same amount is lost to logging and agriculture combined. Fire is often used as a way to efficiently and inexpensively clear land for other uses such as planting crops. These fires not only alter the structure and composition of forests, but they can also open up the forests to invasive species, threaten biological diversity, alter water cycles and soil fertility, and destroy the livelihoods of the people who live in and around the forests.
Fuelwood Harvesting
Wood is still a popular fuel choice for cooking and heating around the world, and about half of the illegal removal of timber from forests is thought to be for use as fuelwood.
What WWF Is Doing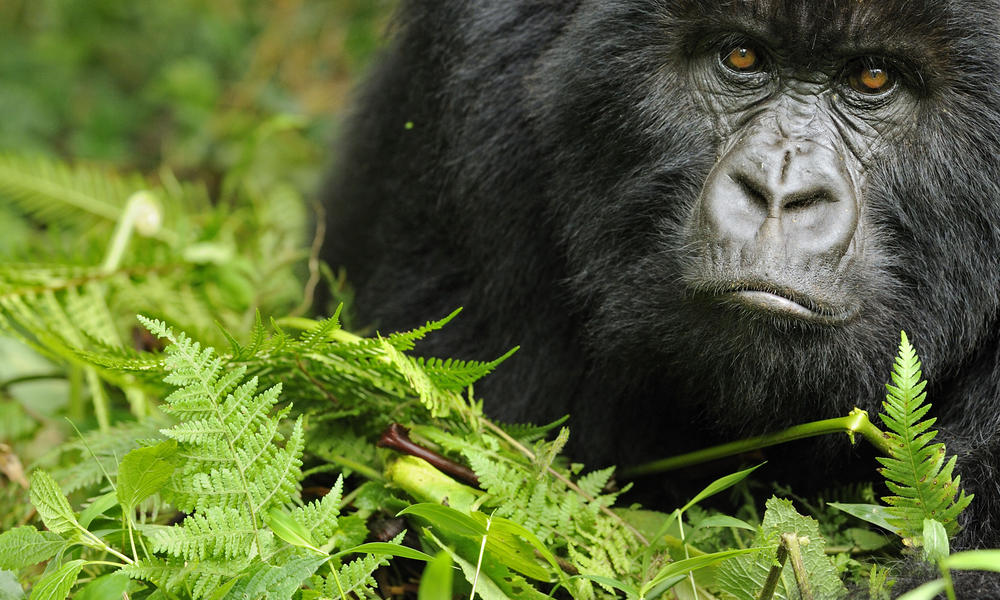 Working with Companies
To combat illegal logging and promote responsible forestry, WWF created the Global Forest & Trade Network (GFTN). GFTN links hundreds of companies, forest-dependent communities, non-governmental organizations and entrepreneurs in more than 30 countries around the world with the goal of creating a market for environmentally responsible forest products. GFTN works at national and regional levels to expand the area of forests under responsible and credibly certified forest management. It also works to encourage demand for "good wood" – wood and paper products from those well-managed forests. GFTN helps participants benefit from sustainable forest management and reduce demand for products from illegal and controversial sources. As a result of this program, habitat has been preserved for endangered species such as the Borneo pygmy elephant, orangutan and great apes.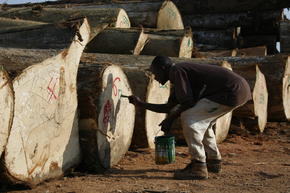 Working to Reduce Deforestation
Eliminating all deforestation is not possible. Parts of the landscape will need to be reshaped and altered as populations grow and change—but this can be balanced through sustainable forest management, reforestation efforts, and maintaining the integrity of protected areas. Given the amount of deforestation around the world, zero net deforestation may seem unattainable. However, it is not only possible, but necessary if we intend to preserve our most precious wildlife, respect and empower local communities, maintain critical ecosystem services and reduce greenhouse gas emissions. Some nations are already finding success. Paraguay, for example, reduced the rate of deforestation in their country by 85% in the years just following enactment of its 2004 Zero Deforestation Law. WWF advocates for governments, international bodies and other stakeholders to make zero net deforestation a reality by 2020.
Offsetting Carbon Emissions from Forests
If carbon emissions from deforestation were taken into account, Brazil and Indonesia would rank in the top 10 of the world's worst polluters. WWF has a program focus on reducing emissions from deforestation and forest degradation in developing countries and the conservation, sustainable management of forests, and enhancement of forest carbon stocks (called REDD+). These efforts will also address many of the drivers of deforestation and provide incentives for nations to protect their forests while safeguarding the rights of local communities and indigenous peoples.
Creating Protected Areas
Securing forest ecosystems as parks and other protected areas can help to preserve their valuable plants and animals for future generations. Protected areas have proved key to the preservation of some species, such as the mountain gorillas that live in the forests of the Virunga Mountains in East Africa. In addition to protecting biodiversity, the Amazon Region Protected Areas program has demonstrated that a system of well-managed and sustainably-financed protected areas contributes to reduced CO2 emissions from deforestation. WWF has worked to create and continue support for protected areas in more than 100 countries around the world.
Promoting Sustainable Bioenergy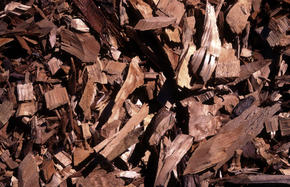 Humans have used forests for fuel for thousands of years, and 2.6 billion people today still use biomass—mainly wood and charcoal—for cooking. WWF works to promote bioenergy from scrap wood, oil and fats, sugar and starch crops, residues and wastes, and even algae to reduce reliance on forests and decrease greenhouse gas emissions. WWF's vision is that by 2050, 100% of the world's energy will come from sustainable, renewable sources, including bioenergy.
Bhutan is at the heart of the Eastern Himalayas, which supplies one-third of the world's freshwater. And the country's forests help keep climate change at bay by absorbing carbon dioxide. Bhutan is one of the world's 10 most biodiverse countries. But Bhutan's natural resources are on the brink of being more threatened now than ever before, despite the government's political will and conservation milestones. Why? The country has changed more in the last 50 years than the past 500 years combined.