Overview
EFN is committed to ensuring that our alumni continue to advance in their careers and become a voice for conservation. By providing these ongoing education opportunities, EFN Alumni can gain up-to-date training and knowledge needed to advance conservation efforts in their home countries and regions.
EFN Alumni Grants support ongoing education, training, and research opportunities for former Russell E. Train Fellows, Russell E. Train Scholars, and Professional Development Grant recipients who have completed the terms of their WWF grant contract and meet all of the eligibility criteria necessary to be considered for a grant. Many Alumni use these opportunities to present a paper at a conference, attend a workshop or short-term training courses offered by universities and other institutions, or to conduct research within a WWF priority place.
Click here for guidelines, eligibility, and how to apply for these grant opportunities.
To learn more about how you can connect to other EFN alumni, see the WHAT WWF IS DOING section below.
90
percent
More than 90 percent of Russell E. Train Fellows and Scholars return home upon completion of their degree.
What WWF Is Doing
For More Information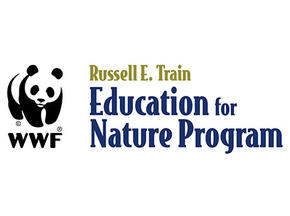 EFN connects to supporters on our Facebook page. This page provides program news and helps alumni and supporters share information and get messages about upcoming scholarship and grant opportunities, conferences, and training courses. LIKE us on Facebook to connect to the EFN network.
EFN helps to create a professional network through our LinkedIn group. This group is open to all EFN alumni to connect to other alumni in their field, country, or region. We encourage all our alumni to join and stay connected.
Remembering Mr. Russell E. Train, founder, past president, and past chairman emeritus passed away on September 17, 2012 at the age of 92.

In 2006, Ecuadorian conservationist Santiago Espinosa received a Russell E. Train Fellowship from WWF's Education for Nature Program (EFN) to conduct research in wildlife ecology. Santiago's research involved spending long periods of time in the Amazonian rainforest. He captured photos that highlight the spectacular wildlife that lives in Yasuní National Park.