Conservation Workshop Grants
Overview
Conservation Workshop Grants support non-governmental organizations, community groups, government agencies, and educational institutions. These grants support training courses and workshops in WWF priority ecoregions on topics of importance for local and regional conservation efforts.
Click here to view eligibility criteria and to learn how to apply for Conservation Workshop Grant opportunities.
Additional Opportunities for Organizations

Reforestation Grants - EFN, with generous funding from The UPS Foundation, has launched a special grant opportunity focused on supporting communities in regaining ecological integrity and enhancing human wellbeing in deforested or degraded forest landscapes through forest restoration.
20,000
participants
Through EFN workshop grants, local partners have trained more than 20,000 local participants on pressing conservation issues affecting their communities.
What WWF Is Doing
Conservation Workshop Grants are an opportunity for local and regional organizations to receive funding that supports local conservation efforts. These grants must include a hands-on training component on a conservation issue critical to WWF's work in the region.
These grants cover travel expenses, meals and accommodations, room rentals, materials, and other related costs. Administrative costs are no more than 15 percent of the grant with typical grants between $1,500 and $7,500. EFN is proud to support WWF's local partners and encourage local capacity building in the world's most ecologically important regions.
Proven Results
In 2011, EFN conducted a survey of organizations to measure the impact of the workshop grant program. The results noted in this section are examples of what WWF is doing to improve local conservation capacity in the places important to achieving WWF's mission to conserve nature and reduce the most pressing threats to the diversity of life on Earth.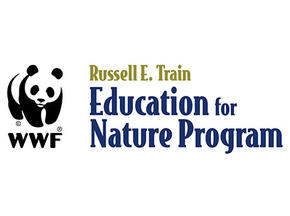 BUILDING INSTITUTIONAL CAPACITY
Conservation Workshop Grants are part of EFN's larger goal to build institutional capacity at a local and national level. Sixty-seven percent of organizations that receive these grants have less than 24 employees and are classified as non-governmental organizations. More than 90 percent are local or national organizations. These numbers show the commitment EFN has to supporting small organizations that work at a local level to improve conservation efforts within their communities.
EXPANDING WWF PARTNERSHIPS WITH LOCAL ORGANIZATIONS
Almost 60 percent of all recipients have a working relationship with WWF on the ground while the remainder is working in places important to WWF's work. WWF depends on strong partnerships and EFN works to improve these relationships by offering funding for partners to train their staff and local stakeholders on topics that align with WWF's mission. To date, the majority of workshops have focused on training stakeholders, issues connecting conservation and indigenous communities, and protected area management.
FILLING THE FUNDING GAP
Seventy percent of Conservation Workshop Grant recipients report that funding is a major barrier to their mission of contributing to conservation in their home countries. EFN aims to fill the gap by providing these critical funds to advance conservation in the field. More than 50 percent reported that they would not have been able to hold the workshop without their Conservation Workshop Grants, and the remainder said that their Conservation Workshop Grants funds were very helpful, allowing them to hold a significantly longer, larger, or better training opportunities than would have been possible without the funds. Seventy percent were able to leverage EFN funding to attract other financial support to their organization. EFN grants provide opportunities for institutions to, not only train local stakeholders, but to improve their own institutional capacity as well.
Shanghai Roots & Shoots, an environmental NGO located in Shanghai, China was supported by EFN twice and as a result there are more than one thousand young people in China inspired to make a difference. The Roots & Shoots family will keep on inspiring young people to take care of their nature resources.

Rebecca Zheng Director of Youth for Environmental Sustainability, Shanghai Roots & Shoots