Overview
More than 15 percent of the world's land is designated as protected—an area nearly twice the size of the US.
In order to ensure this land is permanently protected—from deforestation, decreases in wildlife populations and the like—we need more than just a listing on a piece of paper. We need to protect investments we've already made, too: the decades of work establishing parks.
Funding is integral to the permanent protection. Funding to train and equip people who can prevent illegal activity—from poaching of wildlife to illegal logging—as well as conflicts between humans and wildlife in and around protected areas. Funding to properly mark protected areas and keep invasive species out of them. Funding to start nature-based businesses in protected areas. And more.
WWF and its partners use an innovative funding approach—called Project Finance for Permanence (PFP)—that ensures the long-term financial stability of protected areas or networks of protected areas. It is a means for permanent and full funding for protected areas. PFP addresses an issue often seen in the conservation community: piecemeal or insufficient funding for the management of protected areas.
Although funding is key to PFP, the approach is about much more. It is, for example, a means for inspiring governments to commit to effective policies for long-term conservation and to create the institutions needed to permanently protect natural resources.
WWF's plan to secure a permanent future for some of the highest-priority protected areas on Earth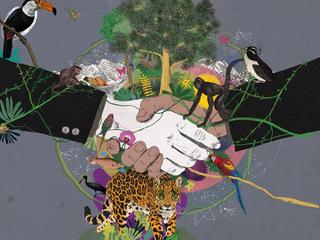 Why It Matters
Carbon Sink

Trees and other plants in protected areas soak up carbon dioxide from the atmosphere and store it away as they grow and thrive. By protecting forests in Brazil through the Amazon Region Protected Areas Program, we've avoided the emission of 1.4 billion tons of carbon dioxide into the air.

Tremendous Biodiversity

Eighty percent of the world's known terrestrial plant and animal species can be found in forests, many of which are protected. A square kilometer of forest may be home to more than 1,000 species.

People Depend on Forests

Most protected areas include land set aside for sustainable uses that benefit local people—such as harvesting rubber and nuts from trees. This provides incentives for local communities—not just the government—to play a role in creating and managing protected areas.

Slowing Deforestation

Protected areas slow the spread of deforestation. The network of Brazilian forests protected through the Amazon Region Protected Areas program, for example, is credited with helping to reduce deforestation by 75 percent from 2000 to 2012.
What WWF Is Doing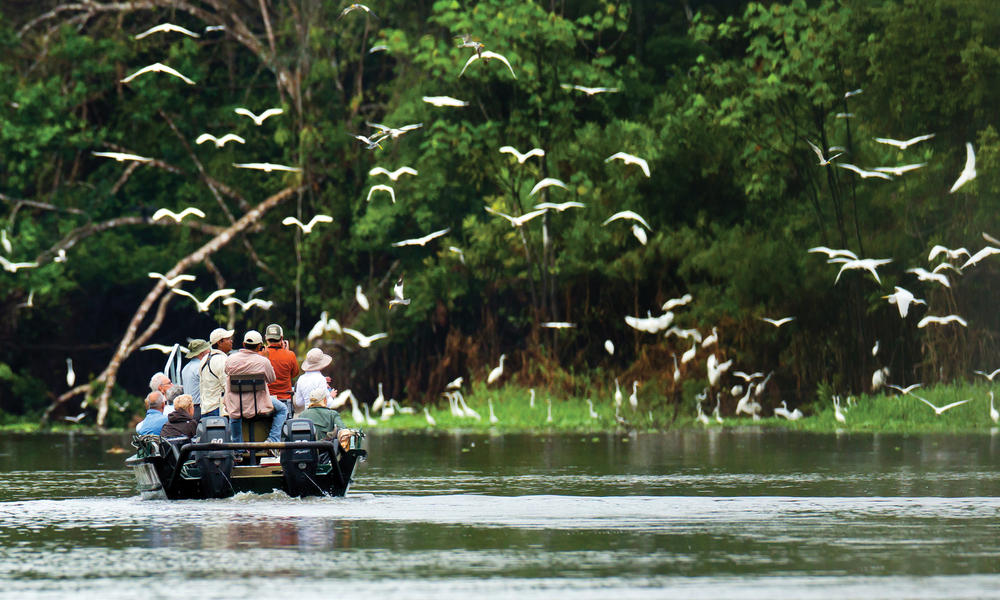 Through an initiative called Earth for Life, WWF and a diverse group of other funders—public, private, national and international—come together to make PFP happen. And the national government, in the country where the protected areas are located, agrees to fulfill certain conditions related to the funding and management of the areas. A centerpiece of this approach is doing a one-time "closing" that delivers pledged funds when all of the agreed upon conditions are met.
The approach is applicable to many of the world's most important conservation areas. WWF's focus is on large-scale areas, most which are dominated by forests.
WWF first used the PFP approach in Brazil. Public and private entities—including WWF, the Linden Trust for Conservation and the Gordon and Betty Moore Foundation—announced in 2014 a new $215 million fund to create, consolidate and maintain Brazil's 150 million acre network of protected areas (15 percent of the Brazilian Amazon). The network of 114 areas, called the Amazon Region Protected Areas (ARPA), is almost three times larger than all US national parks combined.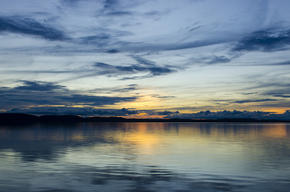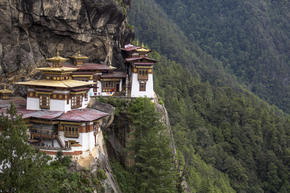 Bhutan is one of the smallest countries in the world. But its commitment to conservation is bigger than most. To ensure that Bhutan remains environmentally—and economically—sustainable as it grows, WWF and the Government of Bhutan committed in 2014 to use the PFP approach to permanently protect the country's 5 million acre network of parks and wildlife corridors. This initiative, called Bhutan for Life, will involve a variety of donors and is expected to be completed within several years.
Peru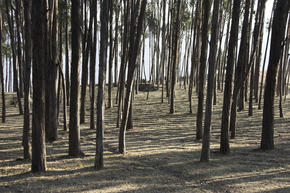 The Peru PFP, called National Parks: Peru's Natural Legacy, will proceed in phases. The first phase, which is expected to begin by the end of 2017, is the most significant. It will provide Peru's government with $70 million to be used from 2018-2027 to expand and effectively manage 41 million acres of the Amazon, covering 87 percent of the protected areas network. This initiative, launched in late 2014, will be the cornerstone of a national vision for Peru's protected areas. Once completed, it will help secure the gains made over the last 20 years to create protected areas in Peru.
WWF and the Gordon and Betty Moore Foundation are the first partners in an initiative to protect Peru, which is based on an innovative funding approach called Project Finance for Permanence that has been used in Brazil. The goal of the initiative is to ensure the long-term sustainability of the public land within Peru's network of protected areas.

Bhutan is at the heart of the Eastern Himalayas, which supplies one-third of the world's freshwater. And the country's forests help keep climate change at bay by absorbing carbon dioxide. Bhutan is one of the world's 10 most biodiverse countries. But Bhutan's natural resources are on the brink of being more threatened now than ever before, despite the government's political will and conservation milestones. Why? The country has changed more in the last 50 years than the past 500 years combined.