Russell E. Train Fellowships
Overview
Update: The fellowship application is now CLOSED. Applicants will be notified in May 2015.

Today's conservation challenges are more complex than ever before and require advanced skills and knowledge to tackle pressing issues from climate change and deforestation to wildlife crime and rights-based fisheries management. Unfortunately, access to higher education is still very limited in many parts of Africa, Asia, and Latin America impeding committed conservationists from reaching their potential. To reduce these barriers, WWF's EFN program provides fellowships to rising leaders to pursue graduate degree (master's and PhD) studies in conservation-related fields anywhere in the world and conduct research in their home countries or region.
To date, more than 90 percent of EFN fellows are working to advance conservation efforts in their home countries.
Click here for guidelines, eligibility, and how to apply for these grant opportunities.
595
individuals
Over the past 20 years, EFN has supported almost 600 individuals from Africa, Asia, and Latin America to pursue graduate degrees in conservation.
What WWF Is Doing
Each year, WWF supports a small number of committed conservationists from target countries to receive financial support for their studies and field research. In a highly competitive process, eligible applicants are reviewed by a panel of experts and selected for a fellowship based on the criteria noted below. Fellows attend leading regional and international universities and return home with greater skills and knowledge and a better understanding of global conservation challenges. Upon completion of their degree, fellows return to their home countries to continue their conservation careers.
Proven Results
In 2011, EFN conducted a survey of PDG recipients to measure the impact of the short-term grant program. The results noted in this section are examples of what WWF is doing to improve local conservation capacity in the places important to achieving WWF's mission to conserve nature and reduce the most pressing threats to the diversity of life on Earth.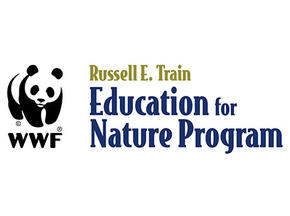 PROVIDING CRITICAL FUNDING FOR ADVANCED DEGREES
95
percent
of Train Fellows had more than half of the education costs covered by EFN.
For many conservationists, a fellowship is a key factor when deciding to purse a degree in conservation. Train Fellowships form a very substantial proportion of educational funding for deserving conservationists, particularly for advanced degrees in conservation. 95 percent of fellows had more than half of their educational costs covered by their Train Fellowship. More than 60 percent report that EFN funds were absolutely critical in providing access to these opportunities and more than 35 percent were able to pursue significantly better opportunities than without the award. Creating dedicated leaders with the best educational background is paramount to ensuring there is a committed corps of conservationists to advance WWF's work around the world.
STRENGTHENING WWF'S PARTNERS IN CONSERVATION
EFN strives to advance WWF's work in the field but cannot do so without knowledgeable, experienced, and qualified conservationists that are part of partner organizations and government agencies. About 40 percent of Train fellows are working for partner NGOs in WWF priority places and another 40 percent work for universities or government agencies advancing conservation through education and policy implementation.
IMPROVING OPPORTUNITIES FOR CONSERVATIONISTS
EFN's goal is to provide access to improved education opportunities and to help conservationists utilize these experiences to advance their conservation work. After completing their EFN-funded studies, ninety-five percent are working at a higher level than before receiving their EFN award. Many fellows report that that their fellowships were critical to receiving their degrees which helped advance their careers. EFN alumni accomplishments include discoveries of new species, creating new protected areas, and improving the lives of local communities through natural resource management. They are responsible for supervising some 2,400 staff, managing nearly $6 million in funds, and training nearly 5,200 people per year. By creating strong conservation leaders, EFN is building the future of conservation one fellow at a time.
I received a scholarship in 2003 to pursue studies in environmental education. This degree opened up more opportunities for further training and during my studies I was able to join other students from around the world to go on a once in a lifetime expedition to Antarctica. I now work as an Education Manager in Malawi and through my job I inspire young people to look after their environment and they are the future users of its natural resources. I am very grateful for (EFN) support provided for me to start a career in conservation.

Nellie Chimwemwe Chiphwanya Train Fellow 2003, Malawi
Remembering Mr. Russell E. Train, founder, past president, and past chairman emeritus passed away on September 17, 2012 at the age of 92.