Earth Hour 2017
8:30 p.m. your local time on Saturday, March 25
Every year, hundreds of millions of people around the world switch off their lights for one designated hour to demonstrate a commitment to fighting climate change.

This year, Earth Hour takes place at 8:30 p.m. local time on March 25. There's never been a more critical moment for the world to show solidarity for and a strong commitment to fighting climate change. By going dark, local government, cities, companies, landmarks, and individuals send the message that we will remain steadfast as we deliver on the goals of the Paris Climate Agreement.

Momentum is on our side. The world is looking toward a renewable future. This Earth Hour, turn up the dark and get loud about climate action. Let the world know you're all in.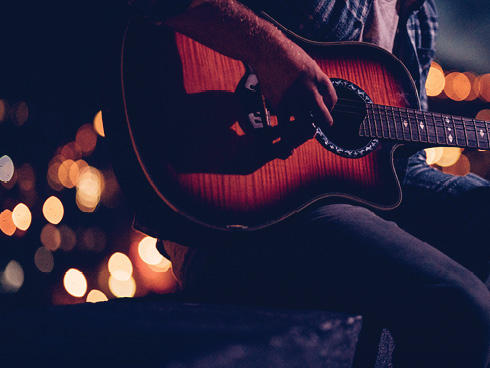 We're asking musicians to share their love for the planet and resolve to fight climate change through their music.
WWF is inviting artists to broadcast live sets to their fans around the world during Earth Hour 2017. At 8:30 p.m. your local time on Saturday, March 25, through Facebook Live or a live channel of your choice, turn up the tunes using #EarthHourLive. All day, we will be looking to share and amplify some of the best musical sets we see.
As the world turns up the dark, we're hoping that you will turn up the volume on climate action. Let us know you are participating and find out more about going live for Earth Hour.
As always, we encourage anyone engaging with WWF through our website to review WWF's site terms and privacy policy. Please note that the live performances will be conducted entirely through performers' Facebook pages or other live video platforms, so please also review the applicable terms of service and community guidelines for the platform you use. Here are Facebook's Terms of Service and Community Guidelines.