85% of WWF's spending is directed to worldwide conservation activities.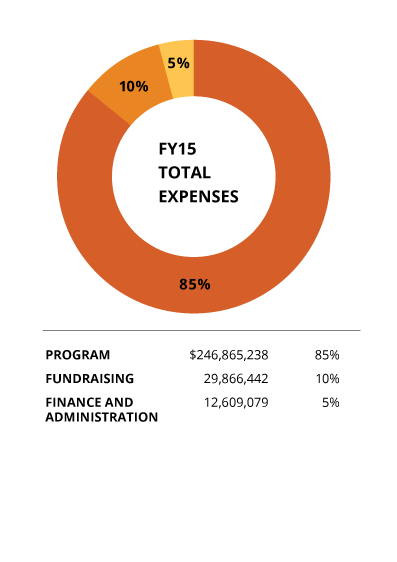 Annual Report & Statements
A Message from Our CFO
Achieving long-term conservation results requires dedicated and ongoing commitment. Continually building and strengthening our funding base enables WWF to provide resources for urgen needs and opportunities, as well as for the long haul. Our donors understand this and have shown their support by continually providing the funding needed to effect sustained conservation results that make a difference in all of our lives. This is truly investing in conservation and the future of our planet. We never take this vote of confidence for granted, and each year we renew our commitment to making the absolute wisest use of our financial support.

Michael Bauer
Chief Financial Officer
WWF's FY14 financial performance remained steady, with total revenues and support at $266.3 million. WWF's programmatic spending represented 84% of total expenses, with management and administration costs accounting for a modest 5% of total expenses. Total net assets of $357.9 million repesented 12% increase over FY13.