Partners in Conservation
Partners in Conservation is a community of committed people joining forces to create a brighter future for wildlife, people and the planet. By pooling your contributions with those of other Partners, you ensure a greater impact as WWF fights to secure a future for animals in their natural habitats, from pandas to elephants to marine turtles. WWF helped bring back the Amur tiger in Asia and the black rhino in Africa from the edge of extinction. We are giving dwindling populations of black-footed ferrets and river dolphins a second chance. Our work is far from done, and WWF constantly strives to protect the species—and the habitats—we all care about.
Become a Partner in Conservation h
As a World Wildlife Fund Partner in Conservation, you forge a closer, stronger relationship with the organization and our work to save wildlife and habitats around the globe. By contributing $1,000 or more, you become a true partner in this effort, joining forces with others like you to help the organization have a greater, measurable impact globally and locally.
By choosing WWF, you ensure that your impact goes much further—all around the globe, in fact—to conserve life on Earth by protecting its most exceptional ecosystems and habitats. There's no other organization quite so uniquely qualified to maximize the impact of your gift.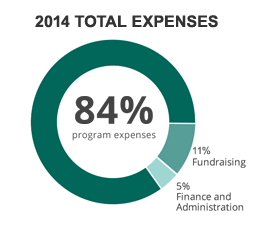 WWF has been protecting the future of nature for more than 50 years.
We stand on a strong scientific foundation and work with local communities, partners and other stakeholders to protect many of the world's most ecologically important regions.
As the world's leading conservation organization, we work in over 100 countries and are supported by more than 1 million members in the United States and 5 million globally.
We are committed to best practices in governance, accountability and transparency, and have one of the highest efficiency ratings of any charitable organization.
Supporting WWF as a Partner in Conservation ensures the solutions you are helping to build today make a real difference for the world that our children will inherit tomorrow. Please feel free to call us toll free at 1-800-960-0993 to speak with the Partners team or email us at partnersinfo@wwfus.org