Welcome to WWF's Social Spot
Become part of the difference and the discussion on World Wildlife Fund's social media sites. Stay up-to-date with daily posts on Facebook, Twitter and Google+. Watch breathtaking nature footage and educational videos on YouTube. Converse with like-minded activists on Care2 and Causes. Get a WWF badge on your LinkedIn profile by joining our group.
Do More on Facebook
Befriend your favorite species on Facebook! "Like" our Polar Bear WWF page, Tiger WWF page, and Panda WWF page to keep up with the latest updates for each species and their habitats.
Get a WWF cover photo for your Facebook Timeline! Images and instructions are here.
Create Your Own Fundraising Campaign
With Panda Nation, you can start your own fundraising campaign for WWF! Become part of a passionate community of WWF supporters helping to protect threatened species and wild places around the world. Whatever you do—run a marathon, celebrate a birthday or fundraise with your classroom—we'll provide you with support all along the way! Create your page and invite friends and family to donate to your cause.

Add WWF Banners to Your Page
Post a banner or badge on your website or blog to show your support of WWF. To add a banner to your page, copy and paste the HTML code next to the banner.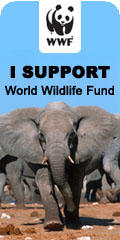 <a href="https://www.worldwildlife.org?sn=wwfbanner"><img src="https://c402277.ssl.cf1.rackcdn.com/photos/919/images/story_inline/WWFImgFullitem10323.jpg?1345581827" alt="I Support WWF" width="120" height="240" border="0" /></a>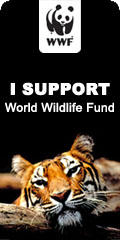 <a href="https://www.worldwildlife.org?sn=wwfbanner"><img src="https://c402277.ssl.cf1.rackcdn.com/photos/917/images/original/WWFImgFullitem10324.jpg?1345581797" border=0 alt="I Support WWF" width="120" height ="240"></a>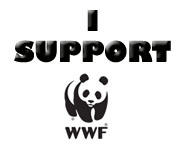 <a href="https://www.worldwildlife.org?sn=wwfbanner"><img src="https://c402277.ssl.cf1.rackcdn.com/photos/915/images/original/WWFImgFullitem10325.jpg?1345581770" border=0 alt="I Support WWF" width="180" height ="150"></a>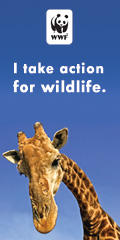 <a href="https://wwf.worldwildlife.org/site/PageServer?pagename=can_home&sn=wwfbanner"><img src="https://c402277.ssl.cf1.rackcdn.com/photos/911/images/original/WWFImgFullitem11452.jpg?1345581707" border=0 alt="I Support WWF" width="120" height ="240"></a>