Renewing Our Partnership. Expanding Our Impact.
Because water is essential to nature, communities, and business, The Coca-Cola Company and WWF launched a transformational partnership in 2007 to help conserve the world's freshwater resources. Expanding this focus and building on our progress, we have renewed our collaboration through 2020 to achieve even greater impact by helping address the natural resource challenges that impact fresh water.
Together, we will more deeply engage the company's value chain; involve additional partners to achieve greater scale and impact; and spark commitments from businesses, governments, and consumers to take action to value, conserve, and protect the planet's natural resources.
Expanding Our Focus with Water
Through our Water+ commitment, we will help tackle the forces that impact fresh water. In a resource constrained world, balancing the needs of business, communities, and nature is imperative. Responding to this challenge, we pledge to:
Help ensure healthy, resilient freshwater basins in 11 key regions
WWF and Coca-Cola will work together to conserve some of the world's most important places spanning Asia, Africa and the Americas. Driving innovative, climate-smart solutions to freshwater challenges through basin-wide engagement and comprehensive policy support, we will focus our efforts on the catchments of the Mesoamerican Reef and the Yangtze River.
In addition to these focal basins, WWF and Coca-Cola will work together in nine additional geographies, including the river basins of the Amazon, Koshi, Mekong, Rio Grande/Bravo, and Zambezi; the catchments of the Great Barrier; and watersheds in the Amur-Heilong, Atlantic Forests and Northern Great Plains.
Each of these regions provides an opportunity to address pressing conservation challenges and threats, as well as to learn valuable lessons. We hope to replicate successful approaches to contribute to global freshwater conservation efforts.
Measurably improve environmental performance across the company's value chain
We will improve agriculture, climate, packaging and water efficiency impacts, building a sustainable value chain for the 21st century and beyond. These efforts include the following 2020 targets:
Climate Protection: Coca-Cola will reduce the carbon embedded in its drinks 25 percent. This will include making comprehensive carbon footprint reductions across its manufacturing processes, packaging formats, delivery fleet, refrigeration equipment and ingredient sourcing.
Renewable Packaging: Coca-Cola will work with WWF to assess the environmental and social performance of plant-based materials for potential use in renewable packaging. This will enable the company to meet its goal of using PlantBottle™ packaging in all of its PET plastic bottles.
Sustainable Sourcing: Coca-Cola will work to sustainably source its key agricultural ingredients, including sugarcane, sugar beets, corn, tea, palm oil, soy, pulp and paper fiber, and oranges. The Company has established Sustainable Agriculture Guiding Principles and will work with WWF to implement the guidelines throughout the Coca-Cola system for these commodities.
Water Efficiency: Coca-Cola will improve water efficiency in its manufacturing operations by an additional 25 percent through operational improvements across the Coca-Cola system, based on 2010 water efficiency levels. This target complements the 21.4 percent improvement in water efficiency that it achieved from 2004 through 2012.
Integrate the value of nature into public and private decision-making processes
Together, we will advance holistic conservation planning and science to advocate for nature in public and private decision-making processes. Coca-Cola and WWF will:
Advance the science: To ensure the successful integration of nature's value into decision making, we will work to fill scientific gaps. This work will involve developing models, integrating approaches, building knowledge, designing tools, and creating a framework to evaluate tradeoffs and synergies between conserving biodiversity, supplying ecosystem services, and minimizing costs.
Establish the business case: By providing sound ecological, social, and economic reasons to incorporate biodiversity and ecosystem services into corporate decision-making processes, we will create the quantitative tools needed to enable the private sector to account for and invest in natural capital.
Convene influential partners to solve global environmental challenges
We will convene extraordinary partners from government, academia, industry, civil society and the public to help solve shared global challenges. Involving additional partners, we hope to achieve greater scale and impact as we seek to catalyze action to value, conserve, and protect the planet's natural resources like fresh water.
Building on a Strong Foundation
Since 2007, The Coca-Cola Company and WWF have worked together to conserve and protect freshwater resources around the world and improve the efficiency of Coca-Cola's operations. To date, the partnership has led to major conservation gains, including improving the ecological health of seven of the world's most important freshwater basins across five continents, helping improve the Coca-Cola system's water efficiency by more than 20 percent, working to prevent 5 million metric tons of CO2 emissions across Coca-Cola's global manufacturing operations, and promoting more sustainable agricultural practices in the Company's supply chain.
To learn more about our partnership and our efforts to help conserve iconic freshwater basins around the globe, see our infographic and Annual Reviews.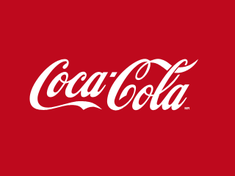 Projects
The Journey to Sustainable Sugar Begins Here

As one of the world's thirstiest crops, sugarcane has a significant environmental impact—particularly when it comes to water use and quality—on many critical regions, from Southeast Asia's Mekong River Delta to Central America's Mesoamerican Reef. Yet it can be produced in environmentally, socially and economically sustainable ways.
For decades, the Great Barrier Reef has enjoyed World Heritage Status and been synonymous with diving, tourism and with Australia. But in June of this year, UNESCO threatened to downgrade the Great Barrier Reef to the World Heritage 'In Danger' list; a category populated predominantly by war-torn and developing nations. The final decision should be made in 2015.