Innovation Center for US Dairy
Feeding the world efficiently and responsibly, while conserving the planet's natural resources, is a key sustainability challenge for dairy and other food and agriculture sectors.

Together, WWF and the Innovation Center for US Dairy are working to address these sustainability challenges and help feed a growing global population while maintaining a living planet. Since 2009, WWF and the Innovation Center have been working to advance mutual conservation goals and improve the economic, social and environmental sustainability of the dairy industry. We are working together with the nation's dairy producers to develop, adopt and share new, science-based practices, leading to a more sustainable dairy industry.
Dairy's Sustainability Journey
Produced in collaboration with the Innovation Center, Dairy's Sustainability Journey, a documentary-style video series, takes you across the country for a look at how dairy producers are taking steps to reduce their impact on the environment and help create a more sustainable future for people, nature and the dairy industry. Learn more about their stories.
2014 Sustainability Award Winners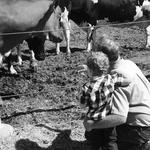 With a passion for animal care and advancing innovative ideas, owner Steve Maddox aims to do more than discover and test new solutions — he shares his experiences with other farmers so that they may find similar success.
Recently, the Maddox family determined better ways to use electricity on the farm, installing a 1-megawatt solar power generator that supplies 80 percent of the farm's electricity demand. They also added high-efficiency, variable-speed pumps and mixing boxes to blend irrigation water with manure water, using gravity instead of mechanical blending – saving time and ensuring a more uniform distribution of nutrients. Learn more.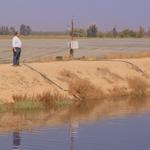 With a sustainability mindset from day one, Joseph Gallo Farms aims to maximize the operational efficiencies of its business while working toward a goal of zero emissions and zero waste.
Joseph Gallo founded his namesake business more than 65 years ago, pioneering the art of sustainable cheesemaking. Learn more.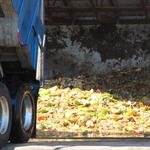 Traditionally, anaerobic digester systems have not been practical on small dairy farms, but this didn't stop Sensenig Dairy, a 100-cow farm, from pursuing its goal. The Sensenig teamed up with the local community to collect enough waste to produce 1,401,600 kilowatt hours of electricity per year from 'trash' that would otherwise end up in a landfill. Learn more.
2013 Sustainability Award Winners
Dan DeGroot, Skyridge Farm, Sunnyside, WA
Mark Petersen, Petersen Dairy Farm, Appleton, WI
Steve and Stacie Ballard, Ballard Family Dairy & Cheese, Gooding, ID
John Jacobs, Green Valley Dairy, Krakow, WI
Dan Rice, Prairieland Dairy, Firth, NE
Sharing Best Practices
Every dairy operation is different. These stories demonstrate that dairy farms and businesses can take small steps that add up to better use of natural resources, increased profitability and positive community contributions.
Do you have a story of a dairy producer in your community that you think should be recognized? Nominate them so that these stories can be shared, recognized and replicated.