Innovation Center for US Dairy
Feeding the world efficiently and responsibly, while conserving the planet's natural resources, is a key sustainability challenge for dairy and other food and agriculture sectors.

Together, WWF and the Innovation Center for US Dairy are working to address these sustainability challenges and help feed a growing global population while maintaining a living planet. Since 2009, WWF and the Innovation Center have been working to advance mutual conservation goals and improve the economic, social and environmental sustainability of the dairy industry. We are working together with the nation's dairy producers to develop, adopt and share new, science-based practices, leading to a more sustainable dairy industry.
Dairy's Sustainability Journey
Produced in collaboration with the Innovation Center, Dairy's Sustainability Journey, a documentary-style video series, takes you across the country for a look at how dairy producers are taking steps to reduce their impact on the environment and help create a more sustainable future for people, nature and the dairy industry. Learn more about their stories.
Dan DeGroot, Skyridge Farm, Sunnyside, WA
If he wanted Skyridge Farm to continue to be successful in the future, DeGroot realized he had to fundamentally remake his farm into a leading example of sustainability. His goal was to create a holistic, integrated environment that optimized cow comfort, developed employees, and restored the environment. DeGroot systematically analyzed the full range of systems and processes required to create a truly sustainable dairy and made well-researched changes to meet those goals. Learn more
Mark Petersen, Petersen Dairy Farm, Appleton, WI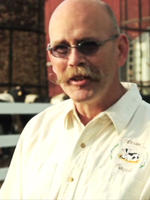 When the city of Appleton, WI, decided to build a high school less than half a mile from their dairy, the Petersen family decided to roll out the welcome mat for their new neighbors. Together with his brother and father, Mark wanted to demonstrate that cows can be good neighbors and has identified sustainability and environmental responsibility as the keys to forming a bond with their community. Practices such as composting and new planting methods have improved profitability, while protecting the environment and benefiting the local community. Learn more
Steve and Stacie Ballard, Ballard Family Dairy & Cheese, Gooding, ID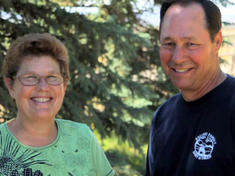 In order to stay competitive and ensure the long-term viability of their dairy, the Ballards realized that energy efficient upgrades would benefit not only their business, but also the environment, creating a more sustainable future for their children and the planet. The family set a goal to aggressively manage the amount of energy used, reduce their overhead, and eliminate the use of propane. The Ballards' commitment to doing more with less provides a model for other producers that is both practical and achievable. Learn more
John Jacobs, Green Valley Dairy, Krakow, WI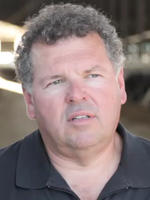 Jacobs manages Green Valley Dairy, with a focus on reducing the dairy's carbon footprint while adhering to three guiding principles: create the best possible environment for the animals; be a good steward of the land; and produce the safest, most wholesome milk possible.To deliver on this vision, Jacobs integrated sustainable practices into every aspect of the dairy, using anaerobic digesters—a process that uses microorganisms to break down manure and capture methane—to turn organic waste from the dairy into energy to run Green Valley's operations and power homes in the local community. Learn more
Dan Rice, Prairieland Dairy, Firth, NE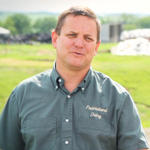 A creative partnership among four families allows Prairieland Dairy to focus on perfecting systems already in place while looking for new ways to be more environmentally, socially and economically sustainable. Prairieland has committed to sustaining their dairy for the next generation and working with the local and regional communities, hosting more than 10,000 visitors per year. Learn more
Sharing Best Practices
Every dairy operation is different. These stories demonstrate that dairy farms and businesses can take small steps that add up to better use of natural resources, increased profitability and positive community contributions.
Do you have a story of a dairy producer in your community that you think should be recognized? Nominate them so that these stories can be shared, recognized and replicated.