OVERVIEW
Alumni Grants provide ongoing support of former fellows and scholars to conduct research or attend conferences and workshops. Former Train Fellows and Scholars must meet all of the eligibility criteria to be considered for a grant.
See below for eligibility criteria and how to apply.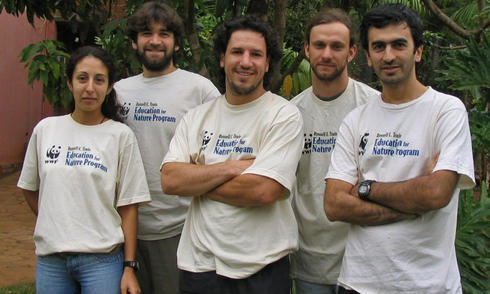 ELIGIBILITY
To be eligible for an Alumni Grant, you must meet the following criteria:
You are a former Russell E. Train Fellow or Scholar. (If you received a professional development grant (PDG) in the past, you are not considered an alumni.)
You must be currently working in conservation in your home country or region.
You submitted all reports required by your fellowship grant contract.
You have completed a two-year work requirement in your home country after finishing your fellowship/scholarship.
You must have a bank account in your own name that can receive US dollars.
You must not have received an EFN Alumni Grant from EFN in the past three years.
HOW TO APPLY
If you would like to apply, please click here. EFN alumni from any country are eligible to apply.
Grant requests may not exceed US $3,500 and alumni must observe a three year waiting period before requesting another grant.
PLEASE NOTE: EFN has limited funds which have to be distributed among applicants of Asia, Africa and Latin America. Therefore, applying and meeting the requirements does not mean that EFN will automatically approve your application.
RESOURCES
Grantee and Publication Search tool allows you to search grantee profiles and an accompanying list of grantee publications.
The EFN Facebook group is an opportunity to learn about grant availability and other program news.
EFN's LinkedIn group helps EFN grantees stay connected and share their work.
FOR MORE INFORMATION
If you have further questions, please email us at efn@wwfus.org.