Wildlife Crime Technology Project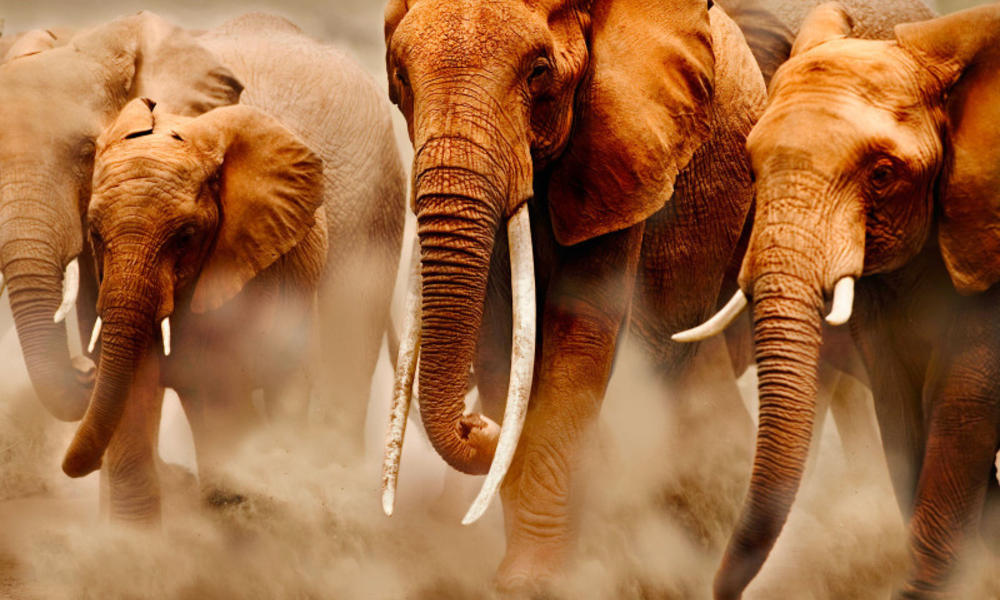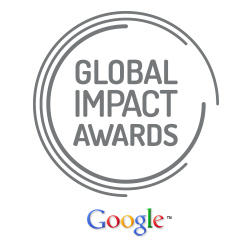 The world is dealing with an unprecedented spike in wildlife crime. This trade—led by powerful criminal networks—devastates wild species, damages ecosystems, and threatens local livelihoods and regional security.
Fighting wildlife crime requires new and innovative monitoring and enforcement systems, as well as strategies to reduce demand for ivory, rhino horn and other wildlife parts.
In December 2012, Google awarded WWF a $5 million Global Impact Award to create an umbrella of technology to protect wildlife.
"We've seen that wildlife poachers have an asymmetric advantage. WWF's work to use technological breakthroughs will help to even the odds."

Jacqueline Fuller Director of Giving at Google
Innovation for Conservation
This project will give governments battling wildlife crime a vital advantage. A new integrated network of technologies will help reduce poaching and minimize risks to field staff on the ground.
The Wildlife Crime Technology Project will focus on creating a seamless system of four technologies:
Unmanned Aerial Systems (UAS) for surveillance and rapid response.

Digital monitoring systems that monitor high-risk areas and boundaries of protected areas.

Affordable wildlife/patrol tracking devices connected through mesh networks.

Rifle shot recognition software in portable devices with real-time connectivity.

Data integration and analysis through the Spatial Monitoring and Reporting Tool (SMART).

Over a three year period, WWF will implement this system across four sites in Africa and Asia that are home to elephants, rhinos or tigers. Namibia was selected as the initial pilot geography for the project. The first phase has proven the concept for technology systems integration, and focused on installation and operational training of Namibian Ministry of Environment and Tourism Wardens. We are now expanding to Nepal and Kenya.
Major milestones:
Timeline: Phase One
November 2012

March 2013

The Namibian Ministry of Environment and Tourism agrees to partner with WWF to collaboratively select, integrate, test and deploy systems that support anti-poaching efforts in key sites.

April 2013

Wildlife Crime Technology Project staff and a wildlife security expert perform a comprehensive site analysis of a National Park in Namibia as the Namibian Ministry of Environment and Tourism embeds radio frequency identification chips in rhino horns for monitoring purposes.

July 2013

WWF reviews 50 international submissions proposing Unmanned Aerial Systems for protecting wildlife – the first time such an assessment has been conducted for wildlife crime applications.

September 2013

A WildCrime Tech Network Google Group is created to enhance information exchange on technology solutions to wildlife crime between innovators in the technology sector and conservation practitioners.

October 2013

WWF tests several platforms in the field to demonstrate relative capabilities in challenging conditions and patrol scenarios.

October 2013

November 2013

Field trials conducted in two locations. More than 30 Namibian park wardens join WWF staff and technology experts for a successful proof-of-concept for integration of technology systems.

November 2013

Over thirty wardens from every region of Namibia join WWF staff and technology experts for a week of field trials in two National Parks. Proof-of-concept for successful integration of technology systems is achieved.

December 2013

The Falcon UAV aerial platform is selected by the Namibian Ministry of Environment and Tourism for strategic use in all the rhino and elephant areas in Namibia.

March 2014

WWF delivers first installment of technologies and training to Namibian Park Wardens.

September 2014

An automated waterhole surveillance system with 24/7 live video streaming, manufactured by COBHAM, was installed at 3 waterholes and reported as fully operational in Namibia's Waterberg Plateau Park.

November 2014

Nepal and Kenya selected for next project sites. WWF will work with national and regional partners to assess needs and evaluate technologies that could be implemented.

June 2015

WWF field tests prototype thermal cameras and machine learning to identify humans and trigger automated alerts for rangers when suspected poachers cross into parks.

November 2015

WWF brings together thought leaders to explore current uses of innovative technology and the promises and perils they present for addressing some of the planet's greatest challenges at the 2015 Fuller Science For Nature Symposium and Tech Fair, Wired in the Wild: Can technology save the planet?

November 2015