Overview
Status

Endangered

Population

Approximately 300in the wild

Scientific Name

Mustela nigripes

Weight

1.5-2.5 pounds

Length

18 -24 inches

Habitats

Grasslands
Once thought to be globally extinct, black-footed ferrets are making a comeback. For the last thirty years, concerted efforts from many state and federal agencies, zoos, Native American tribes, conservation organizations and private landowners have given black-footed ferrets a second chance for survival. Today, recovery efforts have helped restore the black-footed ferret population to nearly 300 animals across North America. Although great strides have been made to recover the black-footed ferret, habitat loss and disease remain key threats to this highly endangered species.
Once found throughout the Great Plains, the black-footed ferret is one of North America's most endangered animals. WWF is helping to reach this goal by restoring and protecting ferrets and their prairie dog habitat in seven locations in the region.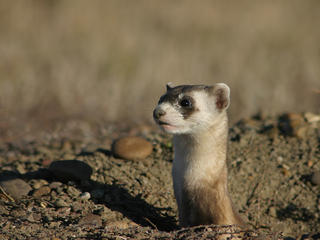 Why They Matter
Black-footed ferrets are one of the most endangered mammals in North America and are the only ferret species native to the continent. Their recovery in the wild signifies the health of the grassland ecosystem which they depend on to survive.
Threats
Population Approximately 300in the wild

Extinction Risk Endangered

EX

Extinct

No reasonable doubt that the last individual has died

EW

Extinct in the Wild

Known only to survive in cultivation, in captivity or as a naturalised population

CR

Critically Endangered

Facing an extremely high risk of extinction in the Wild

EN

Endangered

Facing a high risk of extinction in the Wild

VU

Vulnerable

Facing a high risk of extinction in the Wild

NT

Near Threatened

Likely to qualify for a threatened category in the near future

LC

Least Concern

Does not qualify for Critically Endangered, Endangered, Vulnerable, or Near Threatened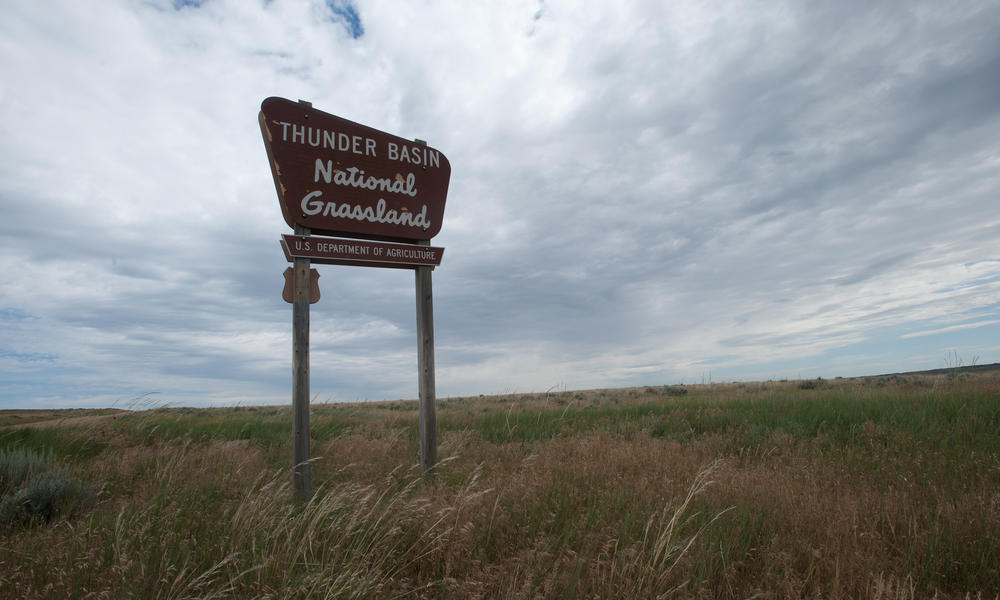 Habitat loss, reduced prey populations, and non-native disease threaten the recovery of the black-footed ferret. The ferret is entirely dependent on the presence of prairie dogs and their colonies for food, shelter and raising young. Without ample reintroduction sites and distribution of prairie dogs, full black-footed ferret recovery remains difficult.
What WWF Is Doing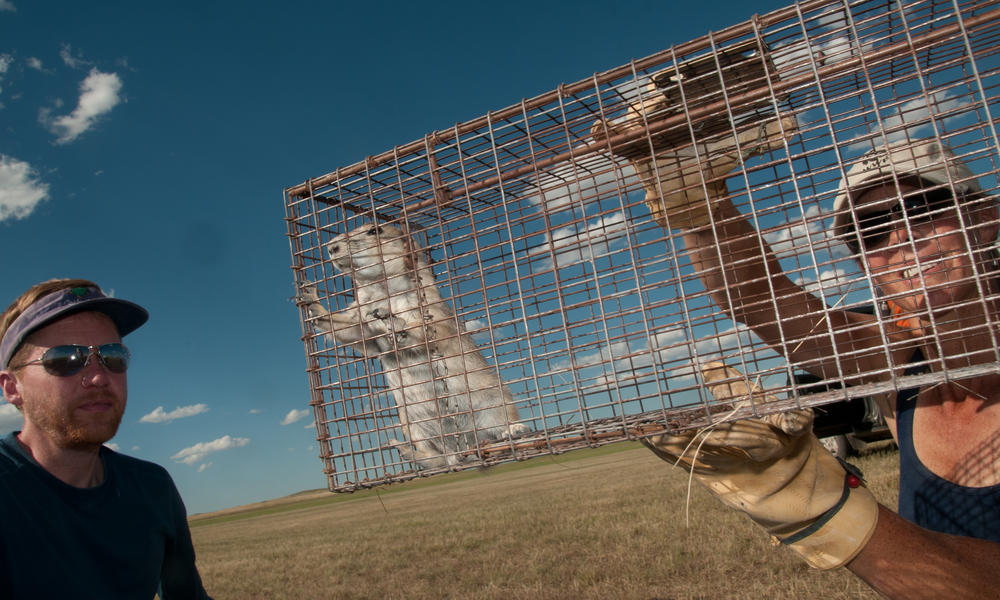 Protecting Black-Footed Ferrets
WWF leads recovery efforts by working alongside other conservation organizations, land management agencies, tribes and landowners to build the conditions necessary to see black-footed ferrets reach sustainable levels. WWF and partners maintain existing ferret sites, establish new reintroduction sites by relocating prairie dogs to increase ferret habitat, mitigate sylvatic plague on prairie dog colonies and participate in oral vaccine research to better protect prairie dogs from sylvatic plague.
Restoring Black-Footed Ferret Populations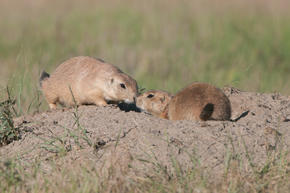 WWF works to restore populations of ferrets and their prey, prairie dogs, in seven sites throughout the Northern Great Plains. In Wyoming, we work to relocate prairie dogs living on the border between Thunder Basin National Grassland and private lands to a ferret recovery area in Thunder Basin's interior. Because local communities have traditionally considered prairie dogs to be pests, conflicts between the two have often resulted in people poisoning these animals. This conflict is solved by using a non-lethal method of trapping and relocating prairie dogs. These relocations provide a solution that not only keeps prairie dogs alive, but also creates and restores habitat for black-footed ferret recovery.

The biggest threats to black-footed ferret recovery are sylvatic plague, a bacterial disease transmitted by fleas, and lack of suitable reintroduction sites. WWF dusts prairie dogs with an insecticide as a preventative measure against the fleas that carry the plague. By relocating nearly 900 prairie dogs, WWF has helped establish approximately 5,600 acres of prairie dog colonies. This is nearly half the area needed to support a self-sustaining population of black-footed ferrets.