Churchill's Polar Bears
6 and 7 days

Multiple departures, October & November
Visit the "polar bear capital of the world."
WWF works to protect the approximately 20,000 polar bears left in the wild.

Custom "polar rovers" allow travelers to shoot photos at close range – and stay warm doing so.

While on the tour, you may spot Arctic foxes wearing their winter coats.

Observation platforms on the "polar rovers" allow travelers to safely get nose to nose with polar bears.

October and November are the best months to observe polar bears in Churchill, Manitoba.

Adult polar bears are usually solitary creatures. But they often are in groups while waiting for the Hudson Bay to freeze.

Sleeping overnight on the Tundra Lodge gives you a chance to see polar bears all day and night.
For many wildlife enthusiasts, there is nothing quite like seeing polar bears in their natural habitat, and Churchill, Canada—known as the "polar bear capital of the world"—is an ideal location to see them. Here mothers tend to cubs and young adult males play-fight as they wait for Hudson Bay to freeze over, signaling hunting season.
Available Tours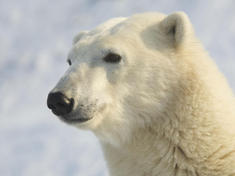 Classic Polar Bear Adventure
This ever-popular itinerary takes you onto the tundra in specialized polar vehicles. Itinerary highlights include exclusive access to the Churchill Wildlife Management Area and use of Polar Rovers.
6 and 7-day tours from $5,595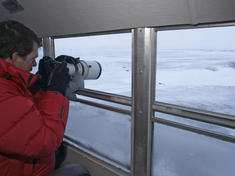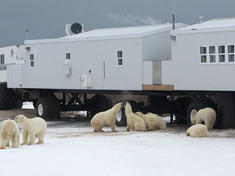 Tundra Lodge Adventure
Your base is a train-like moveable hotel on the tundra, which offers even more opportunities for polar bear viewing. It's one of the most fascinating lodges in the world!
7-day tours from $6,995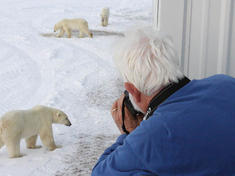 Tundra Lodge Photography Expedition
This custom photography adventure is designed to provide the very best polar bear photo opportunities available while traveling in a train-like moveable hotel.
8-day tours from $7,995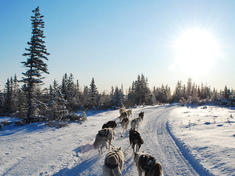 The Ultimate Churchill Adventure
An encounter with the Arctic wilderness by Polar Rover, helicopter and dogsled, as well as the opportunity to meet the native peoples of the Hudson Bay.
7-day tours from $6,995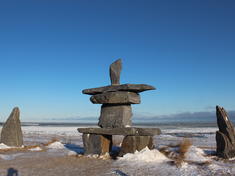 The Tundra Lodge and Town Adventure
Stay at the exclusive Tundra Lodge for unparalleled seclusion and proximity to wild polar bears—then add two nights in the historic town of Churchill to experience the culture of the North.
8-day tours from $7,695
Scheduled WWF Experts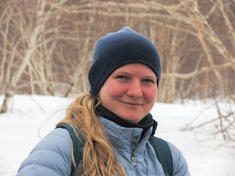 Elisabeth Kruger
Elisabeth Kruger, WWF's Arctic and Bering Sea program officer, will join our Nov. 10-16 Classic Polar Bear Photo Expedition as guest lecturer. Elisabeth works on Arctic marine mammal conservation projects in Siberia and Alaska and will speak personally to us about WWF efforts to address shared threats faced by Alaska and the Russian Far East, particularly with regard to protecting polar bears.
Available Extensions
Articles
Discovering Our Planet Together
Call (888) 993 – 8687
to book your spot on this tour.
Questions? Email us at
travel@wwfus.org
.
WWF in Churchill
There are currently 20,000 to 25,000 polar bears remaining in the wild, and their survival is in jeopardy. Climate change, which leads to the loss of Arctic sea ice, is the leading threat to polar bears, and WWF actively works to protect this flagship species.
More Upcoming Tours