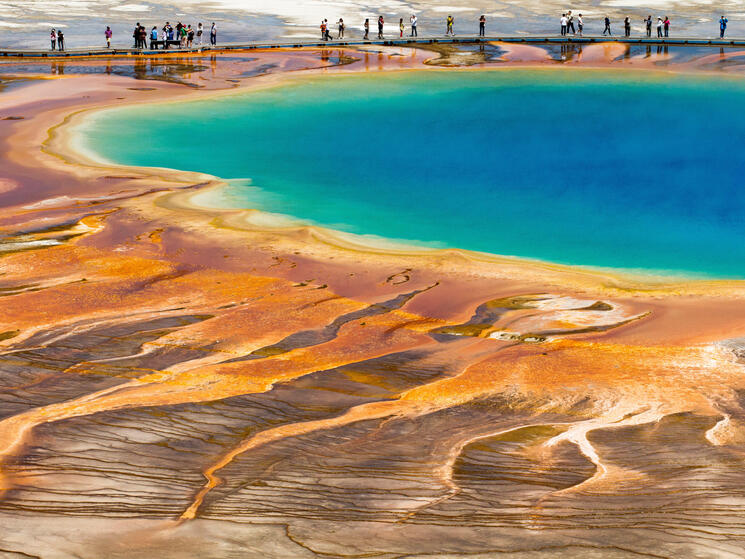 Date

: 24 October 2013

Author

: Maddi Higgins, WWF Travel
In the northwest corner of Wyoming, two treasured parks offer an immersion in scenery and wildlife unparalleled in the Lower 48. Tom Maddox, the leader for WWF's Heart of Borneo Initiative, traveled to the Grand Teton and Yellowstone National Parks for WWF's annual conference this past June. Here are our top picks from his amazing collection of photography.
Photography tip: get up early for the spectacular lighting.

American robins are can be spotted year-round in North America, but the summer sky gives this robin a beautiful backdrop.

Are these sunflowers facing the sun or checking out the view?

More than 3,000 bison roam the grasslands of Yellowstone National Park.

The Grand Prismatic Spring gets its intense coloring from pigmented bacteria.

Over 300 species of birds have been documented in Yellowstone.

The walking trails around Christian Pond offer stunning views and photo ops.

Enjoy the quintessential Western experience of a guided horseback ride through the Tetons.

Kayaking on Colter Bay puts you in the shadow of giants.

Pelicans feast on fish in the many lakes throughout Grand Teton.

Old Faithful can always be relied on for amazing photos.

The evening clouds over the Grand Tetons make for an otherworldly view.