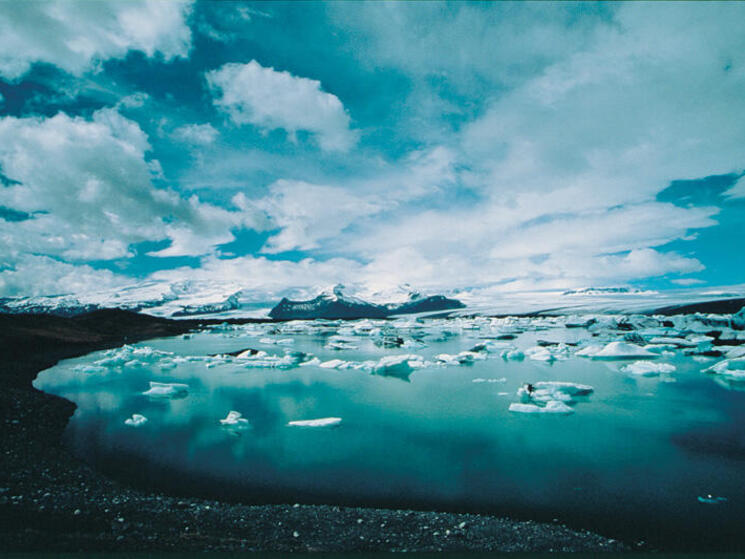 Date

: 06 November 2013

Author

: WWF Travel
A climate change and renewable energy expert with World Wildlife Fund will be the special guest lecturer aboard a voyage from Iceland and across the Arctic Circle to Svalbard, Norway.
Bryn Baker from WWF's Washington, D.C., headquarters, will join the voyage "Polar Bear Quest: Iceland to Norway," which runs June 24 to July 13, 2014. The expedition is aboard Island Sky.
Bryn serves as manager of WWF's Climate Change and Renewable Energy Program. Working at the intersection of conservation and climate change, her focus is on accelerating the use of energy sources that don't produce carbon and other pollution that threaten arctic environments and the rest of the planet.
To protect polar bears, tundra ecosystems and arctic communities—and all of us—from the dangerous effects of climate change, Bryn collaborates with businesses to get them to use more renewable energy sources. She also has worked on national and international policies to address climate change as well as forest protection, energy access and renewable energy deployment in more than 10 countries.
In essence, Bryn looks for solutions to climate change that benefit people and conservation around the world.
Before joining WWF, Bryn worked for the Overseas Development Institute in London on low carbon development and the U.S. Agency for International Development to launch the first regional climate and energy program in Southeast Asia. Bryn has also worked for the Rocky Mountain Institute consulting on corporate climate strategies and helped start the Wind for Schools program at the National Renewable Energy Laboratory. She holds a master's in environmental policy from the London School of Economics and a bachelor's degree in biology from the University of Colorado at Boulder.
To learn more about how you can join Bryn Baker on this voyage, visit the Polar Bear Quest tour page on our website or call 888-WWF-TOUR (993-8687).

Learn about other WWF experts accompanying upcoming journeys:
Coral Triangle expert Cassie O'Connor on expedition to Papua New Guinea: Raja Ampat and Asmat Villages Forestry expert Amy Smith on Amazon voyage