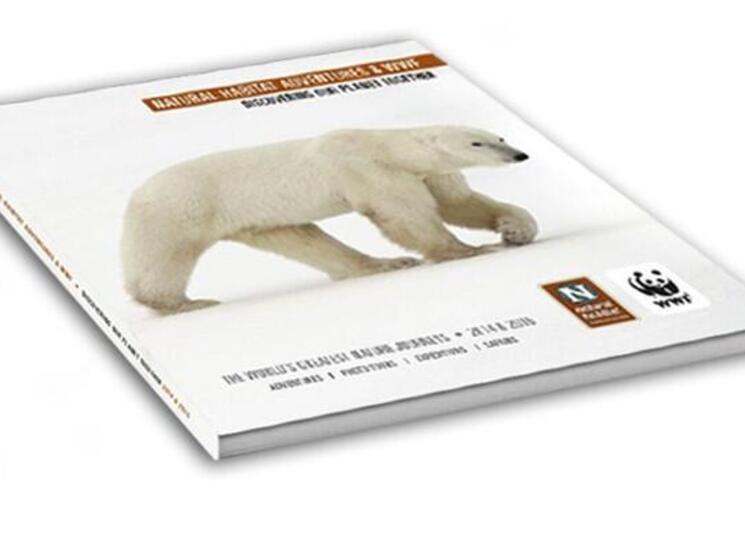 Date

: 10 September 2013

Author

: Mark Hickey, Natural Habitat Adventures
WWF and Natural Habitat Adventures has wrapped up design on our 2014-15 Catalog of the World's Greatest Nature Journeys, and we wanted to give our readers the first look.
Natural Habitat Adventures' Creative Director, Mark Hickey, has returned from a successful press check to Vancouver, Canada where he oversaw the printing of our latest and greatest 128-page color-catalog detailing over 75 life-changing adventures. Hemlock's carbon neutral printers used in the printing of our 2014-2015 catalog.
Our newest catalog was printed using 100% post-consumer waste New Leaf® paper, on an 8-color Heidelberg Speedmaster press- and printed under Hemlock Printing's "Zero" – a 100% carbon neutral printing program which allows us to invest in renewable energy and clean technology projects that would otherwise not be developed.
A lone polar bear – photographed by NHA Expedition Leader, Eric Rock in Churchill, Manitoba, Canada – graces the front cover, and the Environmental Benefits Statement appears on back. Catalogs will begin to hit mailboxes later in September.
If you've never received a printed NHA catalog, you can request a catalog here.
Keep scrolling for a sneak peak at the inside of the catalog!
The front cover

Hemlock's carbon neutral printers used in the printing of our 2014-2015 catalog.

Catalog pages ready to go

Nat Hab 2014-2015 catalog