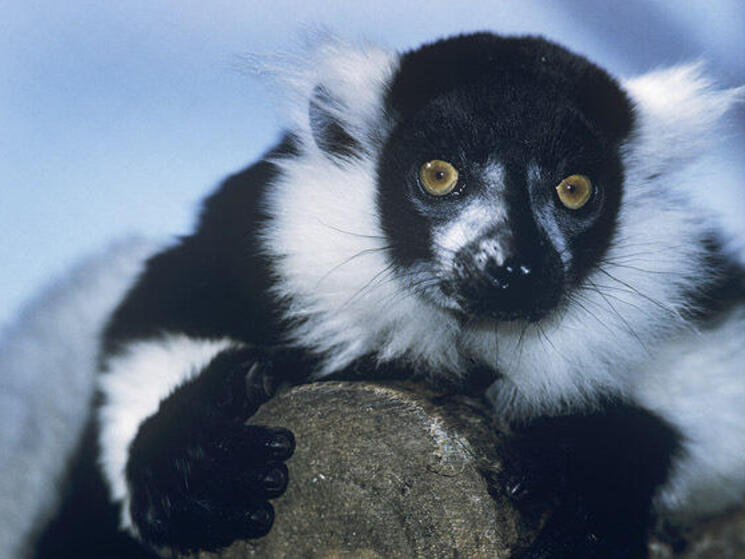 Date

: 23 May 2012

Author

: Marsea Nelson, WWF Travel
Lisa Steel, WWF's Director of Namibia, Madagascar and the West Indian Ocean, and the Congo Basin recently journeyed to Madagascar with a group of WWF travelers. We caught up with her to get her thoughts on the world's fourth-largest island.
WWF Travel: You'd been to Madagascar before, but what do you think most surprised first-time visitors?
Lisa Steel: Exactly what amazes repeat visitors such as myself—the incredible diversity of wildlife. Wherever you go on the island, you are sure to see new species.
WWF: What sets Madagascar apart from other wildlife-rich destinations?
LS: I lived on the Africa continent for 17 years, mostly in the forests of central Africa. The wildlife of those forests—great apes, elephants, majestic forest—is spectacular. But Madagascar is something special. Its long-time separation from continental Africa has resulted in a treasure trove of unique and bizarre species like nowhere else on Earth. And the diversity and uniqueness extends throughout the island. Each forest visited had a whole new array of lemurs, chameleons, birds and plants.
WWF: Madagascar faces challenges including deforestation, unsustainable agriculture and erosion. Did you witness any of those during your trip?
LS: Yes, we saw evidence of field clearing in the middle of a national park and, throughout our travels, markets and vendors were selling objects made of seashells and sometimes rosewood, which is often harvested illegally from national parks. The problem of overfishing was also remarked upon by the group, noting the absence of large fish in many of the coastal waters where we snorkeled.
WWF: What was your favorite moment?
LS: On our first day at sea we swam in the open sea. I believe we were told the sea floor was 5 km below! The water was clear, an almost artificial-looking green-blue color. I have never experience anything like that in my life.