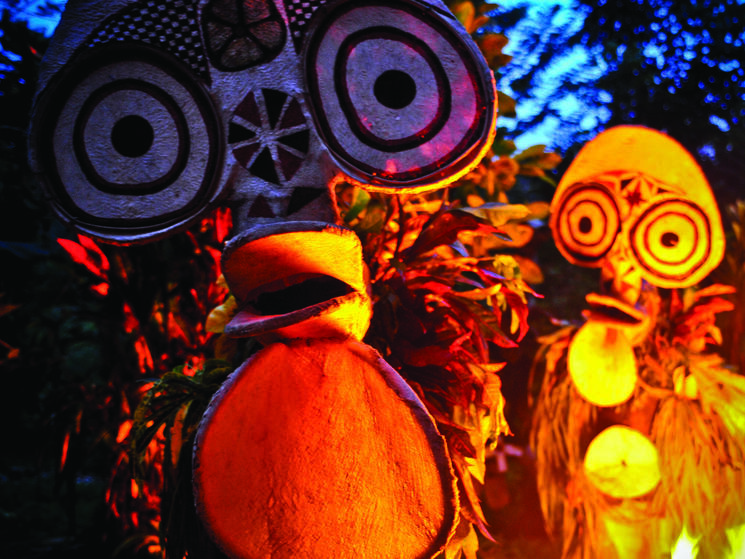 Date

: 22 October 2013

Author

: Tania Segura, WWF Travel
Go on a visual tour of Papua New Guinea with us! On the Voyage Around the Remote Islands of Papua New Guinea, travelers move from the low seas to the rims of volcanoes. You'll get a peek at daily village life, cultural demonstrations and reefs that boast a staggering amount of coral. Within the Coral Triangle, there are more than 600 species of coral and 2,000 species of reef fish.
Rabaul Divers

The remnants of planes, ships and other wreckage from World War II surround Rabaul Island, which was a Japanese stronghold during the war. Today, it's a great historical site for for divers and snorkelers.

Trobriand Islanders

Trobriand islanders, such as this young man, host an annual Milamala yam harvest festival, which includes processions and traditional rites which travelers have the chance to observe.

Rabaul Volcanoes

Rabaul Island is made up of six volcanoes, most of which are still active.

Baining Tribe Fire Dancers

The Baining tribe of the East New Britain Islands perform fire dances to honor local spirits. Tribe members wear traditional masks of bark cloth, bamboo and leaves, which are discarded after the ceremony.

Sepik Wood Carver

Sepik area tribes are famous for traditional carvings that are linked to their spiritual beliefs.

Sepik Spirit House

Some Sepik spirit houses have been replaced by churches; however, the spirit houses that remain continue to play a strong role in traditional beliefs.

A Coral Reef Nation

Papua New Guinea is one of the world's major coral reef nations with more than 15,000 square miles of coral reefs, sea grass beds and mangrove forests.