Date

: 05 March 2013

Author

: Tania Segura, WWF Travel
Like a one-two punch, the fall of 2012 was a difficult one for WWF member Alexandria Markovich. Hurricane Sandy barreled through her neighborhood 18 miles outside New York City, causing some damage to her home and destroying some of her neighbors' houses. The school where she's a vice principal was suffering through a strike.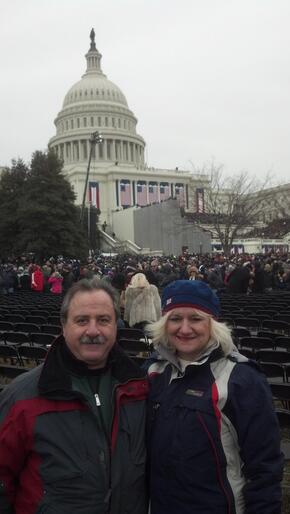 So when Markovich-Young received an email notifying her that she had won a trip for two to the Galapagos Islands, she and her husband immediately thought it was a scam. People are taken advantage of after disasters, her husband Bob Young warned her. Plus, have you ever known anyone to actually win one of these things?
Wanting to verify it for herself, Markovich-Young called WWF's headquarters in Washington, D.C., and learned indeed that she was the winner of the WWF-Natural Habitat Adventures Galapagos Getaway Sweepstakes.
"I screamed at the top of my lungs when I found out," said Markovich-Young, who describes herself as being "in her young late 50s" and who has donated to WWF since 1987.
WWF teamed up with Natural Habitat Adventures to celebrate a decade of partnership by giving away a 10-day Classic Galapagos Adventure. More than 24,000 people entered the sweepstakes, which included round-trip airfare, time in the Ecuadorian highlands and a week aboard a 20-person yacht with naturalist guides. One winner was chosen at random.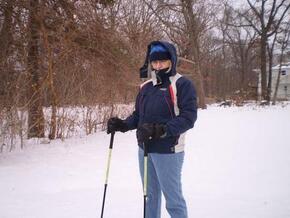 "We know how special the Galapagos Islands are, and we know how hard WWF is working to protect it. So it was only fitting that WWF and Natural Habitat Adventures would celebrate our 10th anniversary working together by sending a WWF member to see this incredible place," said Ben Bressler, NHA's founder and director.
Interestingly enough, Markovich almost never filled out the online sweepstakes entry form in the first place.
"We get a lot of email from the different causes we support," she explained. "When I first received the email to sign up for the sweepstakes, I deleted it. But something in my gut told me to take it out of the trash [of my email] and fill it out."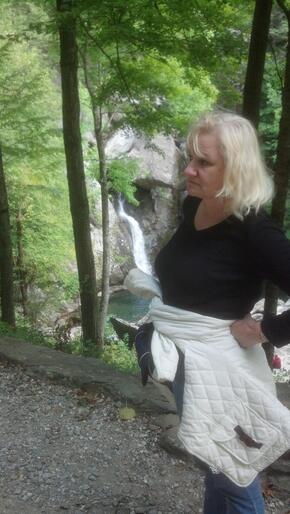 The couple doesn't have many opportunities to travel—and most especially after the difficulties they faced this past fall. Devotedly, they have focused on their kids. Their daughter is a former member of the United States Luge Team and their son is currently completing his senior year at SUNY New Paltz. Plans to celebrate their 25th wedding anniversary with a trip fell through after the school strike and Hurricane Sandy.
Markovich says she tries to connect with nature whenever she can. At first her husband wasn't as passionate about spending time outdoors, but "he has opened his heart to it," she explained. They often visit their local botanical garden and zoo, and they've gone camping from time to time. "Of course, lately the only animals we see lately are the raccoons, opossums and birds, but we love them just the same," she said.
Markovich is also an avid watercolorist and said that nature serves as her primary point of inspiration. No doubt this summer's nature tour in the Galapagos will, too.
"This trip to the Galapagos, and getting to see so many of the animals that we help protect," she said, "is going to fuel inspiration for many more paintings to come."