Date

: 07 August 2013

Author

: Maddi Higgins, WWF Travel
World-renowned adventurist Olaf Malver, who designs our slate of adrenaline-pumping expeditions in nature, likes to say, "We are not lemmings!" Instead of just following the crowd, our adventures take you to the top of snow-capped mountains, along the shores of winding rivers and practically to the ends of the Earth.
1. True Cultural Immersion
Cultures that retain close ties to their ancestral roots often inhabit regions far from developed civilization; the remoteness helps preserve their traditions and activities.
Our active trips allow you to gain access to these remote spots—and you travel with expedition leaders who respect locals and their remarkable cultural traditions. Genuine interaction happens when you least expect it: Even in an isolated community, it's easy enough to find something in common with someone you originally perceived as so different.
Recommended trip: Paddling and Exploring the Pearls of Indochina
Why This Expedition: Any tourist can visit the Mekong River. But an active expedition whisks you away from the touristy spots to less accessible places. Climb a cliff along the banks of the Mekong River to discover 4,000 sculptures in the Pak Ou Caves. In the Xe Pian Wetlands, interact with locals who live in the villages near where you'll camp. Few outsiders ever visit the flooded forests of the Mekong, so visitors are often warmly welcomed.
When to Go: September or October, when the rainy season is winding down.
2. Unparalleled Wildlife Viewing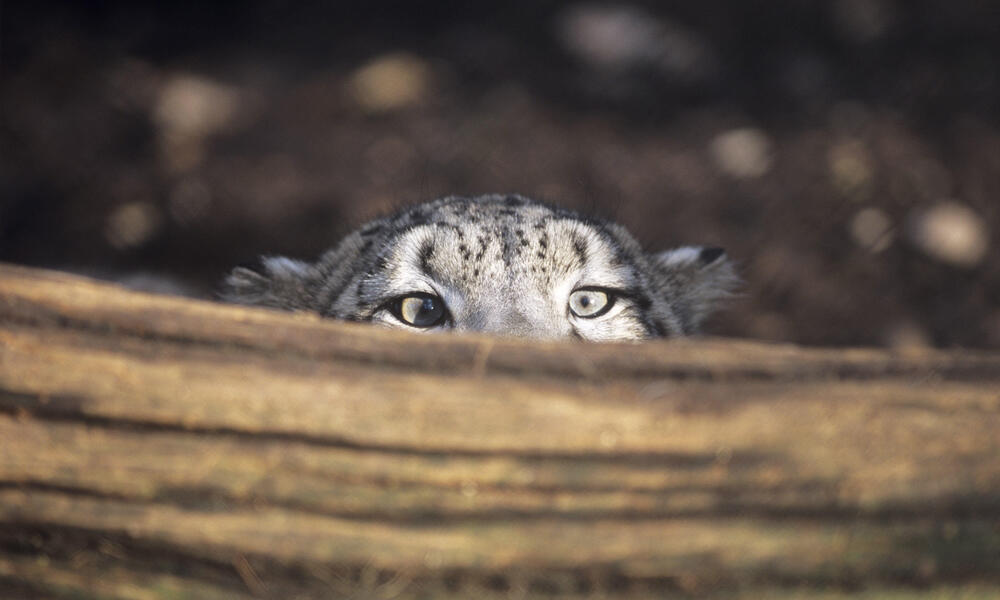 Some animal species can only be found in the least-explored corners of the Earth. We've seen some species retreat to remote regions because human development has overtaken their traditional landscapes; accessing their habitat, therefore, can be challenging.
Our expedition leaders are experienced enough to lead you safely to these remote locations (while, of course, maintaining a respectful distance from the wildlife). Trekking and tracking is hard work, but it is worth it once you spot a snow leopard's nail scratches on a tree, or a matted nest where gorillas likely slept the night before. And with luck, you'll get to see the species themselves.
Recommended trip: Mongolia: In Search of the Snow Leopard
Why This Expedition: There are fewer than 7,000 snow leopards left in the world; approximately 2,000 of them live in the high peaks of Central Asia and the Himalayas. Mongolia's national parks are some of the few places in the world where snow leopards can be seen in the wild. Tracking a snow leopard is difficult and strenuous work; sightings are not guaranteed. But seeing evidence of the regal big cat in the wild is just as thrilling as a rare sighting of the cat itself.
When to Go: August, when the mountain air is relatively warm.
3. Physical Challenges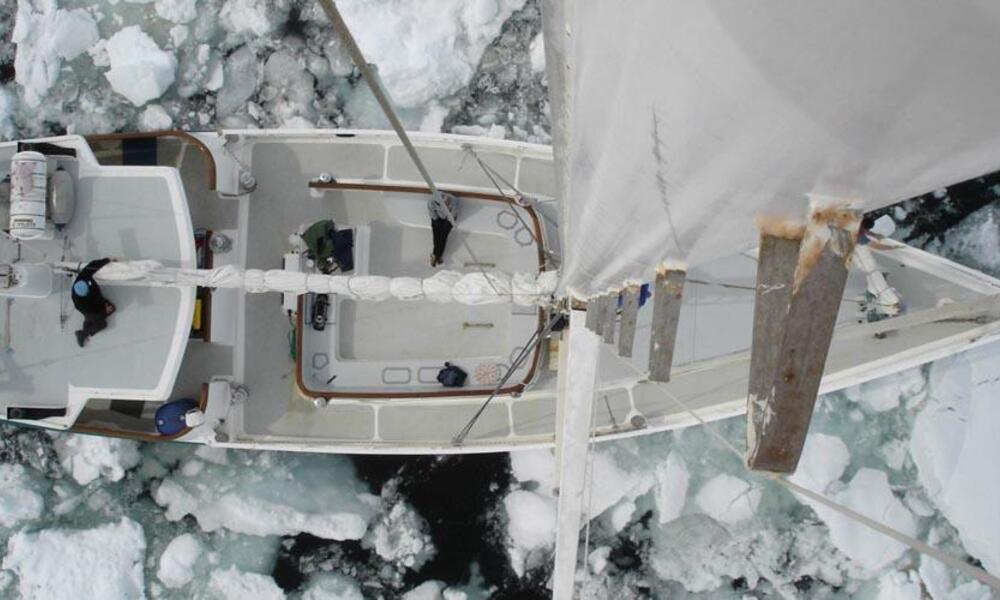 Expeditions provide an intimate nature experience and let you reach your physical best. Be it on the sea or at high altitudes, an active expedition requires travelers to be more fit, adventurous and flexible than most other trips.
Recommended trip: Sailing Antarctica: The Ultimate Polar Nature Expedition
Why This Expedition: Most voyagers to Antarctica go on large vessels, but we offer an alternative: the opportunity to sail aboard a sailboat with an ice-strengthened hull. This expedition requires physical and psychological stamina. Passengers on this expedition work together as a crew; everyone lends a helping hand. The cold wind of the high seas can make for a challenging trip, especially when crossing the Drake Passage. Yet it's a challenge well worth it once you realize what you have accomplished.
When To Go: January, during the Southern Hemisphere's summer when there is less ice.
4. A New Point of View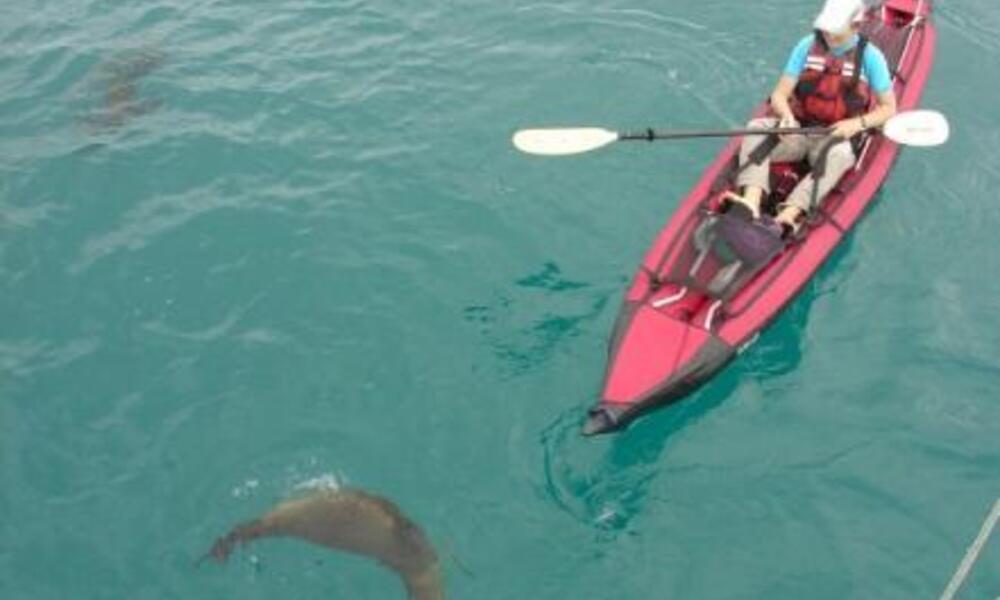 Active adventures bring a different point of view even in well-traveled areas. Imagine seeing a group of tourists hopping out of a van at a scenic mountain overlook while you're actually hiking the trails that run beside it. Not only do you get that mountain-level perspective, but you also get to spend more time enjoying it.
Recommended trip: Galapagos Hiking & Kayaking Adventure
Why This Expedition: The Ecuadorian islands are home to many endemic species: Galapagos penguins, marine iguanas and giant tortoises. NHA is one of the few travel companies in the world in possession of kayaking permits for the Galapagos. Exploring via kayak brings you up close to the wildlife and to seldom-explored areas, allowing you to see wildlife that can be found nowhere else in a way few others can.
When To Go: Any time of year is perfect in the Galapagos.
5. Getting Away from the Crowd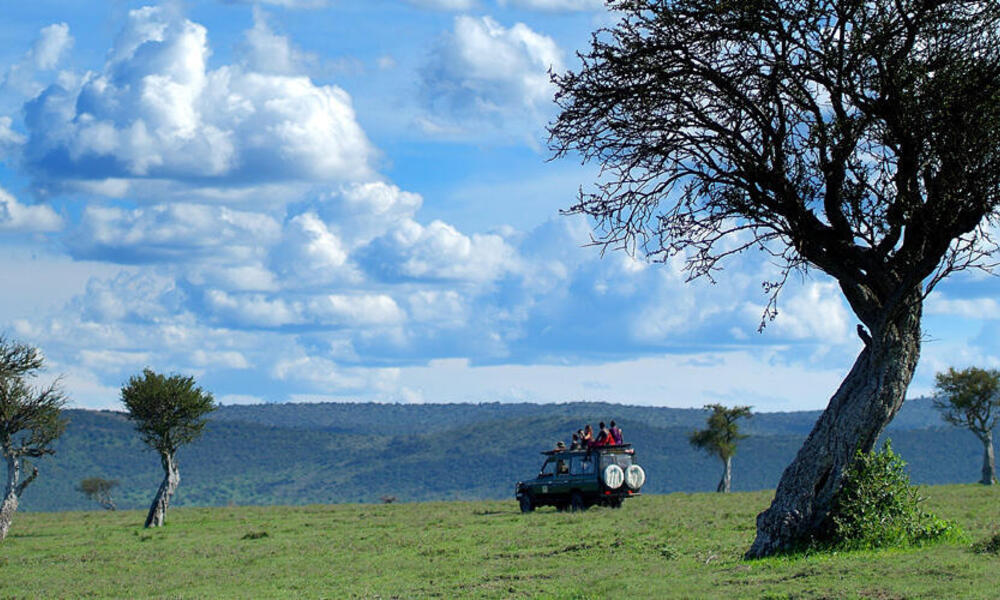 Many beautiful places in the world are also some of the most visited. But while other visitors are taking the easy road to the most popular sites, you can venture to more remote locales.
Recommended trip: Hiking in the Footsteps of the Maasai
Why This Expedition: Maasai Mara National Reserve in Kenya is one of the world's most popular safari spots, and for good reason: It is home to Kenya's densest concentration of wildlife. Head away from the throngs of tourists to remote sections of the park on a walking safari with the Maasai tribesman and you'll have a more secluded experience. You'll follow elephant and buffalo trails on foot with the best guides of all: those who live in harmony with wildlife.
When To Go: While you could go any time of year, we suggest the fall, when you also have the chance of seeing the Great Migration.