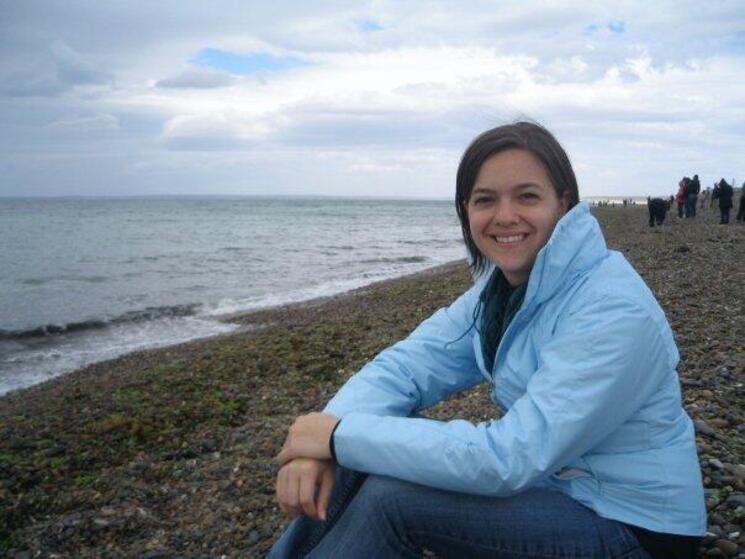 Date

: 20 June 2013

Author

: Tania Segura, WWF Travel
Our spotlight on travel stories from WWF staff members continues. This week we highlight a senior administrator for WWF's Information Technology department who caught the travel bug while studying abroad. Caitlin Moore talks about remote nights where only stars and the sounds of the Amazonian rainforest surrounded her.
1. How did you catch the travel bug?
I have always been fascinated by other countries' cultures and way of life, which led me to study in Argentina for a year while in college. While there, my spare time was consumed with exploring Buenos Aires and taking advantage of all the culture had to offer. I also traveled to Uruguay, which was filled with places and people I will never forget.
2. What's been your top natural spot to visit?
My top natural spot to visit is Puerto Madryn, Argentina. I was able to go here while in Argentina, and would love to go back one day. Peninsula Valdes, which is in Puerto Madryn, is home to countless numbers of species. I will never forget being able to see the Southern right whale, Magellanic penguins and Elephant seals all in one spot. It is a place I would recommend to anyone!
3. What's the most remote place you've visited?
The most remote place I have visited is the Bolivan Amazon. From La Paz, Bolivia, I took a local bus to Rurrenabaque (almost 24 hours!). There might have been a chicken on board, and the bus might have broken down twice, but I will never forget getting stuck in the jungle and seeing thousands of stars. Once I arrived at Rurrenabaque, our guide took us on a two hour drive to La Pampa; later on, we took a two hour boat ride into the jungle. I've never felt more isolated, but I was thrilled to be in unfamiliar territory.
4. What are your top three dream nature destinations?
Antarctica, South Africa, the Galapagos. These are all places where there are countless species to be observed and discovered, they couldn't be more diverse.
5. Thinking back over your trips, tell us about one of your best observations of an animal?
I was at Peninsula Valdes in Argentina and had a few hours to walk along the coast. The warm sunshine was pleasant as I strolled along and watched the penguins and seals along the water. People were stopping to watch the whales and I was disappointed that I didn't have binoculars to see them, but the whales were only yards from the shore. The mother Southern right whales were teaching their newborns how to swim. Some of the babies were naturally good swimmers, but I was surprised that some others needed to practice. One newborn wouldn't go underwater and was doggy paddling the entire way. Others didn't quite know how to use their fins and were slapping them against the water. It was magical to see!
6. What's one item you never leave home without (or that came in handy on a particular trip)?
A camera! That way I can always look back on my trips and share the experiences that I have had.
7. What's your best or most frequently used eco-friendly travel tip?
When visiting a location, always leave it like you were never there. Some guides will try to interact with animals in order to give you a show. Don't be afraid to make it clear that you are there to observe and that you want to make as little impact as possible while touring. It's all about responsible tourism!
Caitlin Moore at the at the Uyuni salt flat in Bolivia.

Moore at the largest freshwater lake in El Calafate, Patagonia, surrounded by many glaciers.

Moore on an Inca-built complex in Peru.

Whale watching in Puerto Madryn