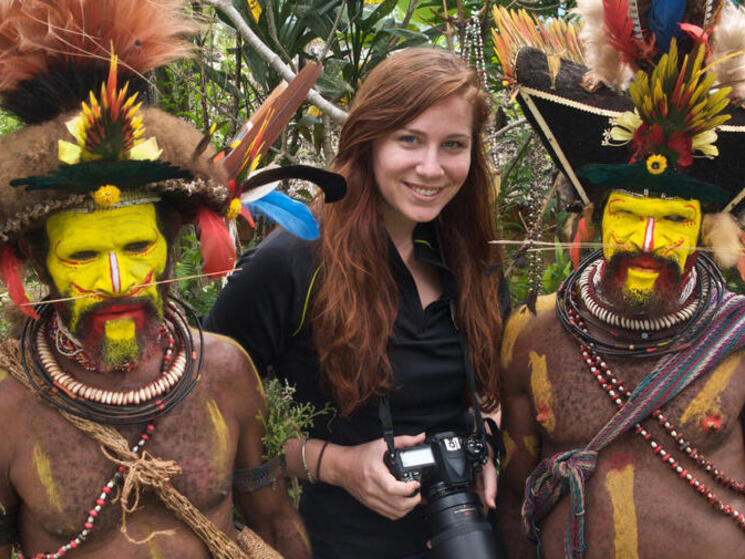 Date

: 18 July 2013

Author

: Rachel Kramer, WWF
Next in our WWF Staff travel series is Rachel Kramer. A three-year assignment in Madagascar with Peace Corps solidified her love for travel and conservation, eventually leading her to WWF. Rachel now serves as a program officer for TRAFFIC North America, a wildlife trade monitoring network and with WWF's Wildlife Crime Technology Project. In this blog, Rachel talks about an unusual maned lioness in the Okavango Delta and a remote 4-legged journey into Madagascar's Marojejy National Park.
1. How did you catch the travel bug?
The daughter of a U.S. Foreign Service Officer, I spent my childhood in Africa and Europe and worked for three years in Madagascar on conservation and development projects with the Peace Corps. I was born with the travel bug and have a passion for biodiversity conservation. I love to explore new landscapes and get to know the people who call them home.
2. What's been your top natural spot to visit?
A few years ago I traveled with my friend and fellow explorer, Kristan Norvig, to the Okavango Delta of Botswana. The Okavango is a magnificent oasis for wildlife in Africa; this delta has formed where the great Okavango River fans into a giant basin in the Kalahari. Wildlife luxuriate in the shallow pools of water and mud that pepper this landscape. In a single day we saw warthogs prancing in the mud, hyenas cooling off in puddles of blue water, a leopard devouring an impala kill at the base of a great Acacia, lions dozing in the afternoon sun and herds of elephants with babies in tow.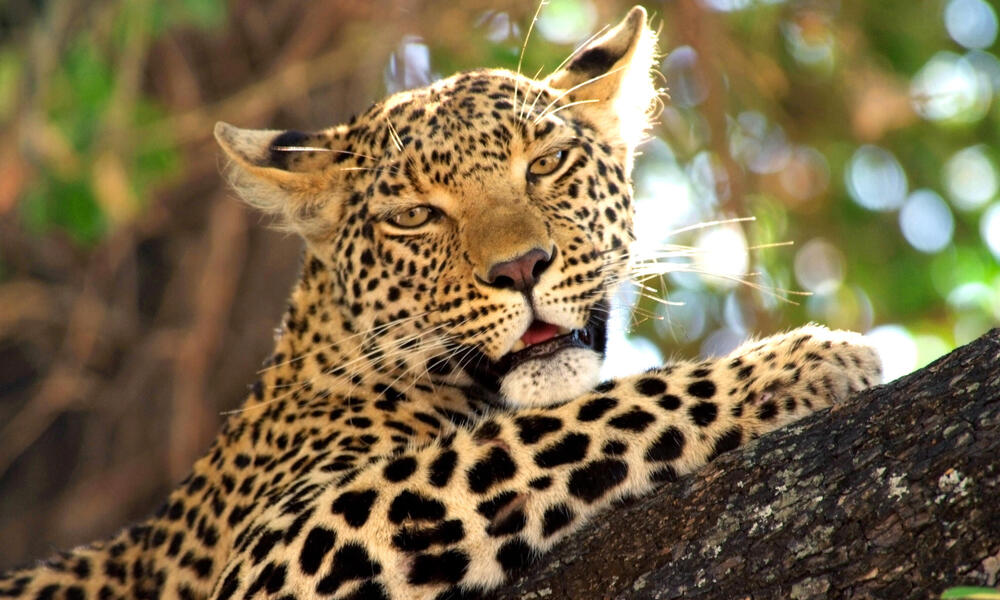 3. What's the most remote place you've visited?
The most remote place I've visited would be the northern extent of the range of Madagascar's critically endangered silky sifaka lemur. I traveled to this western side of Marojejy National Park for conservation research when I was a graduate student at the Yale School of Forestry & Environmental Studies. To get to this study community, I flew from the east coast of the U.S. to South Africa, and on to Madagascar's capital. I then took a small domestic plane to the coastal city of Sambava on the Indian Ocean; from there I boarded a bush taxi which drove me several hours north to the launching town of Andapa. After purchasing supplies of rice, fish, soap and other essentials in the marketplace, I walked with my wonderful, indefatigable research assistants for two and a half days, crossing multiple rivers, to reach our final destination.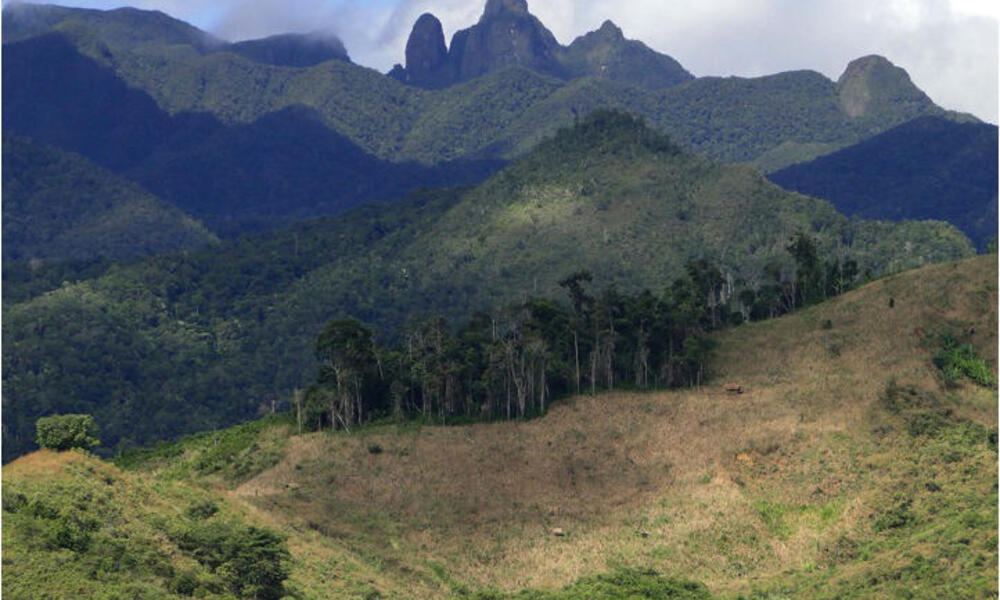 4. What are your top three dream nature destinations?
What a tough question! Every part of the world has remarkable places to explore. One of my dream nature destinations had always been Papua New Guinea, and I had the amazing fortune to travel there a few years ago. I found this to be one of the fiercest islands out there, both culturally and in terms of biodiversity. Birds of paradise are just the tip of the iceberg of incredible things to see on this island. The Karawari River is particularly magnificent, where fishermen cast nets from dugout canoes with crocodile carved prows and subsist on sago palm. Two nature destinations I still dream of visiting are Chilean Patagonia – I long to see those jagged mountain visas – and the Falkland Islands, five penguin species and countless other birds breeding in one place – just imagine!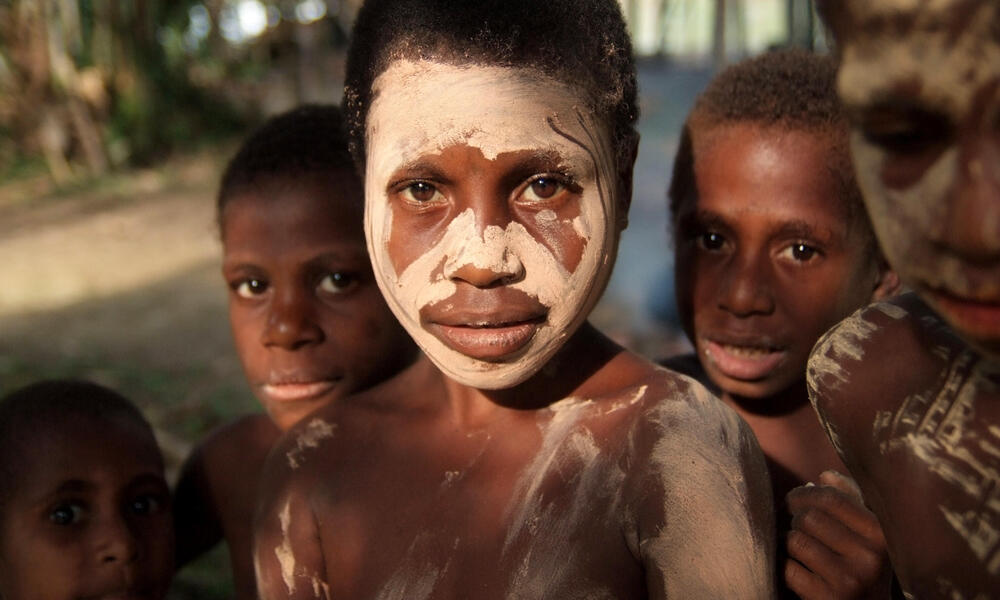 5. Thinking back over your trips, tell us about one of your best observations of an animal?

Female lionesses do not usually have manes, but that's exactly what I saw on the northwestern tip of Chiefs Island in the Okavango Delta of Botswana (image featured). This female, named Mmamoriri, has a tough time of it. Her mane makes her resemble a male lion, and can get her into scrapes when confronted by competitive males. That said, Mmamoriri benefits from her intimidating looks by warding off hyenas and other scavengers who might otherwise try to steal kills from female lionesses. Mmamoriri's masculine features are most likely the result of either the disruption of her embryo at conception or exposure to abnormally high androgen (male hormone) levels during her mother's pregnancy. She likely can't bear young, but seems accepted by the other females in her pride.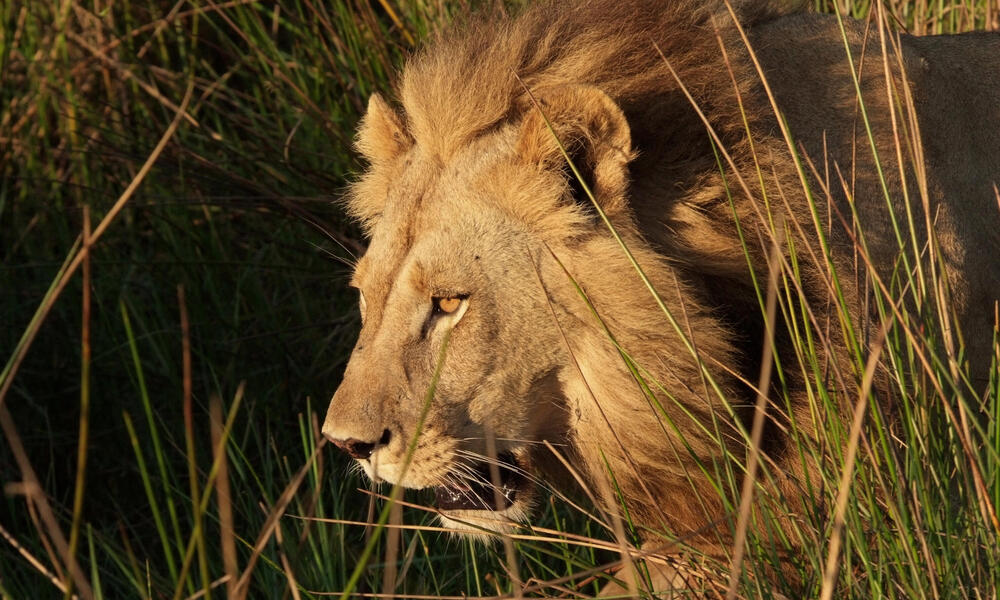 6. What's one item you never leave home without (or that came in handy on a particular trip)?
I never leave home without my Steripen . I call it my magic wand. When I'm in remote areas with sources of fresh (flowing) water, instead of carrying a filter, pump or iodine tablets I use my Steripen. The battery-operated Steripen emits ultraviolet light in order to eliminate any bacteria, viruses and protozoa to make water safe for drinking. They're slightly expensive, but super light and portable - I've used mine for years (swapping out the batteries, of course). When I use the Steripen in my blue Nalgene bottle at night, it glows a really great color!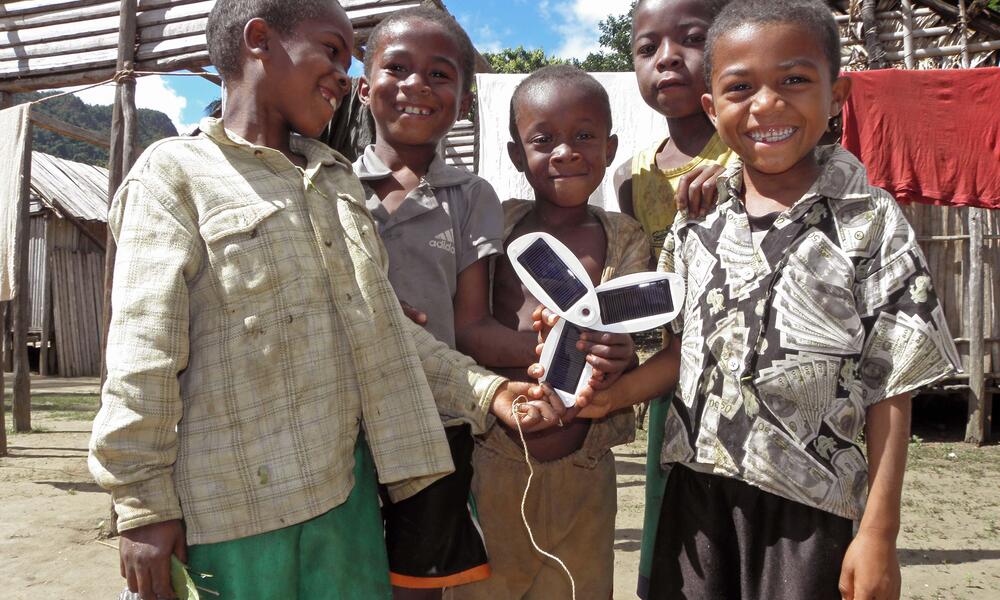 7. What's your best or most frequently used eco-friendly travel tip?
Inherently, travel (at least by road or air) is not very eco-friendly. Whenever I can, I try to offset the emissions associated with my trips by investing in conservation of forests by purchasing carbon credits. Previously, when I was a student with limited resources, I would offset my travel footprint by volunteering my time on projects that make a difference on a local level.