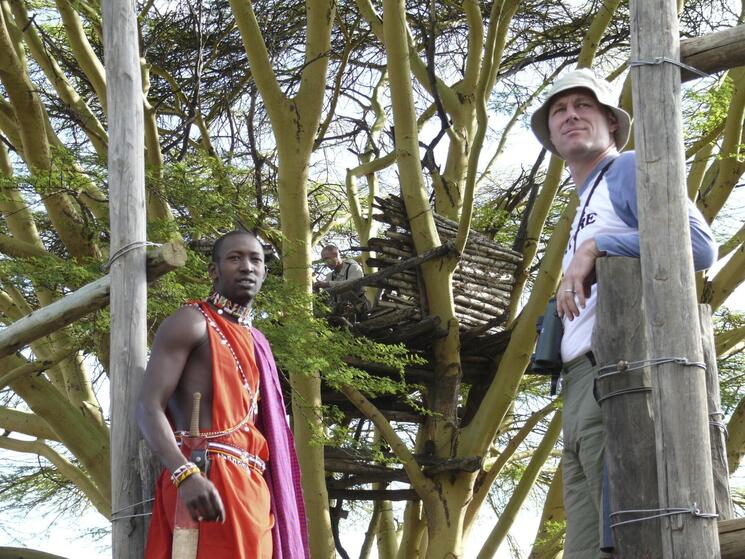 Date

: 14 May 2013

Author

: Jon Hoekstra
Welcome to my Conservation Science blog.
My name is Jon Hoekstra. I am the Chief Scientist for World Wildlife Fund.
Conservation and science are big broad fields, so this blog will be wide-ranging.
As a reader, you can expect an eclectic mix of news, reviews and opinion about nature, conservation, science and the environment. Postings will include:
• Commentary on environmental news
• Reviews of important or interesting scientific publications
• Essays about trends and emerging issues in conservation
• Exciting and amusing stories about nature
• Other stuff that catches my attention
I will frequently write about topics that are a big part of WWF's work such as quantifying the value of nature, evaluating the impact of conservation on people and nature, and adapting to climate change. I will also scan the horizon for fresh ideas and emergent issues that could become important for conservation.
All ideas and opinions expressed in this blog will be my own—none of my comments will set policy for WWF; nor will WWF dictate my comments. To be sure, I will share and celebrate WWF's conservation success stories because I am proud of the work that we do. But I will also ask hard questions about whether the world is doing enough for nature and for a sustainable future.
That sort of call-'em-like-I-see-'em perspective is in keeping with my responsibilities as Chief Scientist: to question assumptions, challenge conventional wisdom, and push for action based on evidence.
Like you, I am passionate about protecting the natural world, about saving wildlife and wild places, and about creating a sustainable future. We need science to do that—to understand how nature works and how our actions affect the natural world, to evaluate the outcomes of our actions so that our results match our intentions, and to develop and test innovative ways to make conservation happen bigger, better, faster.
I hope you will continue to follow this blog, and even participate in the conversation by following me on twitter @jon_hoekstra.