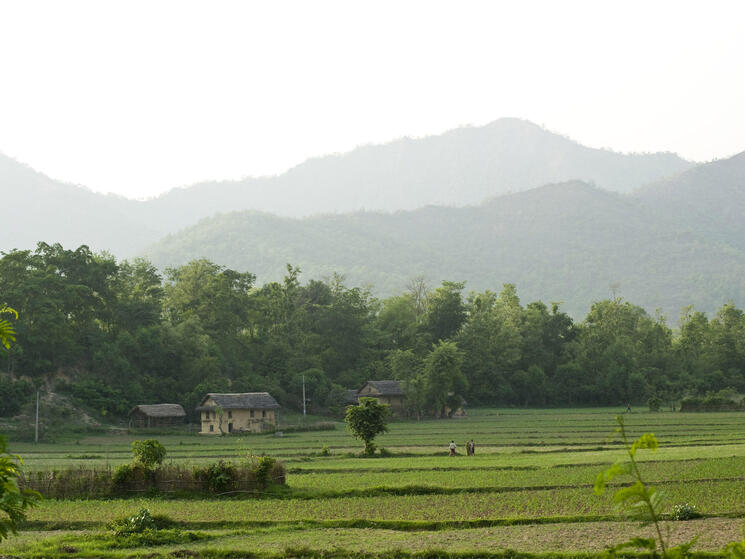 Date

: 23 November 2015

Author

: Joe Rozza, The Coca-Cola Company and Emily McKenzie, WWF
WWF and The Coca-Cola Company have been working together for nearly a decade on some of the world's most pressing conservation issues. Throughout our partnership, we have been focused on doing our part to conserve and enhance natural capital. We are heartened that the draft Natural Capital Protocol was launched for consultation today at the World Forum on Natural Capital in Edinburgh, Scotland.
The Protocol provides a standardized approach for businesses to measure and value their impacts and dependencies on natural capital. Fifty plus businesses – covering a range of geographies, sectors and applications – are currently testing the draft. The Coca-Cola Company, in partnership with WWF, is one of ten businesses testing the Protocol in depth and providing comprehensive feedback.
This is an exciting opportunity for WWF and The Coca-Cola Company to channel our partnership's work to value nature in decisions within a unique, global collaborative effort of the Natural Capital Coalition (Coalition). Restoring and enhancing natural capital is vital for business value, affecting sustainability performance, risk management, productivity and quality management. WWF and The Coca-Cola Company are pleased to be part of the Coalition's growing and diverse membership, including business, accountancy, consultancy, academia, civil society and government. And we believe that a coordinated, global action platform can accelerate progress in advancing the science, establishing the business case and transforming decisions.
There are a growing number of initiatives on natural capital. The plethora of activity can be confusing and makes it hard for business to know where and how to begin. The Natural Capital Protocol aims to address this barrier. It builds on the leading tools, guides, methods and techniques that exist to measure and value natural capital. It provides a standardized approach, based on four principles of relevance, rigor, reliability and consistency. This harmonization should provide the credibility and guidance needed for more businesses to integrate natural capital considerations in their decisions and strategy.
Coca-Cola, together with WWF, has already begun to test the Protocol. Our pilot is in the context of a project in Iowa's Cedar River Valley with WWF, the University of Minnesota, The Nature Conservancy, and DuPont Pioneer. In this project, we are working with partners to determine the location and type of best management practices for agriculture (such as no-till, cover crops and riparian buffers) that will yield the greatest production results and environmental benefits (such as reducing erosion and fertilizer run-off), at the lowest cost.
Piloting the Natural Capital Protocol step by step, in the context of our work in Iowa, is already generating new insights for integrating the value of nature in business decisions and public policy. The Cedar River Valley project is just one example of how Coca-Cola is integrating natural capital. This important approach is also a part of its Replenish and Source Water Protection programs, and its Sustainable Agriculture Guiding Principles.
WWF and Coca-Cola see great value in contributing best practice and learning from others as the Natural Capital Protocol is co-created. We aim to play our part in a unique collaborative effort to move to a world where business restores and enhances natural capital. We hope others across business and NGO sectors will join us.
The countdown began to the global launch of the Natural Capital Protocol on 6 July 2016. Find out more about how to join the Natural Capital Coalition.