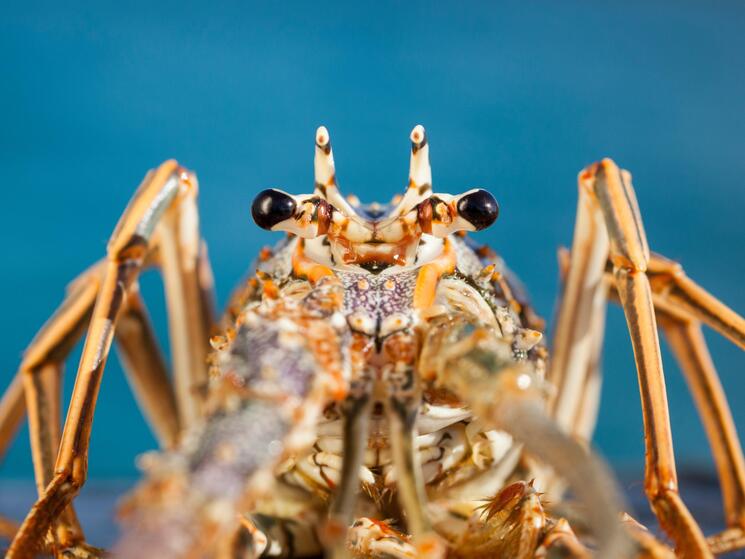 Date

: 07 August 2018

Author

: Wendy Goyert, Lead Specialist, Latin America Fisheries in Transition
On August 7, 2018, The Bahamas' spiny lobster fishery became the first Caribbean fishery to earn certification from the Marine Stewardship Council, the leading global standard for wild-caught seafood environmental performance.
Since 2009, World Wildlife Fund and The Nature Conservancy have collaborated with The Bahamas Marine Exporters Association, Bahamas Department of Marine Resources and fishermen to ensure the health of the spiny lobster stock, reduce the impact of fishing on the marine environment, and improve the overall management of the fishery.
With the certification, the lobster tails are now eligible to carry the MSC blue fish label, recognized by many consumers as a mark of products sourced with higher environmental standards.
To achieve certification, The Bahamas lobster fishery has been engaged in a Fishery Improvement Project (FIP), which provides a step-by-step approach to bring fishery management practices up to the MSC standard, which WWF suggests should be regarded as the minimum standard for environmental performance. Large seafood companies often provide critical support for FIPs by leveraging their buying power to boost FIP participation among fishermen and exporters, by engaging local government agencies to improve policy, and by providing financial support. Many large companies provided such support in The Bahamas, namely Costco Wholesale, Hilton Worldwide, Hyatt Corporation, The Kroger Co., SUPERVALU Inc., and Tequesta Bay Foods, Inc.
"FIPs are a really good tool to get fisheries to MSC certification. It lays out a series of steps with definable goals and a timetable," said Bill Mardon, seafood buyer for Costco. "And there is a reward at the end of the line: fisheries that can produce for many years to come."
With support from U.S. companies like Costco and Tequesta Bay, the FIP achieved several important goals to earn the MSC certification, including:
Conducting a peer-reviewed stock assessment and establishing a data collection and management system to monitor the health of the lobster stock;
Establishing a public forum for stakeholders to participate in the management of the lobster fishery;
Instituting a zero-tolerance policy for undersized lobster for The Bahamas Marine Exporters Association;
Analyzing the monitoring and control of illegal, unregulated and unreported fishing to ensure that the level of deterrence is appropriate for the fishery's value; and
Developing a lobster harvest strategy, a fishery management plan, and procedures to review the performance of the lobster fishery management.
"In order for us to have a healthy business model, we need healthy fisheries," added Rafael Bru, president of Tequesta Bay Foods. "It's sound business."
Spiny lobster is an important commercial species in The Bahamas. The $90 million Bahamian lobster industry employs about 9,000 fishers who cover a massive 45,000 square miles of ocean. More than 6 million pounds of spiny lobster tails are sold commercially each year. Capped at 5 million pounds, exports go primarily to the United States and Europe.
"We eagerly accept the MSC stamp of approval," said Mia Isaacs, president of The Bahamas Marine Exporters Association. "It's been a collaborative effort and we are thankful to all the stakeholders, especially the fishermen. As we continually improve our spiny lobster fishery, we aim for product of The Bahamas to become synonymous with strength, collaboration and sustainability. MSC certification is a proud accomplishment. Congratulations, Bahamas! We did it!"