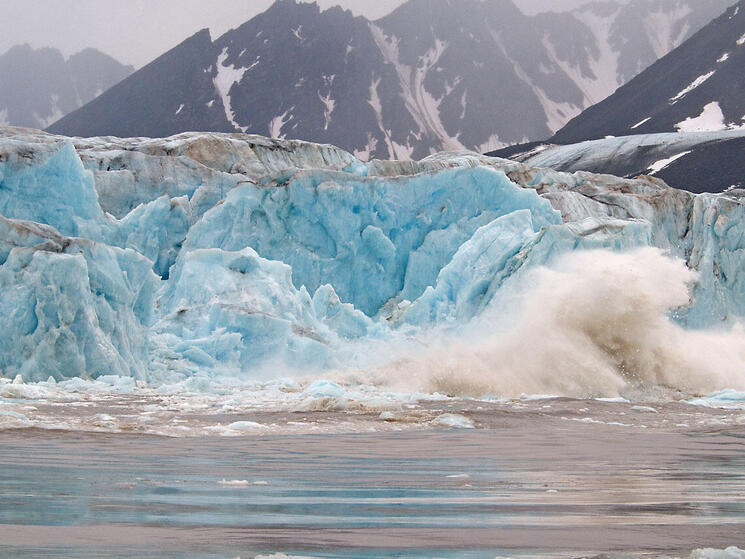 Date

: 11 June 2013

Author

: Marty Spitzer
WWF Report Makes the Business Case for Tackling Climate Change
Climate change is impacting each of us in profound ways. Intense storms, drought, heat waves, rising sea levels and warming oceans are becoming increasingly common. The world's species are struggling to adapt. Biodiversity is declining. Habitats are threatened. Governments are spending record amounts of taxpayer dollars to rebuild after extreme weather. American businesses are seeing unpredictable weather patterns, resource shortages and extreme weather threaten their growth and productivity, and as a result, their profits.
Without a change, it will only get worse. Last month, the National Oceanic and Atmospheric Administration reported that heat-trapping carbon dioxide in the atmosphere has topped 400 parts per million, the highest in recorded history. We're on a frightening trajectory to increase the global average temperature well over two degrees Celsius above pre-industrial levels, a threshold widely believed to mean long term, irreversible and disastrous effects for the planet.
Staying this course creates something we at WWF call "The Gigaton Gap." Put simply, it's the gap between the level of carbon emissions the U.S. corporate sector is likely to produce by 2020 and the level of emissions needed to get on a path that avoids crossing the two degree Celsius threshold. Closing this gap is essential to maintaining life as we know it.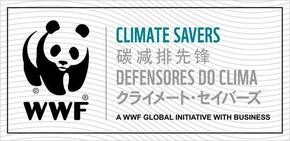 Let's be honest, most companies won't act without a business case for reducing emissions. But if we can prove that it's profitable, the world's biggest businesses and brands will use their influence, size and marketing muscle to leverage change at scale, innovating their way to a greener future.
I've seen firsthand the foundation for this business case. In 1999, WWF established Climate Savers, a program to partner with the world's largest companies to set and implement programs to reduce greenhouse gas emissions. Since then, 30 Climate Savers partners have reduced GHG emissions by over 100 million tons, the equivalent of taking 20 million cars off the road. They did this by driving new efficiencies in their operations, deploying new technologies and using renewable energy, among other strategies. Helping to conserve the planet is one motivator, but you can bet that hundreds of millions of combined cost savings is at the root of this trend. With all this success, our challenge ahead is to exponentially ramp up corporate action to the scale needed to address climate change.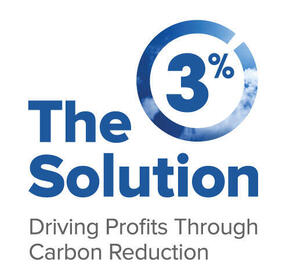 Next week, the business case for getting to scale and closing the Gigaton gap will get a shot in the arm. On Thursday, June 18, WWF and CDP will release The 3% Solution: Driving Profits Through Carbon Reduction – a groundbreaking study with analysis provided by McKinsey & Company that demonstrates how U.S. businesses can collectively reduce emissions by 3% annually and save hundreds of billions of dollars – up to $190 billion in 2020 alone. The report will guide businesses on where to invest resources to realize savings and the types of technologies needed. It will offer companies a new, portfolio approach to cutting carbon using today's best practices and a calculator to help set profitable 2020 carbon reduction goals.
The 3% Solution couldn't come at a better time. Executives are scrambling in board rooms around the country to minimize their contribution to climate change and become lean competitors.
Learn more and register for the June 18 webcast.
WWF CEO Carter Roberts will join Paul Simpson, CEO of CDP and Steven Swartz, a partner at McKinsey, in a webcast hosted by GreenBiz.com to shed new light onto this issue.
We're at a tipping point for the climate. The 3% Solution offers companies a unique opportunity to lead a new era of climate protection, where innovation, efficiency, new technologies and new ideas produce highly profitable returns and stave off the worst effects of climate change. Fortunately for us, where there's a business case, there's a way.
About the Author
Marty Spitzer is the Director for US Climate Policy at WWF. For over 15 years he has worked at the interface climate science, sustainability and business action, building bipartisan partnerships with industry, governments and non profit groups to create practical solutions to the climate crisis. He brings a broad perspective to the issues having previously served at USEPA, the White House, Congress and several think tanks and environmental organizations.