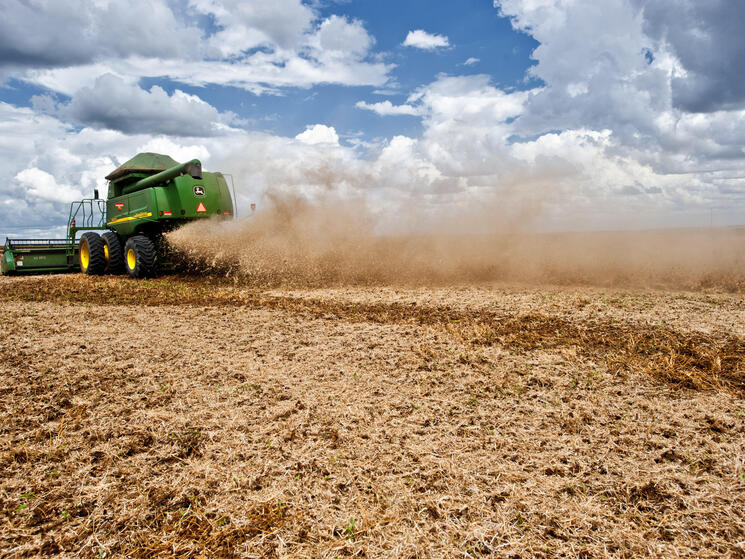 Date

: 04 November 2014

Author

: Rod Snyder, president, Field to Market
One of the most significant challenges facing this generation is how we provide food, fiber and fuel for 9 billion people across the globe by 2050, while conserving finite natural resources.
Finding science-based solutions to sustainable food production is a complex and difficult task, one that requires collaboration and cooperation among all of us. One of the key steps is defining the sustainability framework, definitions, indicators and metrics for sustainable agriculture and food systems that can measure our continuous progress.
A pivotal solution to the challenge of feeding the increasing world population is how we unite the supply chain in a proactive pursuit to encourage measured, science-based continuous improvement of growers. We need to be able to identify what works well, what is working even better and where we need to go.
Field to Market: The Alliance for Sustainable Agriculture is working to catalyze and promote environmental and productivity improvements by establishing goals and broadly applicable metrics to engage and enable stakeholders across the agricultural supply chain to promote sustainable outcomes.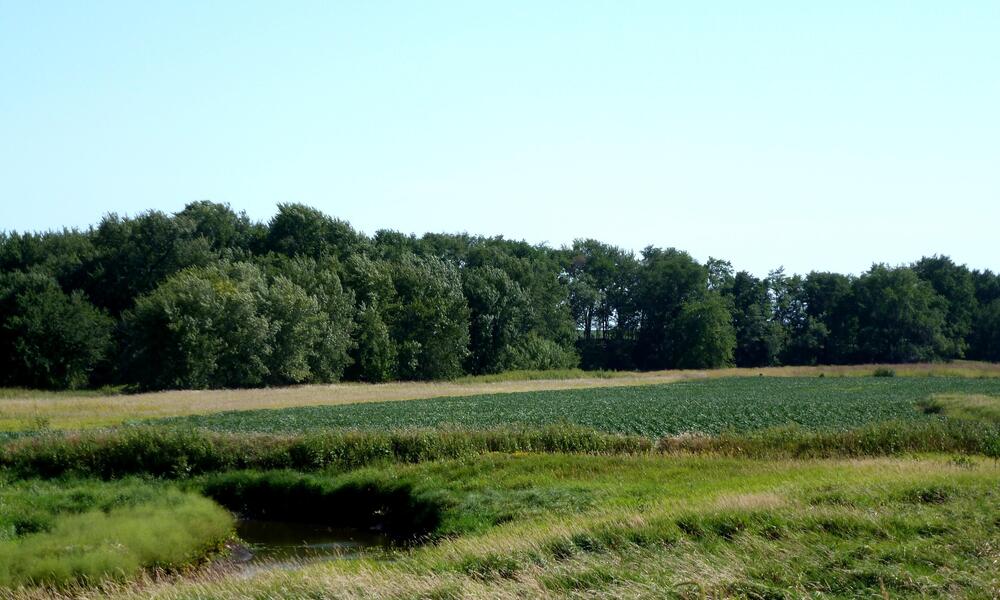 Farmers across the U.S. have already made great strides over the past several decades to create more efficient production systems. To continue to improve the sustainability of the food and agriculture sector, we need collaboration from growers; agribusiness; food, fiber, restaurant and retail companies; conservation groups; universities; and government around a common definition of sustainability and key metrics to measure progress.
Field to Market does just that in uniting nearly 60 members from all corners of the supply chain to offer U.S. growers the ability to assess field-scale performance against eight key sustainability indicators:
1. Land use
2. Soil erosion
3. Soil carbon
4. Irrigation water use
5. Water quality
6. Energy use
7. Greenhouse gas emissions
8. Biodiversity
The resulting Fieldprint enables growers to estimate their performance, test scenarios and compare their outcomes against local, state and national averages. Increasingly, we're seeing a growing interest from downstream companies to measure continuous improvement of on-farm practices and track regional outcomes using Field to Market metrics.
Working together through on-the-ground projects, growers and supply chain partners are helping to tell the story of sustainable food, fiber, and fuel production while identifying opportunities for continuous improvement. These supply chain partnerships are critical to enabling food and retail companies to deliver against their responsible sourcing commitments.
Over the past year, we've seen growing momentum from the food and retail sector uniting around the Field to Market program to support their sourcing goals:
Kellogg Company's commitment to responsibly source its top 10 ingredients and materials by 2020, utilizing Field to Market's metrics to measure continuous improvement of on-farm practices for commodities like corn in the U.S.
The Coca-Cola Company's commitment to rapidly expand the application of Field to Market's program and data-driven tool by launching major initiatives with two leading suppliers to quantify water use, energy use, greenhouse emissions and more, seeking to engage farmers representing 250,000 acres by the end of 2015, and by 2020, up to 1 million acres. This commitment equates to roughly 50% of the company's global corn supply, building upon the company's 2013 commitment to sustainably source key agricultural ingredients by 2020.
General Mills and Walmart's joint commitment to accelerate innovation in sustainable agriculture and double Field to Market's reach to 2.5 million acres by 2015, building upon General Mills' 2013 commitment to source 100% of its 10 priority ingredients by 2020.
These are just a few examples of the type of bold leadership and collaboration that is needed to accelerate innovation in America's agricultural sector and achieve the resource efficiency and resilience that is required to feed a rapidly growing global population.
About the Author:
Rod Snyder is the president of Field to Market, dedicated to leading a diverse alliance working to create opportunities across the agricultural supply chain for continuous improvements in productivity, environmental quality, and human well-being.
---
Editor's Note:
This blog is part of the Sustainable Food for the 21st Century project. This project launched by WWF and the Innovation Center for US Dairy as an interdisciplinary approach to identifying the strategic focus, visions, innovations, investments and economic drivers needed to achieve the goal of sustainable food production. We pose the question, "What do sustainable food and agricultural systems look like and how do we get there?" and invite guest responses. Please share your thoughts via comments, or tweet us @BalanceWWF using #21cFood.
---
The views expressed in this blog do not necessarily reflect those of WWF.