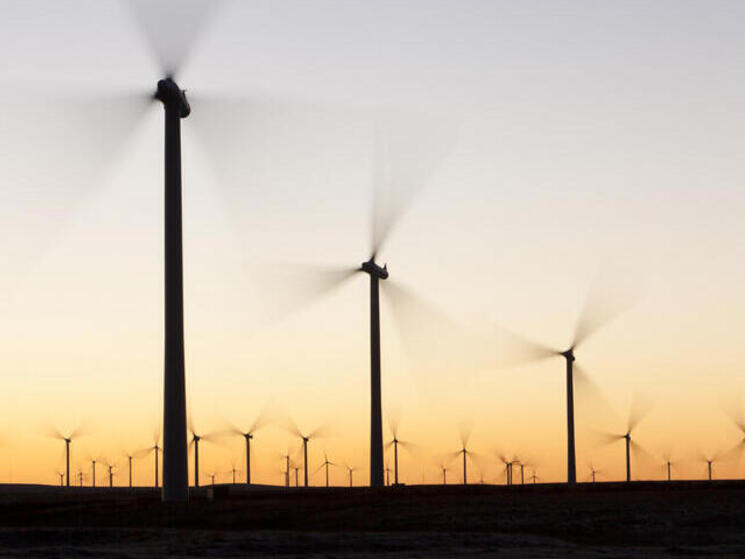 Date

: 15 October 2018

Author

: Shannon T. Carroll, Director, Global Environmental Sustainability, AT&T
In June, my colleagues at AT&T and I traveled to Laredo and took a 90-minute bus ride into the Texas countryside to join NextEra Energy Resources for a ground-breaking celebration at a new AT&T-backed wind energy center that is expected to generate 300 megawatts (MW) of clean, renewable energy. The energy generated by this project, along with another 520 MW from two other sites in Texas and one in Oklahoma, will save carbon equivalent to taking more than 530,000 vehicles off the road each year.
It was an exciting moment, but as the dust from our shovels cleared the air, we knew that we were just getting started.
As one of the world's largest companies, we know that how we source our energy is critical; our scale allows us to help enable a clean energy future. That's why, at the beginning of the year, we announced that we are going big to deliver renewable energy, support educational programs, help create jobs and support America's transition to a low-carbon economy.
How are we doing it?
It starts with one of the largest corporate renewable energy purchases in the United States. This year, we purchased 820 MW of wind energy between the sites in Laredo, Texas, and Oklahoma. These wind energy centers will also feature more than 200 wind turbines that use no water for power generation and will allow the land to remain in agricultural use.
While the benefits of renewable energy are clear, purchases of this size and scope are complex. AT&T worked hard on these agreements, and we have looked to groups like the Business Renewables Center and the Renewable Energy Buyers Alliance for their expertise in this space. We have also signed on to the Corporate Renewable Energy Buyers' Principles, a group led by World Wildlife Fund (WWF). These Principles helped serve as a guiding light as we navigated these important – and large – purchases.
This investment will also help to strengthen the renewable energy workforce. Wind turbine technician is one of the fastest growing jobs in the U.S. From 2016-2026, job growth is projected to be more than 96 percent. That is one of the reasons why we announced a $50,000 contribution to Texas State Technical College (TSTC) to create the AT&T Wind Energy Scholarship fund.
The fund provides financial assistance for students earning a TSTC wind energy degree or certificate, and is open exclusively to students from counties with AT&T-backed wind energy centers (Webb, Duval, Wilbarger and Hardeman Counties). NextEra Energy Resources has committed to interviewing graduates of the TSTC program for future wind technician positions, as they become available, as well as internship opportunities.
We could not be more excited about our renewable energy commitment; it is a key component of our 10x Carbon Reduction Goal and is part of our larger commitment to the environment. We look forward to the road ahead.
Learn more about AT&T's commitment at: www.att.com/renewable-energy
___________________________________________________________________________________________________
The views expressed in this blog do not necessarily reflect those of WWF.