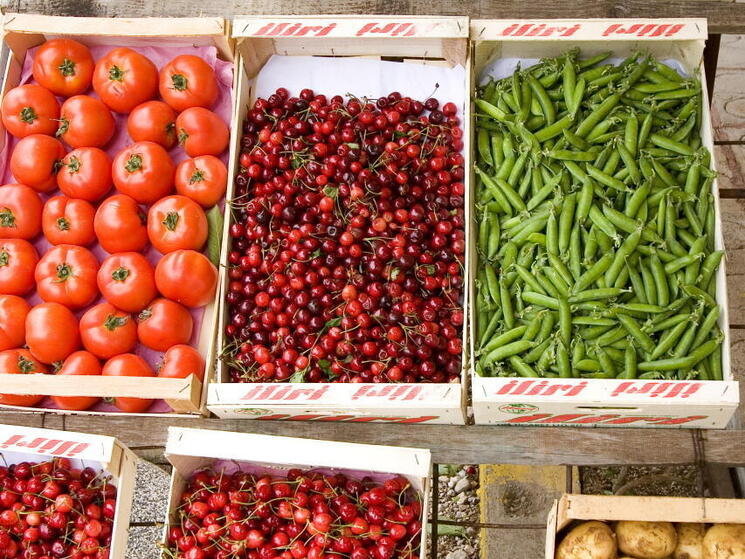 Date

: 20 February 2018

Author

: Pete Pearson, Director of Food Waste
GreenBiz is one of my favorite forums for professionals to gather and exchange ideas on sustainable business. It's part modern grocery store, where one is immediately overwhelmed by the depth and quantity of amazing thinkers and presentations. It's also part comradery, where you can reconnect with colleagues to salute the successes and lament in the failures of our work. I was invited to join an amazing panel talking about Cultivating Change in the Food System, from Farm to Fork. Food loss and waste has become a very hot issue, and for good reason. In terms of sustainably managing a planet, it is astounding to think we allocate the largest portion of our resources (e.g. energy, water, land) to producing food and risk the loss of all remaining habitat and biodiversity, just so we can waste one-third of it in the process. Finding a balance between nature and agriculture is one of the biggest issues of our time.
This year, as I arrived into Phoenix at the beautiful JW Marriott Desert Ridge Resort and Spa, I was immediately intrigued to learn more about how they were making this a zero-waste event in collaboration with GreenBiz. Specifically, how they were working to prevent, donate and divert food waste.
In November 2017, WWF and the AHLA, with support from The Rockefeller Foundation launched a new platform called HotelKitchen.org. The goal of this platform is to accelerate action within the hospitality sector, not just solve the problem of food waste. This can only be done if hotels and conference centers across the country (and globe) make the decision to run their operations a little differently.
I decided to put together a very quick video blog while I was attending GreenBiz, and self-publish an interview with the Executive Chef, Ryan Lamkin, at the Desert Ridge Resort and Spa. What I found was quite refreshing and frankly what is needed. Changing human behavior and re-aligning our norms and irrational expectations is a great recipe for accelerating the change. Kudos to the GreenBiz team, Chef Ryan and the new culture he's building in one small corner of the world. Don't stop, Chef. And to the rest of us, let's keep lighting more small fires of change.