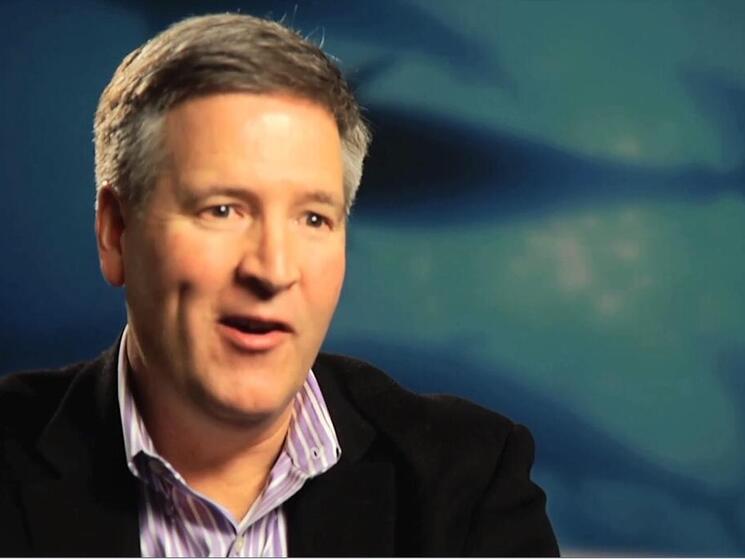 In the second installment of our Balancing Act interview series with corporate sustainability leaders, we asked Steve Peterson, director of sourcing and sustainability at General Mills to discuss how integrating sustainability into their business has changed the company, the industry, and how they are impacted by and responding to environmental issues like resource scarcity.
Recognizing that much of their impact and influence is beyond the four walls of the company's operation, WWF and General Mills have been working together for several years to integrate sustainability into the company's supply chain. This includes conducting a supply risk analysis of the company's agricultural sourcing and a water risk assessment. These assessments are informing strategies to responsibly source key commodities like sugar cane, and to advance water stewardship across the company's value chain.
Today General Mills made a landmark announcement to sustainably source 100 percent of its 10 priority ingredients by 2020. These ingredients represent 50 percent of General Mills' total raw material purchases.
By understanding their environmental impact and committing to sustainable sourcing, General Mills is ensuring that their company – and the ingredients it depends on – will be available to future generations.
Q&A with Steve Peterson, Director of Sourcing and Sustainability, General Mills
Q: How would you articulate the business case for sustainability?
A: I think that sustainability for us, and for all companies, has created value in several ways. First, it reminds all of us to think about where our food comes from. In addition, in sourcing, when you get closer to the source, you get smarter. And that unlocks value. Then the third is creating growth. Our sustainability mission is to protect and conserve the resources on which the company depends.
Q: Is resource scarcity an issue that General Mills is addressing now?
A: Food companies became accustomed to very plentiful supplies-it was never really questioned-and stable pricing. What's happened in the last five years is that there's been a sea change. And the way that markets signal raw material shortages is through price volatility. That has been, quite frankly, the best way for us to get General Mills' stakeholders serious about this. They've seen it-it's not just a hypothesis. It's actually become very real in the last number of years.
Our most iconic brand is Cheerios. And, what do we need to make Cheerios? We need oats. Beyond its health profile, oats is a crop with many sustainable attributes, such as using less herbicide, pesticide, insecticide and fertilizer than other major crops, and having a natural ability to improve soil health.
General Mills feels so strongly about making sure that oats remain a sustainable and quality crop that in 2009, the company funded a USDA initiative to promote public research on oats in order to produce a natural genetic "road map" for the crop. (See more here). So, we're doing all that we can to be a catalyst for a global breeding program on oats to make that a sustainable crop.
Q: How long has General Mills been active in sustainability issues?
A: In 2005, we began as most companies do – working within our own four walls. So, we established targets to reduce the environmental footprint within our own factories, working on water, energy, waste, and greenhouse gas, and have made great progress there.
Being a farm kid from Minnesota, the game is fish where the fish are. Really, the sustainability game is upstream from us. Two-thirds of our total product carbon footprint resides upstream with our suppliers within our packaging ingredients suppliers and, primarily, within agriculture. Ninety-nine percent of our water footprint resides there. That's why our focus in the next couple of years is around supplier sustainability and sourcing sustainability.
Q: What opportunities are there?
A: One, I think that the human population is becoming increasingly aware that sustainability is not a fad, but it is a true trend. But, we need to articulate the science in a way that is simple and understandable to the lay person. I think that there is an urgency to do this.
I really think that, a key to this is with the farmers. As you know, I actually own a farm in Minnesota and I believe, on my own farm, or with any farmer I speak to, that to be more sustainable means that they're more profitable. And that is what we're proving with our pilots today within the field to market framework on wheat and oats in Canada and soon, sugar beets within the United States. So I am encouraged that that value proposition is there for growers. And so there is a self-serving interest around sustainability that will ultimately make it sustainable.
Q: What advice would give to companies just starting out on their sustainability journey?
A: First, I think you have to start within your own four walls, as we did. I think it's very tangible to understand the footprint within your own factories, because there is a pretty strong payback. We've saved tens of millions of dollars by reducing our environmental footprint since 2005 - that's pretty compelling. Second, as you evolve, it's helpful to understand what the entire footprint is of your product line.
That will tell you about the "hot spots," where opportunities are. I think for most food companies, they'll find that is upstream with their suppliers. Third step is then to convince your internal stakeholders that working with your suppliers is going to be linked to your own future. Fourth, you need the right expertise. You need somebody who understands agriculture and understands sustainability.
Lastly, it's constancy of purpose. For example, we have three primary strategies around sourcing and sustainability that we've established in the last two years. I think we are going to be on those same three workstreams for the next ten years. So, just don't talk, but do it. Use your influence to make meaningful change and then invite others along on the journey with you. So, it's not about being prideful. It's about learning by doing, not learning by talking.