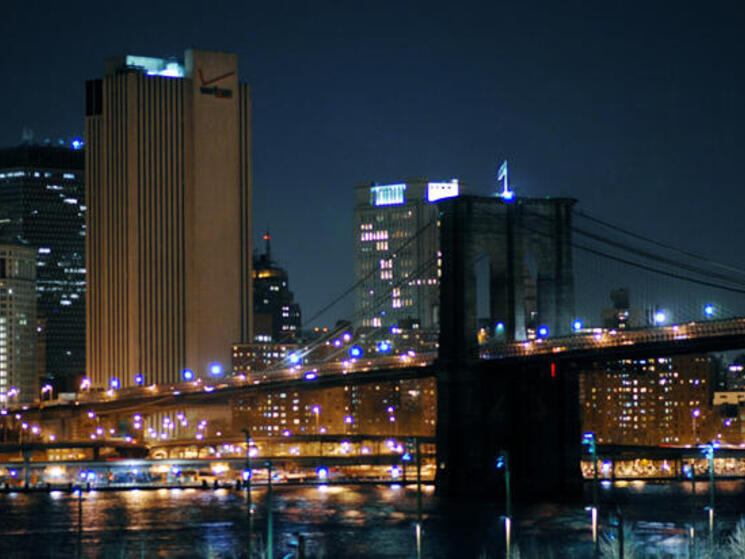 Date

: 18 March 2016

Author

: Jim Gowen, Verizon
On Saturday, March 19, our employees around the globe will join the Earth Hour movement. Starting at 8:30 p.m., we have pledged to turn off lights for one hour at over 760 Verizon buildings – over 38 million square feet – and thousands of Verizon employee homes around the world, helping to raise energy-efficiency awareness and promote sustainable living.
Earth Hour, which began in 2007 in Sydney, Australia, has grown into a global event with millions of participants in over 170 countries and territories. Supporters participate by switching off non-essential lights for one hour as a symbolic show of concern for the environment.
Earth Hour provides each of us with a chance to not only act as greener citizens, but to influence others to live greener lives. With Verizon Green Team members located across the globe, we are motivated and mobilizing for our seventh straight year to work green and live green in honor of Earth Hour and every hour.
We are encouraging our employees to participate in Earth Hour. We will plant a tree for each Verizon employee that pledges to participate from home (up to 10,000 trees). The Earth Hour initiative will help us reach our commitment to plant 50,000 trees this year through our environmental programs. In addition, for each participating Verizon building, up to 2,000, we will make a donation to WWF for endangered species habitat preservation.
Last year, Verizon planted 2,000 trees and symbolically adopted 50 chimpanzees to honor our nearly 7,000 employees who participated in Earth Hour. Verizon also darkened lights and signs in nearly 500 buildings in 38 countries and territories around the world totaling approximately 25 million square feet of real estate.
Throughout the year, we work diligently to reduce our environmental impact. In fact, since 2009 Verizon has reduced its carbon intensity by more than 40%, which is well on our way to our goal of a 50% reduction by 2020. With investments in green energy, community recycling rallies, conservation of energy, paper, and water as well as our supplier engagement - Verizon is committed EVERY hour to doing our part.