Celebrating Women in Sustainability
Date

: 08 March 2021

Author

: Sheila Bonini, Senior Vice President, Private Sector Engagement, WWF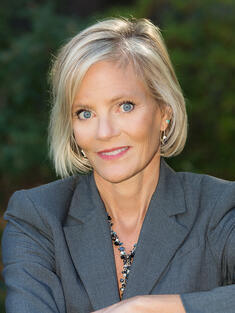 In 1911, on the first International Women's Day, more than one million women and men took to the streets to campaign for women's rights to work, vote, be trained, hold public office, and end discrimination.
This year, as we mark the 110th anniversary of International Women's Day, we celebrate the social, economic, cultural, and political achievements of women around the world—and must take stock of how far we have come.
I lead private sector engagement at World Wildlife Fund (WWF), overseeing a broad portfolio of corporate partnerships that support the organization's conservation mission. We partner with more than 100 companies —including some of the world's leading corporations— to embed sustainability across their business, mobilize conservation investments, inspire employees to champion conservation at work and at home, and drive consumers toward greener choices.
As a global conservation organization, WWF works in 100 countries to support people and nature. We strongly believe our diversity is our strength and are committed to upholding the rights of women and communities, both within the United States and around the world.
I feel very fortunate to have to have built a career around my passion for the environment. Prior to WWF, I was the CEO of The Sustainability Consortium (TSC), a global organization focused on making consumer products more sustainable. I also spent more than 15 years in management consulting, focusing primarily on sustainability.
Throughout my education and career, I have found myself in spaces that were traditionally male-dominated. I was one of only a few women in the Applied Mathematics major at Harvard University, and often one of the few women in the room when working in the corporate world. This gender disparity only reaffirmed my belief that broad systemic change was needed and deepened my resolve to drive change, working on various initiatives to help attract and retain talented women.
I am thrilled to now work in an organization where a good half of my executive colleagues are women, as are a number of my counterparts in business. Between 2017 and 2020, 43 top environmental foundations and NGOs (including WWF) reported measurable increases in the number of women on staff, among senior staff, and on their board—an upward trend that will likely continue in the coming years. Though our efforts to close the gender gap are still ongoing, I find myself both heartened and inspired by the progress we have made in this field.
Over the next week, WWF will host eight blog posts on our Sustainability Works platform, authored by female leaders from across our partner companies, that are among the most influential players in the sustainability sphere.
These posts will highlight the victories these leaders wrought, the challenges they overcame, and their hopes for the next generation of sustainability champions.

Next in the series: