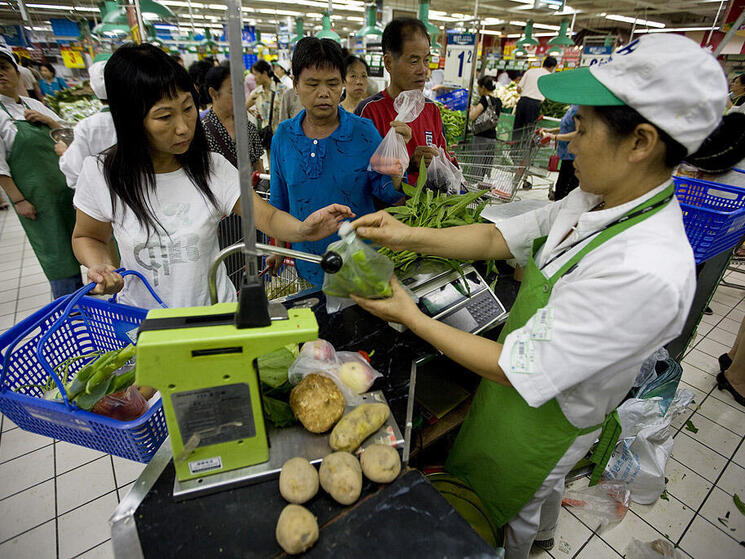 Date

: 12 April 2016

Author

: Richard Holland, Director, Market Transformation Initiative, WWF International
With a population of over 1.3 billion, and an increasingly affluent and growing middle class, China has become the world's second largest consumer market with household expenditure growing from around US $554 billion in 2000 to over US $3.4 trillion in 2014, according to the World Bank.
The direction that Chinese consumption takes over the coming decades will have profound implications for the achievement of the UN's Sustainable Development Goals (SDGs). Agreed in September last year across a range of global challenges, Goal 12 is especially pertinent: focused on Sustainable Production and Consumption, it aims to balance humanity's footprint with the goods and services the Earth can sustain.
China's consumption ought to be a priority for the world's leading brands, retailers and key decision-makers coming together at the World Retail Congress taking place in Dubai from 12-14th April. Beyond sustainability, businesses are hoping to tap into emerging high-value markets, not just in China but also in other rapidly growing economies such as India, Indonesia and Brazil. And for our future well-being as well as the health of the planet, it should matter to us all whether consumers in these countries are able to choose greener products to meet their needs for food, clothing and household goods.
The 'China Sustainable Retail Roundtable' established three years ago by WWF and the China Chain Store & Franchise Association takes a forward-looking approach to this opportunity. Members of the Roundtable already include China's largest supermarket chains China Resources Vanguard, and Taiwan-based hypermarket giant RT-Mart, as well as the Chinese branches of well-known multinationals such as Walmart, Carrefour, METRO, AEON, H&M and IKEA. Together they represent more than 12,000 stores and more than RMB580 billion ($91 billion) retail sales value.
The Roundtable aims to share better purchasing policies among its members, promote the uptake of certified key commodities (e.g., Marine Stewardship Council/Aquaculture Stewardship Council seafood, Forest Stewardship Council wood) by their suppliers, and guide consumers to think, buy and live more sustainably – a valuable and necessary complement to action being taken by Chinese policymakers.
One project the Roundtable has helped establish is China´s annual 'Sustainable Consumption Week' which is run together with the United Nations Environment Program and the UN-China Sustainable Consumption Partnership. The week provides a platform for retailers and brands to raise consumer awareness and to make it easier for them to choose measurably greener products at reasonable prices. Now in its fourth year, the 2015 week last August featured action on sustainable seafood, packaging, and on energy saving in 600 outlets in 93 cities. We need to see more similar initiatives.
Ensuring Chinese consumers have more sustainable options is a task to which leading retailers and brands are uniquely suited due to their marketing prowess and vast outreach. While overcoming the challenges and pursuing the business opportunities, we should also remind ourselves of the costs and consequences of China and its consumers not going green.