Date

: 15 May 2018

Author

: David Eichberg, HP Inc.'s Global Initiatives Lead for Sustainability and Social Innovation
This week, members of World Wildlife Fund's Climate Savers program are meeting in Washington, DC. Representatives from eight countries and nearly 20 major companies are attending the summit, discussing topics including science-based target setting, improving renewable energy access, and encouraging industries and governments to take more ambitious climate action. David Eichberg, HP Inc.'s Global Initiatives Lead for Sustainability and Social Innovation, shared why climate targets are a priority for HP Inc.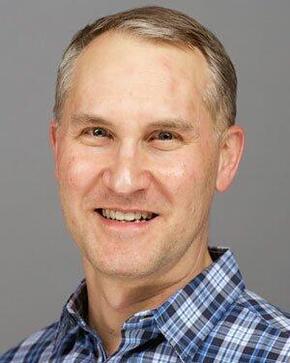 Why does HP care about reducing carbon emissions?

Climate change is one of the most significant and urgent issues facing business and society today. At HP, we see the need to act as our responsibility and vital to the longevity of our business. We support the Paris Climate Agreement and the global efforts to address climate change. We are working to ensure our business is resilient, innovating to mitigate the effects of climate change and adapting to an evolving global business and regulatory environment that supports our customers, partners and employees. This includes setting ambitious greenhouse gas emission targets across our entire value chain—operations, supply chain and products.
What climate goals has HP been focused on, and what are you doing to reach them?

We take a value-chain approach to addressing our carbon emissions impacts, setting climate goals for our global operations, supply chain and product portfolio. HP set a target to reduce the GHG emissions from our global operations by 25 percent by 2025, compared to 2015. We also set goals to reduce GHG emissions intensity of HP's product portfolio by 25 percent by 2020, compared to 2010, and to reduce first-tier production supplier and product transportation-related GHG emissions intensity by 10 percent by 2025, compared to 2015. Confirming the rigor of our goal-setting process, HP was one of the first 60 companies to have its greenhouse gas emission reduction targets approved by the Science Based Targets Initiative. To reach our targets, we are shifting toward more resource- and energy-efficient products, and understanding and reducing supplier GHG emissions through stringent management and transparency requirements, goal-setting, supplier collaboration, and incentives for ongoing performance improvement. In our operations, we are improving energy efficiency and reducing carbon emissions through behavioral or management changes, technology improvements and increasing our use of low-carbon, renewable energy, like solar and wind power.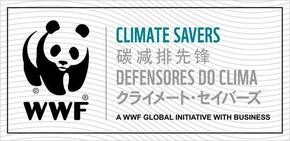 How has working with World Wildlife Fund helped HP reach its climate goals?

HP worked with WWF specialists to develop a science-based target for Scope 1 and Scope 2 GHG emissions and a supply chain GHG emissions intensity reduction goal for Scope 3 emissions. To support our suppliers' efforts and our goals, HP worked with WWF and other NGOs to implement the Energy Efficiency Program (EEP) in China and Southeast Asia. The EEP helps participating suppliers reduce energy use, GHG emissions and costs by promoting energy efficiency programs and best practices and developing energy saving action plans targeting local efficiency improvements. Since 2010, more than 200 first-tier and sub-tier supplier sites have joined and benefited from EEP. To date, participants have saved a cumulative $73 million and more than 576 million kWh of electricity, contributing to the prevention of more than 940,000 tonnes of CO2e emissions from product manufacturing and transportation.

What actions would you like to see your industry adopt to curb climate change?
We believe there are two critical actions our industry must take immediately to help limit global warming to less than 2 degrees Celsius. First, we need to accelerate the adoption of renewable energy. As digitization expands across the globe, demand for energy is growing exponentially. As an industry, we must collectively shift from GHG-emitting fuels to low-carbon, renewable sources to both responsibly and adequately meet this demand. Second, we must promote the adoption of circular economy product design and business models. As an industry, it's incumbent on us to use less and keep products and materials in their highest state of use for as long as possible. This includes making products that are less resource intensive, longer lasting, and easier to repair and recycle—as well as making products with recycled materials and shifting to service-based business models. We're excited by the potential of new digital technologies, like IoT and 3D print, that are enabling revolutionary shifts in production and consumption that can dramatically reduce costs, waste and emissions across product lifecycles and global supply chains. By taking these actions together, we will make the 4th Industrial Revolution a Sustainability Revolution.
What advice do you have for companies just starting their climate journeys?

Both at the start and consistently along the journey, it is essential to identify the risk and opportunities that climate change presents to your business, and to put those into business terms so leadership can understand and act. Consider the impacts and costs that physical risks, like global temperature increases, changing precipitation patterns, rising sea levels, and more frequent and intense extreme weather events (recall the 2017 Atlantic hurricane season, for example), will have on your business and customers. But beyond physical risks, consider policy risks like cap and trade or a climate tax, and energy or fuel efficiency regulations, market risks such as shifting customer preferences and behaviors, and technology risks like misplaced investments or transition costs in energy sourcing or generation. Climate action can also present opportunities throughout your business and value chain, such as greater resource efficiency and product and service innovation. And, importantly, remember to look at both climate risks and opportunities through the lens of various stakeholder expectations—especially customers and investors—and the aspects of your business that can be leveraged, protected, or enhanced by adopting and pursuing climate action.