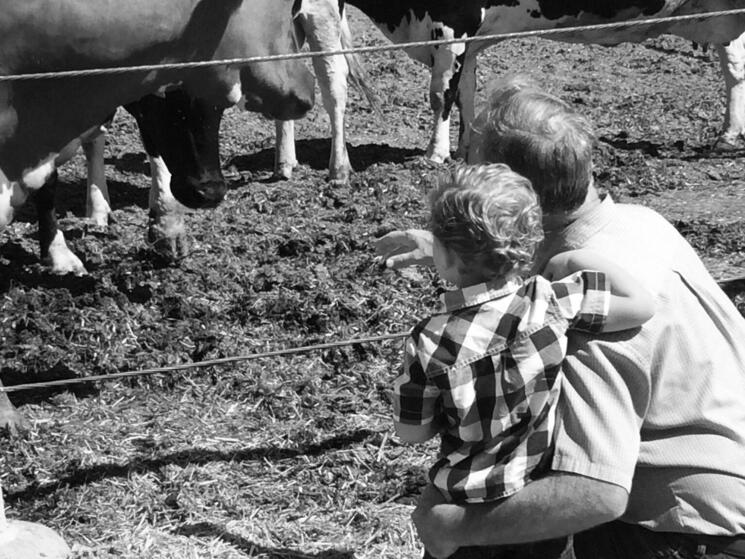 With a passion for animal care and advancing innovative ideas, owner Steve Maddox aims to do more than discover and test new solutions — he shares his experiences with other farmers so that they may find similar success.
Through early adoption of technologies, the Maddox family has moved the needle in terms of animal care, dairy sustainability and overall environmental health — all while also ensuring financial stability for future generations.
Best Practices
The Maddox family installed a 1-megawatt solar power generator in 2012. Currently generating enough electricity to cover 80 percent of electricity demand, the project is on track to meet its three-year return on investment.
The solar project reduced grid-based energy use from 2,197,301 kilowatt hours (kWh) annually to solar-based 2,101,924 kWh annually. This represents a 95.6 percent reduction in carbon-intensive grid power from a renewable source.
Maddox Dairy added high-efficiency, variable-speed pumps and mixing boxes to blend irrigation water with manure water using gravity instead of mechanical blending. This innovation allowed for greater efficiency irrigation, both in time and uniform distribution.
The irrigation technology decreased the number of pumps used to move irrigation water across fields, contributed to more uniform distribution of nutrients and reduced commercial fertilizer purchases. By distributing the nutrients in a more uniform manner, the Maddox family also was able to increase the amount of land mass on which to use the blended water, improving crop production.