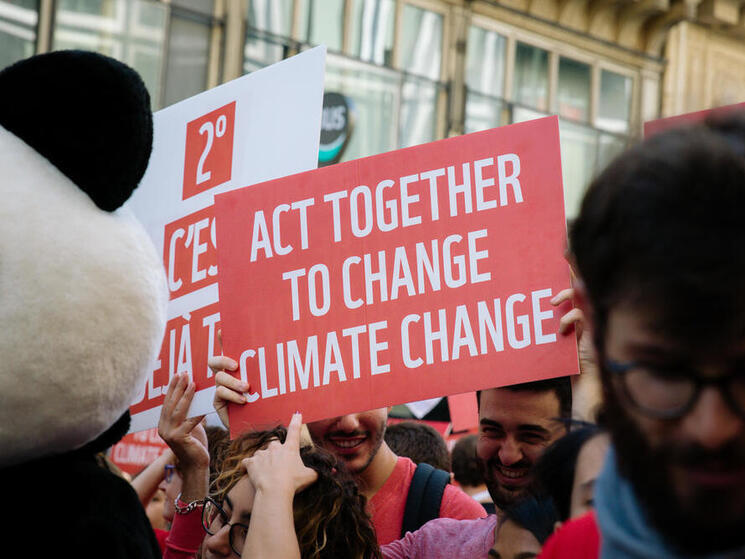 Date

: 19 September 2019

Author

: Sheila Bonini, Senior Vice President, Private Sector Engagement
The climate crisis is the defining environmental issue of our time – and the greatest threat to WWF's global conservation efforts.
It's been three years since the landmark Paris Agreement. We are now facing the true test of whether countries take action to ensure global emissions peak by 2020 and commit to setting science-based climate commitments every five years after that to slow and adapt to climate change.
While there's been some progress - U.S. emissions trended downwards in recent years in part due to state, city, and business actions and more companies than ever are setting Science Based Targets - it's clear that more must be done. The climate has already increased by 1 degree from pre-industrial levels and we need to pick up the pace of change to achieve a 2 degree future, let alone the 1.5 degree pathway needed to avoid the extreme impacts of climate change.
Every September, heads of state, activists and business executives meet in New York for the annual UN General Assembly meetings and Climate Week to share ideas and champion progress. This year, the world is coming together at the UN Secretary General's Climate Action Summit to spur ambitious climate action by all parts of society.
WWF will be leading the charge in advocating for a 1.5 C degree future - a zero carbon inclusive economy that provides wellbeing for all, is powered by renewable energy and is sustained by nature.
We're mobilizing our activists as part of the Climate March, advocating for climate policies with government leaders, and co-chairing the Ambition Advisory Group, a working group that is actively shaping Summit workstreams to ensure the event collectively raises global action at a necessary scale.
WWF will also spend the week engaging business in a dialogue around how to set commitments into action. As part of these efforts, WWF is hosting events on climate resilience, grasslands and other nature-based solutions, deforestation-free supply chains, and more. To learn more about WWF events and to register, please go to WWFEventsDuringUNGA.eventbrite.com.
Throughout the week, we will share our insights about this important gathering. This moment requires a transformational movement, with everyone at the table, and we hope you will join us.