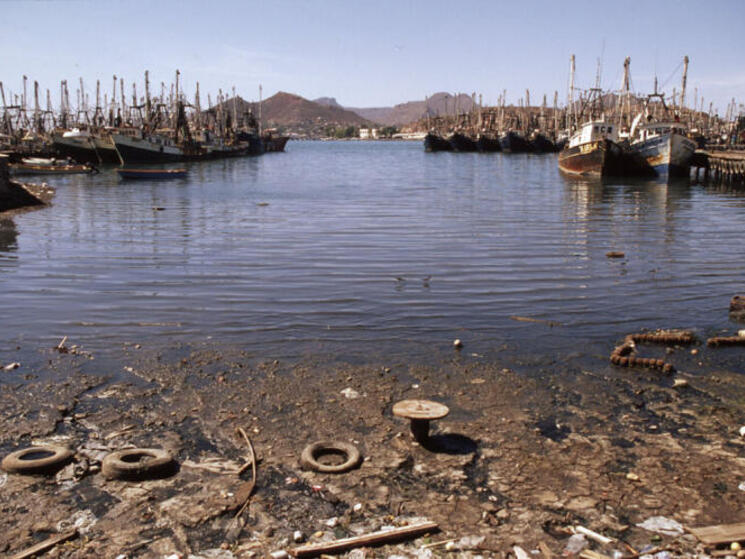 Date

: 05 June 2018

Author

: Michele Kuruc, Vice President of Oceans Policy
Pop culture is beginning to give illegal, unreported and unregulated (IUU) fishing the exposure it needs, and it's a prime opportunity for businesses to step up to help create a transparent seafood supply chain.

For more than 30 years I have worked on IUU-related issues, topics usually kept within the confines of policy briefs and white papers. The audiences vary, but it continually revolves around the same areas of focus. So it piqued my interest when I discovered the age-old method of good storytelling via an action-packed documentary thriller was being used to mainstream this issue for an audience that normally wouldn't give IUU a second thought.
The film Chasing the Thunder gives IUU the exposure it needs.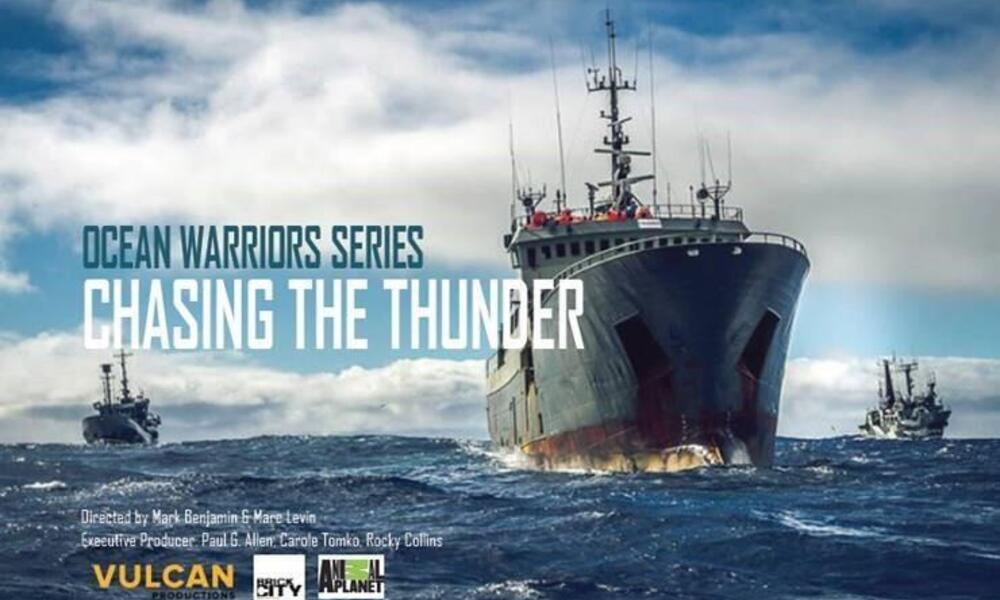 Producers of the film centered their story around a 110-day, 10,000-mile long chase of an illegal fishing vessel, the Thunder, that plays out as if the bad guys might get away. Spoiler Alert: They don't. It's a harrowing tale of citizen activists determined to confront a notorious illegal fishing ship and not let it escape justice, no matter how extreme its tactics. It's also a prime entry point into a conversation with public and private sector leaders about the problem of IUU.
This serious matter is one shared by communities, businesses and governments. It threatens company reputations, stable supply chains, secure food supplies and economic success. It is conservatively estimated that illegal fishing robs the market of $34.6 billion dollars every year. But the actual total figure is certainly much higher. The Thunder alone was estimated to have made more than $60 million in profits over its decade-long spree. The good news is, total seafood trade is $140 billion, and that means many companies out there are operating legitimately. These companies implement best business practices, care about their environmental footprint and comply with the laws. They also realize that unless they source seafood sustainably, the future of their businesses and the entire industry may be at risk.
Given what's at stake, these businesses need to step up and take a leadership role in the search for, and implementation of, solutions to combat IUU. As government agencies improve regulations, businesses will need to be implementers. Companies can be advocates for better policy and develop systems that are realistic and workable in their own environments. And, because many companies source their products from across the globe, they have an excellent perspective on opportunities for the alignment of solutions across different jurisdictions. That's a win for everyone.
One solution ready for scaling up right now is for businesses to help stop black-market trade of illicit catches through the new US import rules, which came into effect January 1, 2018. The new program, NOAA's Seafood Import Monitoring Program (SIMP), is an important step and is now being enforced by the US government.
To make SIMP a success, we need companies to step up. It's a given that companies must comply with the new rules, but, they can go a few steps further:
Acknowledge the value of traceability and promote it.
Help customers understand the value of sustainability.
Support funding for implementation and enforcement of SIMP and similar legal fishing policies.
Support development of new tools to help exporting countries comply with the rules.
Work with overseas suppliers to ensure they understand what to do.
In the end, the Thunder was scuttled by its captain, the owner and captain were convicted and fined millions of dollars, and the captain served some prison time. Still, it represents a minority in the seafood industry, such actions lead to significant damage. This vessel had been part of a six-vessel fleet and has been poaching for more than ten years.
The film leaves the sense that the high seas of today can be a bit like the past, our vision of the wild, wild west – vast, lawless and uncontrolled. That's the void responsible business can help fill by being vocal about programs that are needed to stop the unfair behaviors that many get away with out at sea, where patrolling is difficult. It can be done, and here's how:
Support better regulation in international fora, including use of monitoring technologies and more details about catches.
Don't perpetuate loopholes; have all species included in SIMP.
Install electronic monitoring systems on vessels.
Don't protect the bad guys: cones of silence aren't helping the responsible actors.
Be sure your supply chain isn't running on forced labor.
Understand that IUU fishing will require a suite of tools: some high-tech, some regulatory and some just plain old common sense.
Just as the Thunder closed its net around millions of dollars' worth of illegally caught toothfish, leadership from industry can help tighten the net around the black-market trade that steals from coastal communities and legitimate businesses. Most businesses would never contemplate skirting the law so brazenly, but that's no longer enough to be considered good, responsible business. Seafood companies – fleets, processors, importers, exporters – all have an opportunity to demonstrate the kind of leadership that will really put the squeeze on organized networks profiting from ocean crimes, like illegal fishing, thus helping to advance the journey to seafood sustainability.