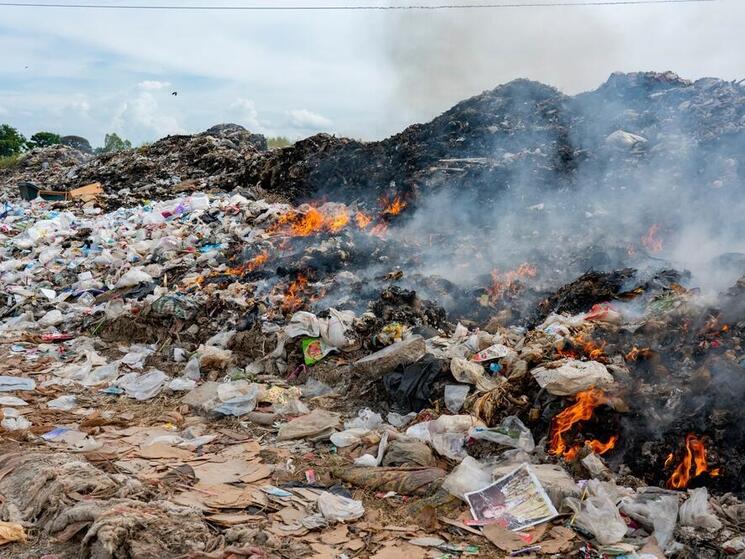 Date

: 20 November 2023

Author

: Erin Simon, Vice President and Head of Plastic Waste & Business
I traveled to Nairobi this past week, where representatives from nearly every country in the world gathered to continue the negotiations on the UN Global Treaty to End Plastic Pollution, a landmark blueprint for ensuring that plastic never contaminates the places we love most. Walking into the headquarters of the UN Environment Programme, I felt nothing but hope and optimism. Through the ups and downs of this once-in-a-lifetime opportunity I knew we might have a long week ahead of us but my faith in the UN process to work was still very much intact.
The third session of the Intergovernmental Negotiating Committee (INC-3) was supposed to be a critical moment for countries to agree on how to end plastic pollution through concrete commitments and decisive action. If done right, the framework being negotiated represents the best shot to work with businesses and governments to dramatically reduce the level of unmanaged plastic waste, particularly in nature, and to create a more sustainable and efficient economy.
At the beginning of the week, WWF set a clear vision for what a successful treaty looks like. This includes global, binding, and collaborative rules, not individual commitments from each of the 175 UN Member Nations. Specifically, WWF is advocating for:
A clear path to ban, phase out or reduce production of single-use plastic and the most damaging plastic chemicals currently used in manufacturing and packaging.
A defined set of requirements for product and systems designs that reflects the innovation we need to manage plastic waste and support a global economy based on sustainability, not disposability.
Proven financial measures and policies that provide the incentives for businesses to transition from single-use plastic products to more innovative, sustainable options.
However, early in the week, a handful of like-minded states—including Iran, Saudi Arabia, Russia, Cuba, Bahrain, and India—rejected the Zero Draft prepared by the chair and demanded a new one that they felt better suited their own interests, but clearly did not reflect all the views of the majority of Member States.
As the week went on, as an observer, it felt harder and harder to watch these few countries become successful in their deployment of tactics to slow the process down. I understand the vision of the UN -- the need for the equality of voices and perspectives. I wholeheartedly agree that complex world problems need a collective and collaborative approach to solve them. But it feels like while trying to preserve that ideal we lost touch of the purpose. It becomes hard to defend the process and its value when a few agendas continued to dominate and delay while they advocated for their sovereignty of resources over human health and ecosystems.
When countries unanimously agreed to negotiate a treaty to END plastic pollution, I believed them. And this treaty is our best bet, but only if we find the most common ground possible to create a world where humans and species are not suffering. In the end, the majority of Member states fought for a high level of ambition, with more than 100 countries supporting global bans and phase-outs of the most harmful and avoidable plastics, and 140 countries calling to establish global binding rules as opposed to voluntary actions, but to get the job done, it will require a strong political will we did not see in Nairobi. The will to stand up and speak up not for country or economic agendas but for the people and planet who depend on these world leaders to do their part.
When we said everyone has a role to play, we meant it. WWF will continue to fight for this future - will companies and policymakers do the same? We can't afford to let this moment slip by us.
Read Erin Simon's reflections from INC-2 in Paris, here.