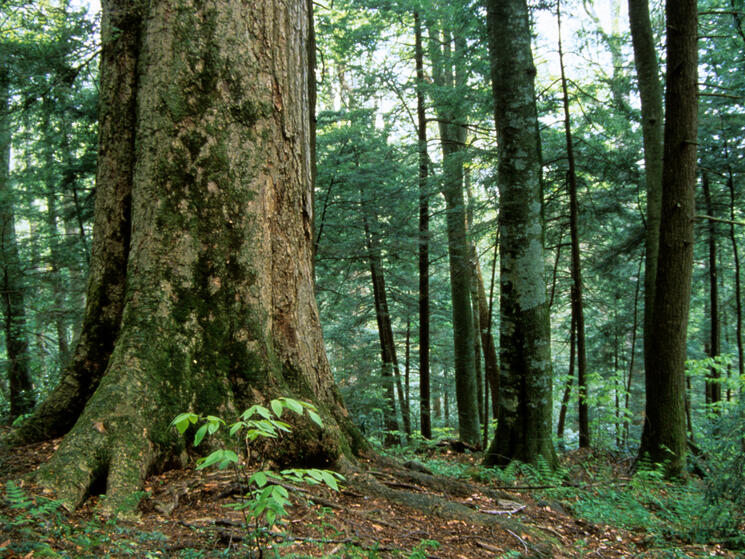 Date

: 16 October 2014

Author

: Amy Smith
Domtar Corporation recently reached a major milestone: selling its five millionth ton of Forest Stewardship Council® (FSC®) certified uncoated fine paper. This is a first for the North American market and marks an important step in Domtar's larger goal of 100 percent FSC certified sourcing.
Domtar has been involved with multiple "firsts" with FSC, such as being the first North American company to achieve FSC forest management certification in 2000, and selling the first FSC certified general use copy paper in North America in 2005.
Over the years, Domtar has sought strategic ways to increase its use of FSC certified fiber. One of its main strategies is engagement with small landowners, particularly in the Southeast US where the company sources much of its wood. Domtar facilitated the establishment of the Four States Timberland Owners Association (FSTOA) in 2010, a group comprised of 55 smallholders from Texas, Oklahoma, Arkansas and Louisiana. The association enables small and large landowners to take advantage of FSC's Family Forests Program by aggregating holdings with other members of the association in order to become FSC certified.
In return for committing to the rigorous environmental and social standards prescribed by FSC, landowners receive technical assistance and training from Domtar in various aspects of responsible forest management. Domtar also manages the group certificate for them, and the smallholders have a guarantee that the neighboring Ashdown Mill will purchase their wood. By joining the group certificate, landowners receive financial benefit, while being recognized for implementing best practices that will sustain their forests well into the future. This incentivizes landowners to keep forests as forests, rather than converting them for other uses.
Domtar has participated in WWF's Global Forest & Trade Network-North America (GFTN-NA) program since 2008. GFTN-NA participants commit to eliminating any controversial sources of wood in their supply chain and progressively increase their volumes of FSC certified or recycled material over time. Like Domtar, other GFTN-NA participants have made significant achievements with respect to their responsible sourcing commitments, such as Kimberly-Clark, which has increased its use of FSC fiber by 111 percent since 2009, and Tetra Pak, which reached its goal of 100 percent FSC certified printing and writing paper products in its US and Canada offices in 2013.
Why is this so significant for the fate of the world's forests? Increased uptake of FSC in the marketplace ultimately drives forest conservation on the ground. FSC certification ensures protection for old growth forests, rare and endangered species, and other high conservation values. It also offers protection for water bodies and limits pesticide use. Additionally, it brings economic and social benefits to workers and communities, such as better living and working conditions, as well as the protection of indigenous rights.
Domtar success with FSC shows what can be possible for other US businesses sourcing fiber in the Southeast. There's a simple lesson here that we're trying to drive home: forest products companies can encourage responsible forest management while also running a successful business.
Five million tons of FSC certified products is a milestone worth celebrating, and it's also a clear signal that there is value in managing our forests sustainably. FSC certification is a great way to help keep production forests in the SE and elsewhere standing and providing environmental goods and services for years to come.
Amy Smith is Manager of Wood Sector Engagement for WWF's Global Forest & Trade Network-North America, where she works with leading companies and trade associations on legal and responsible forest products sourcing.